The Onion's Amazing New BuzzFeed Parody Site That Will Restore Your Faith in Satire and Also Maybe Humanity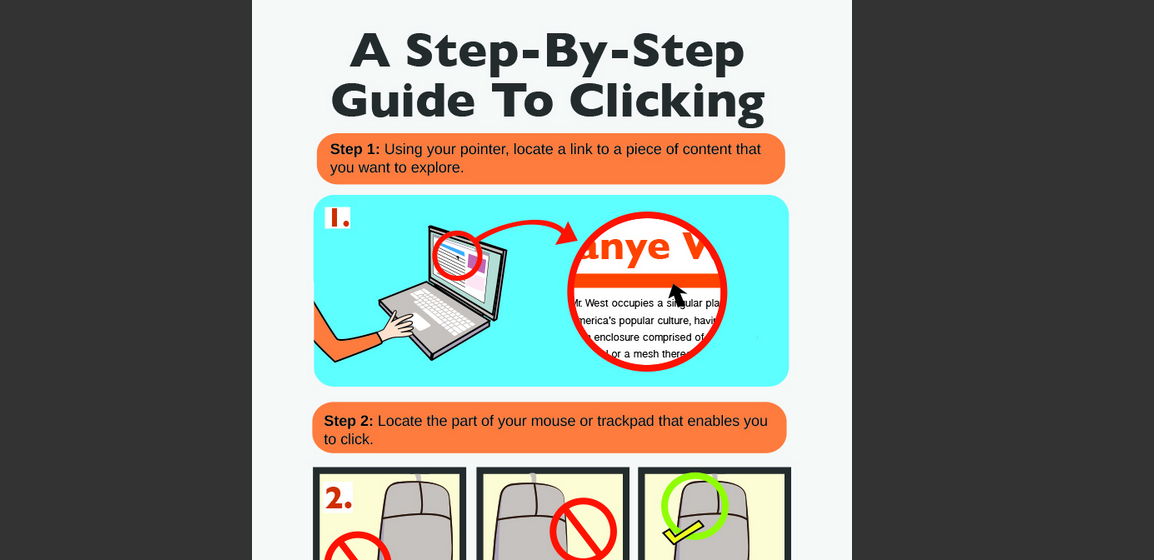 Though it began as a print newspaper, The Onion has set its full focus on the Web in recent months, so it's no surprise the satire standby is shifting some of its energies to mocking the scourge of viral media.
In June, that will take the form of a new site, the aptly dubbed ClickHole.com. The site is meant to parody the likes of BuzzFeed, Upworthy and ViralNova, and it will be "filled with content so shareable, snackable and clickable, it will rob you of all logic and reason," according to a coming-soon announcement that also provides a "step-by-step guide to clicking." (There is also a button that invites you to click, over and over, for no earthly purpose.)
An Onion public relations director promised Capital New York that the launch is for real. The site has already been heavily mocking slideshows and the click-bait culture in recent months. That has taken the form of fake op-eds like "Let Me Explain Why Miley Cyrus' VMA Performance Was Our Top Story This Morning" and "Please Click on Our Website's Banner Ads," as well as slideshows like "51 Blank Slides," "10 Steps to Creating Your Own Slideshow" and the classic "10 Things That Will Make You SUPER Nostalgic for the ''90s."
In a doubly impressive feat, the site has managed to mock sponsored content while maybe actually capitalizing on sponsored content in the process.
But it joins a crowded field. BuzzFeed and its competitors have grown so ubiquitous that they are mocked nearly everywhere, from Salon.com to Gawker and, especially, Twitter. Hence parody accounts like the popular @UpWorthIt:
And the less heralded @Buzz__Kill:
There is also FeedBuzz, a BuzzFeed parody site created by Twitter user @vrunt. Sadly, the site appears to have run its course, but quality viral #content like "The Egyptian Coup Explained by YouPorn Comments" and "What City Should You Actually Die In" is forever.