The Onion's ClickHole Rebrands as PatriotHole to Parody Right-Wing Media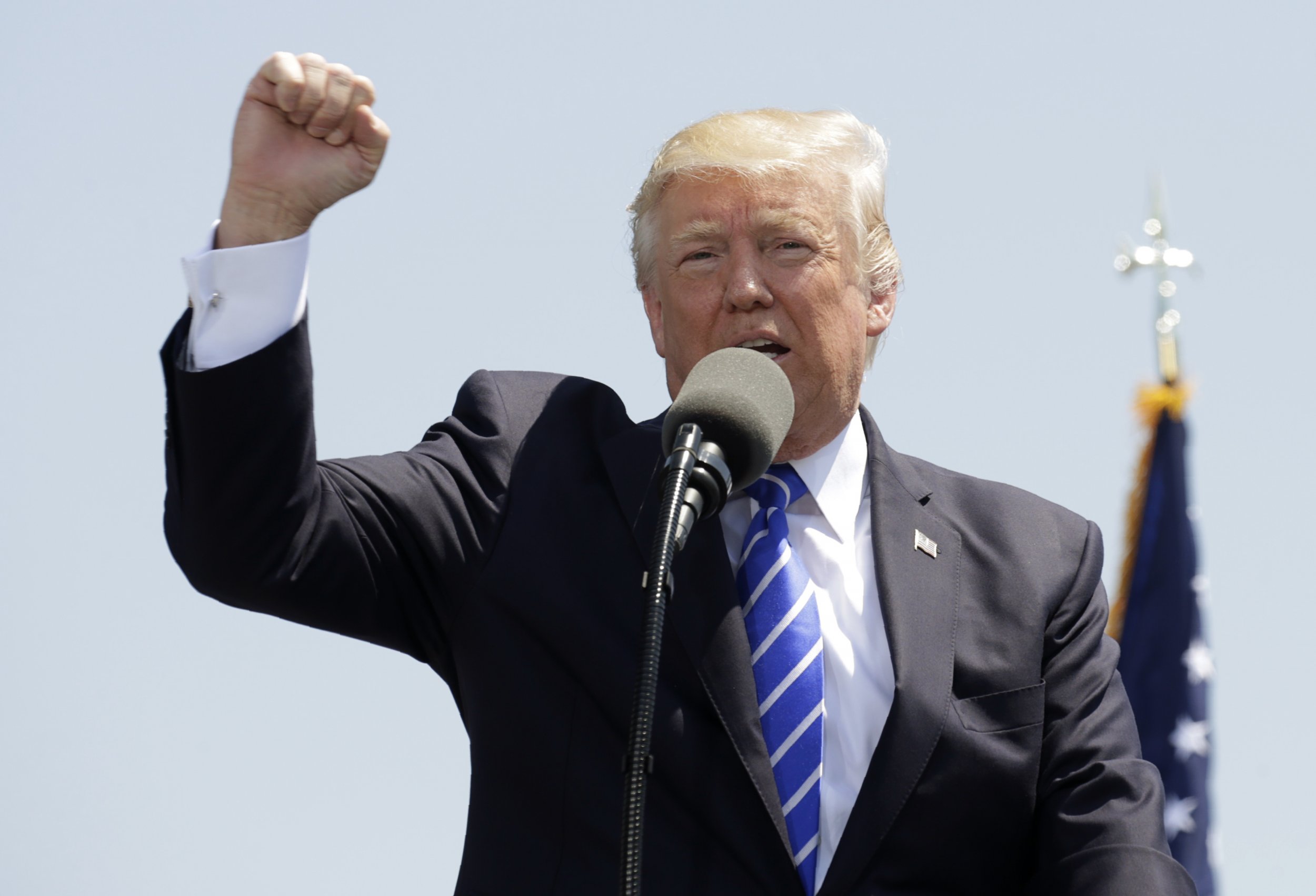 "Welcome to PatriotHole, the only viral media site brave enough to SCREAM about REAL Americans," reads the homepage of The Onion's newly rebranded website.
Related: 7 ways companies have explained their redesigned logos
The Onion, a news satire organization, announced Wednesday that it has rebranded its "ClickHole" site as "PatriotHole." The new focus seemingly spoofs conservative news sites, such as Breitbart and InfoWars, by vowing to do God's work, for which it says "your unborn, non-aborted children will scream 'thank you' across the ages."
"For too long, decent, hardworking Americans have been silenced by the corrupt left-wing media," according to a pop-up on PatriotHole. "Lovers of liberty, defenders of America, fearless clickers of content, rejoice: Your exclusively Christian prayers have been answered."
The Onion, which started as a newspaper in 1988 but grew into a blog that publishes humorous takes on international, national and local news, launched ClickHole in 2014 to parody viral media content that has taken over the internet from sites like BuzzFeed, Upworthy and ViralNova. Its URL and Twitter account now both redirect to PatriotHole (tagline: A loud light in the darkness). "Sometime between November 7 and November 9 of last year, we heard a shout. A loud shout. A shout called Real America," the company wrote in a memo, alluding to President Donald Trump's November 8 general election win.
Since then, Trump has repeatedly attacked the media for supposedly spreading lies and publishing "fake news." During a commencement speech at the U.S. Coast Guard Academy earlier Wednesday, Trump told graduates, "No politician in history—and I say this with great surety—has been treated worse or more unfairly. You can't let them get you down." But he's largely seen support from the alt-right corners of the Web, with websites and message boards such as Reddit and 4Chan defending a culture that lashes out against so-called "social justice warriors" and cheers Trump initiatives like the border wall and the attempted travel ban from Muslim-majority nations.
Some of the headlines on PatriotHole read, "Nation Under Siege: Berkeley Scientists Have Engineered An Unstoppable Mecha-'Dreamer' Capable of Stealing 6 Jobs At Once," and "An Abortion Doctor So Sexual That Your Daughter Gets Horny For A Third-Term Procedure? Believe It. His Name Is Ahmed." And "This Might Not Be 'Politically Correct' Enough For You Overly Sensitive SJWs, But All Of The Planets Are Men" is featured as a must click on the right side of the site. Tabs at the top of the homepage read "The Truth," "God's Plan," "Tests of Strength," "Real Americans," "Libertyvision" and "Digital Crusades."
With its new site, The Onion promises "to bravely follow the truth" and "share fringe bloggers who type the loudest AND the longest." The announcement continues: "Simply put, PatriotHole is the content Thomas Jefferson would have read if he hadn't drowned in a barrel of molasses."
It remains unknown whether PatriotHole permanently replaces ClickHole. With news from The Onion, though, do we ever really know…for sure?