(UPDATE 1/24 5:30 p.m. EST.)- Jackson appeared in court on Friday and asked for a dismissal against Hansen and Sulzbach. Hansen's lawyer asked for the charges to be dismissed with prejudice and for her court fees to be covered, which were both denied. Each lasted around 30-seconds; it was over and people were still trying to get into the crowded court room.
YouTuber James "Onision" Jackson and his husband Kai have filed two civil lawsuits against Chris Hansen and Daniel "Repzion" Sulzbach. The hearing date is currently set for January 24 in the Pierce County District of Washington state according to the Washington courts website database.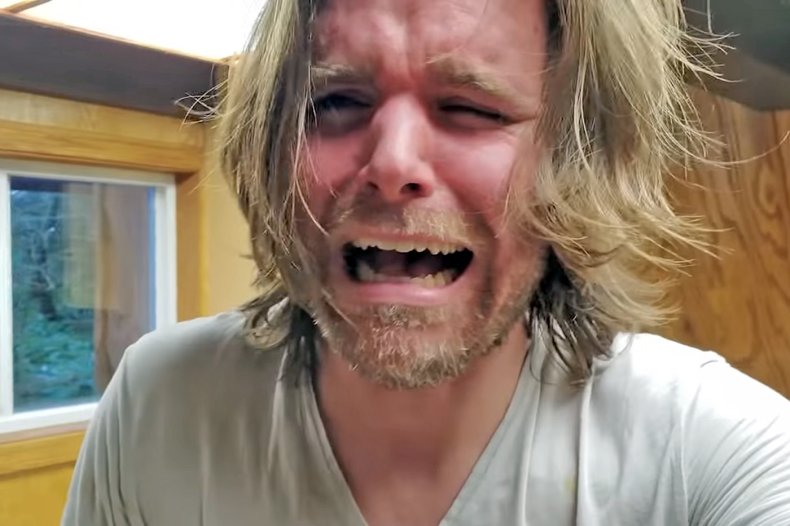 Chris Hansen is the former host of Dateline's To Catch a Predator and current host of Have a Seat with Chris Hansen on YouTube. He has been interviewing those close to Jackson who claim to have been mistreated or abused, as well as members of the YouTube community who have been following Jackson over his past decade. On January 9, Hansen brought a camera crew and Detroit attorney Mike Morse to Jackson's current residence in Washington State. Hansen knocked on the door and Jackson called 911, claiming a "person was stalking [him] and [they] just showed up to his house." The Pierce County Sheriff's department arrived, and no arrests were made.
In Jackson's lawsuit filing against Hansen, Jackson lists his two children as participants, which he did not do in the filing against Sulzbach. It's unclear if the lawsuit is directly linked to Hansen's Washington visit, his YouTube series or something else entirely. Hansen had not been served and couldn't comment on the suit since he hadn't seen it yet.
Sulzbach has nearly 700,000 subscribers on his Repzion YouTube channel and has posted more than 50 videos about Jackson over the 11 years of his channel's existence. Sulzbach has hired a criminal attorney and denied a request for comment from Newsweek until after the court date.
In March of 2019, Sulzbach released a video on his Repzion channel claiming that Jackson had threatened to sue him if he didn't remove his videos directed at Onision. The last correspondence Sulzbach had with Jackson was an email sent over the summer, thanking Sulzbach for not including photos of his children in said videos. Sulzbach has been served and also lives in Washington State.
Jackson has a long history of controversial content on and off YouTube. The three Onision YouTube channels have more than five million subscribers, and his videos still pull in tens of thousands of views each. In recent years, multiple women including Billie Dawn Webb and Canadian Singer Shiloh have come forward to share their stories involving Jackson. In an exclusive interview with Newsweek, Sarah shared her story alledging Jackson and Kai "groomed" her from the age of 16 to eventually have sex when she turned 18.
In November of 2019, Jackson's Patreon was removed after he doxxed the phone number of Billie Dawn Webb. On January 15, Jackson's Twitch was temporarily suspended though it is unclear why.
At the time of publication, Jackson was unreachable for comment by Newsweek. Emails sent to his account returned an automated reply advising "to speak to Onision, please sign up" to his special access YouTube channel for $4.99 a month. Calls to his phone have also gone unanswered.