Online Auction for Gun Used to Kill Trayvon Martin Apparently Halted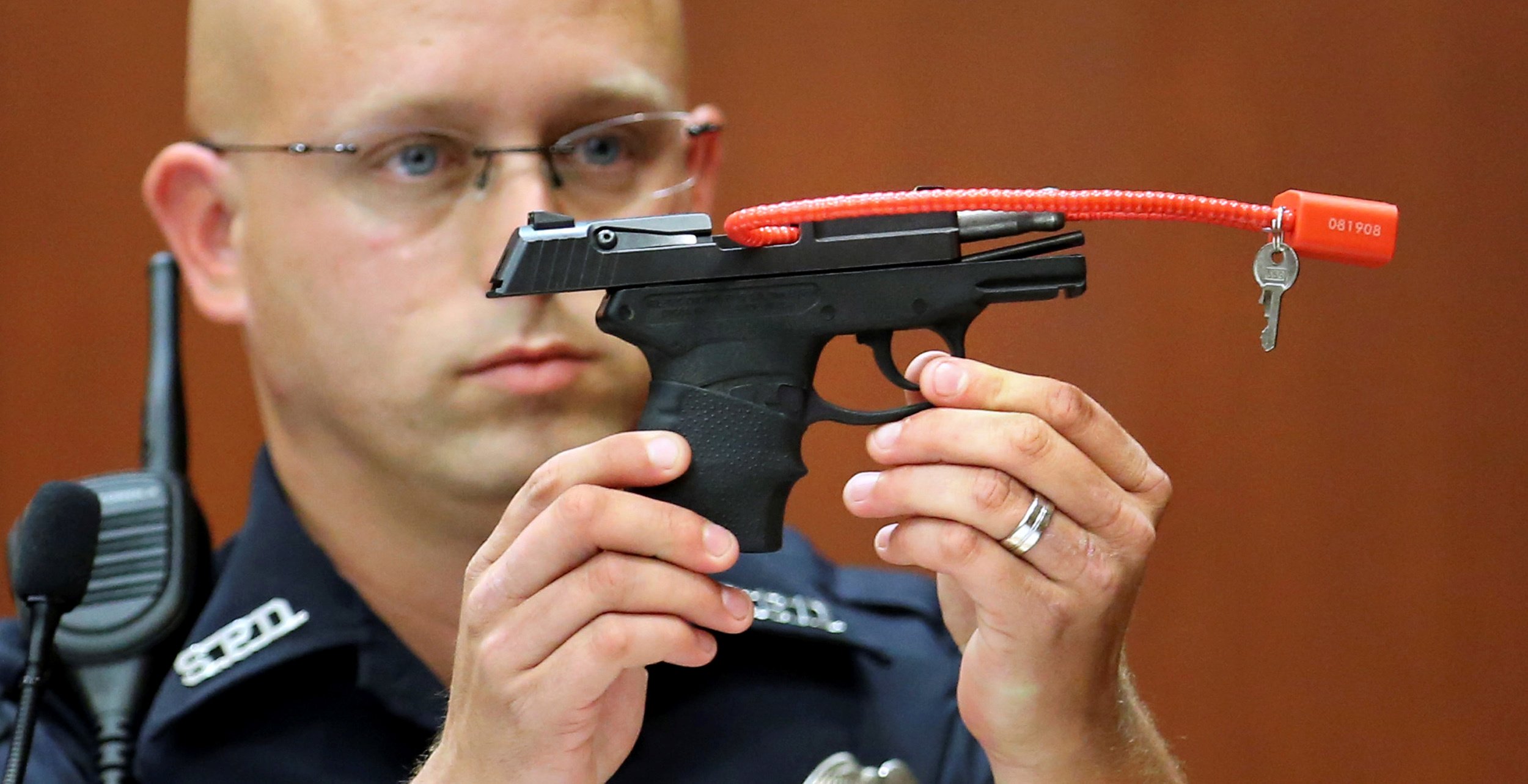 An online auction for the gun used to kill Trayvon Martin appears to have been halted. The website GunBroker.com now returns an error at the link where George Zimmerman listed the Kel-Tec PF-9 9mm handgun he used in the 2012 shooting, with a note saying, "Sorry, but the item you have requested is no longer in the system."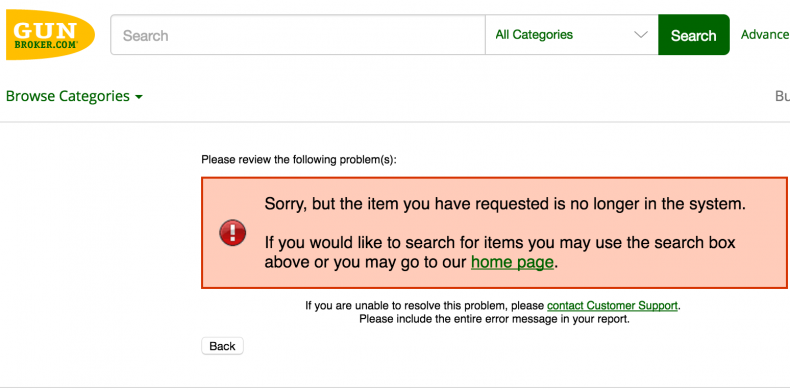 Zimmerman—a neighborhood watch volunteer who fatally shot the unarmed black teenager—was acquitted of second-degree murder and manslaughter. After the Department of Justice returned his gun, he decided to put it up for auction on GunBroker.com.
"I thought it was time to move past the firearm. If I sell it, and it sells, I move past it. Otherwise it's going in a safe for my grandkids, never to be used or seen again," he told WOFL-TV.
"This is a piece of American history," he reportedly wrote on the auction page, claiming that "many have expressed interest in owning and displaying the firearm including The Smithsonian Museum in Washington D.C." The Smithsonian, however, vehemently denied any past, present or future interest in purchasing or displaying the item.
Listing a starting price of $5,000, Zimmerman wrote that a portion of the proceeds from the sale would go toward a number of causes: to "fight [Black Lives Matter] violence against Law Enforcement officers, ensure the demise of [the attorney who prosecuted him] Angela Correy's [sic] persecution career and Hillary Clinton's anti-firearm rhetoric."
The one-day auction had been scheduled to run from 11 a.m. ET on Thursday until the same time Friday, but the pistol disappeared from the site almost as soon as it began, The Daily Beast reports. GunBroker, which bills itself as the "world's largest online auction of firearms, parts & accessories," had its Twitter account set to private Thursday and did not immediately release a public statement about the removal of the listing from its site.