Online Bullying Is Turning American Teens Off Social Media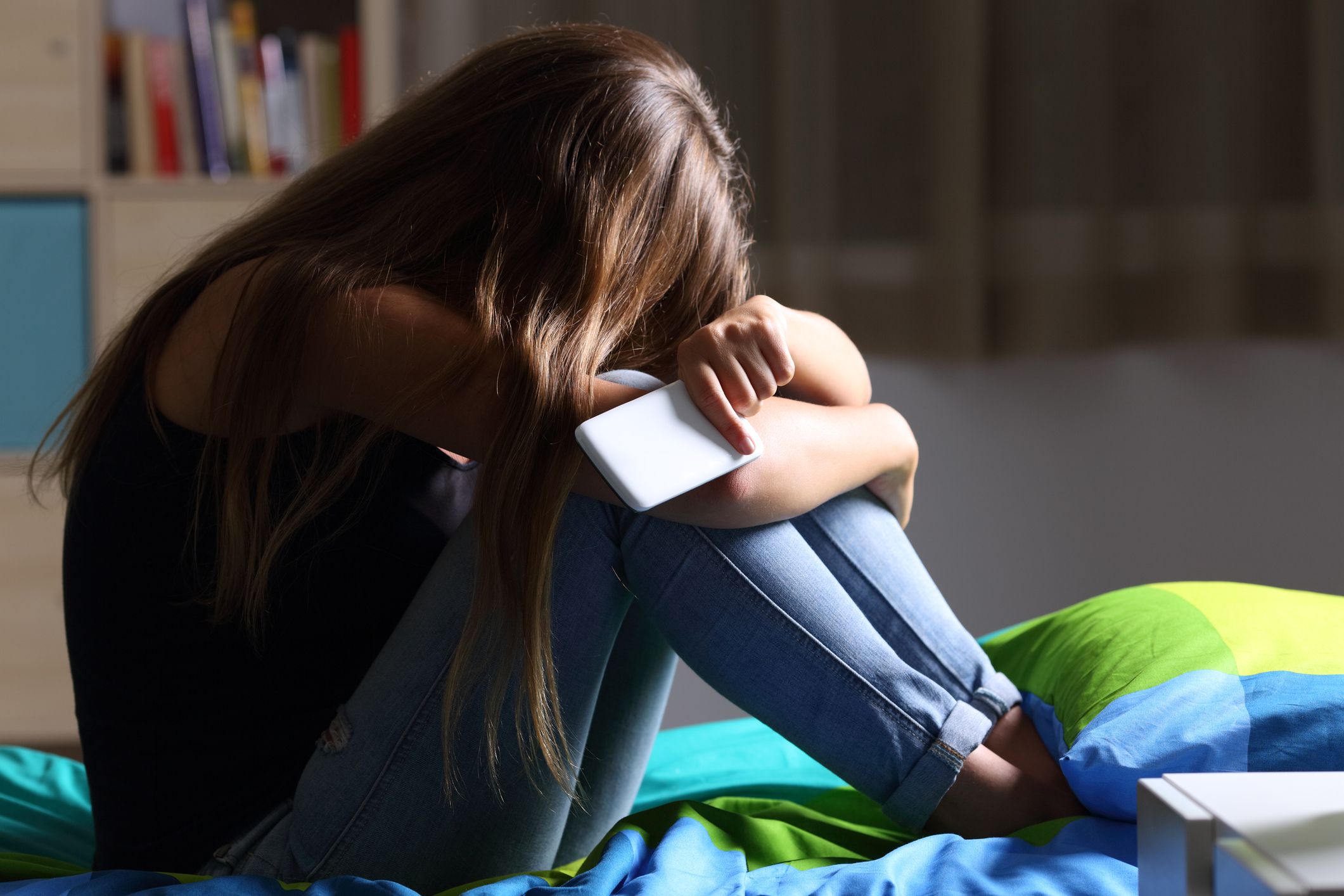 Almost of quarter of U.S. teens have negative feelings towards social media partly thanks to the bullying and rumor spreading that occurs on the platforms, a new study has suggested.
Research conducted by the Pew Research Center found 24 percent of U.S. teens said that social media has a mostly negative effect on people their age, with 27 percent of that group saying one of the main reasons for that was online bullying.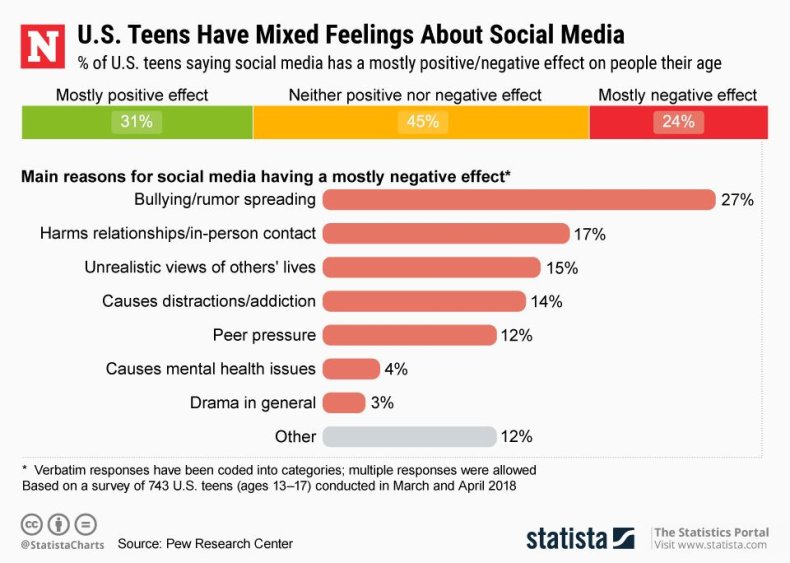 As shown in the Statista-produced chart above, other issues raised by the teens who felt negatively included the harmful effect of social media on in-person relationships, the unrealistic view of other people's lives given off by the platforms, addiction and distraction.
The findings were based on interviews with 743 kids aged 13 to 17.
Around 45 percent of the teen respondents did not think social media had a particularly positive or negative effect, while 31 percent felt it had a mostly positive effect.
For those who felt positively, 40 percent said that the added ability to connect with friends and family was a main reason for their answer, while others noted that it was easier to meet new people with the same interests and find news and information.
"I feel that social media can make people my age feel less lonely or alone. It creates a space where you can interact with people," one 15-year-old girl told the researchers.
Similarly a 15-year-old boy on the negative end of the scale felt the increased connectivity allowed some to act with impunity: "People can say whatever they want with anonymity and I think that has a negative impact."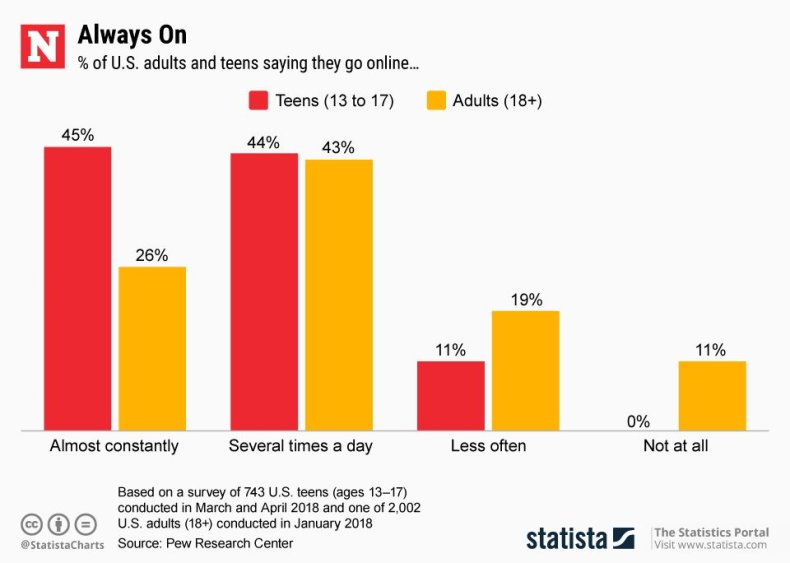 Similar research into our online habits found that there were some expected differences between how often teens aged 13 to 17 and adults aged over 18 use the internet. Of the teens, 45 percent said that they were online almost constantly, while only 26 percent of the adults said the same.
Some 44 percent of teens and 43 percent of adults said that they went online several times a day. Comparatively, 11 percent of teens said they went online less often than that, while 19 percent of adults answered similarly.
For the adults, 11 percent said that they did not go online at all—while none of the teens said the same. Zero percent of the teens said they never went on the internet.