Online Communities Matter. Especially for the Chronically Ill | Opinion
Millions of Americans feel like they're hiding in plain sight. They don't have to.
Growing up, I didn't understand the full meaning of the adage, "Don't judge a book by its cover" until I was diagnosed at 10-years-old with psoriasis, an autoimmune disease.
To most people, I looked like a vibrant kid with a big smile and a bright personality. But within a year, 98 percent of my body was covered with six scaly patches that itched like chicken pox and would leave me constantly bleeding or flaking.
My body became the thing that separated me from everyone else. Even though I could cover up my condition with the right clothing, I stopped participating in everyday activities. Peers and physicians routinely pitied, misunderstood, or disbelieved me. Others simply dismissed me as "the sick girl." Repeated stings from being shamed or shut down eventually stopped me from speaking up and seeking connection.
My loneliness felt absolutely singular. Unfortunately, the struggle to be seen while dealing with unseen pain is far too common.
March is National Autoimmune Awareness Month and the American Autoimmune Related Diseases Association (AARDA) estimates that as many as 50 million Americans live with one or more of a hundred recognized autoimmune diseases, ranging from multiple sclerosis to lupus to arthritis (which I was also diagnosed with at age 19).
Those numbers are right up there with well-known, well-funded public health crises like cancer and heart disease.
Yet a lack of awareness and acceptance keep autoimmune patients living in the shadows. Fewer than 13 percent of Americans can name any autoimmune disease.
Due to lack of adequate physician training and education, many autoimmune patients don't receive an accurate diagnosis for years and are viewed as more medically troublesome. The AARDA also reported that 45 percent of patients have been told by a medical professional they are "constant complainers" or "overly concerned with their health."
These negative experiences compound over time, making those with a diagnosis feel different and alone instead of respected and recognized.
Meanwhile, autoimmune disorders are only a piece of the chronic illness picture.
According to the CDC, six in 10 Americans have a chronic illness. During the pandemic, loneliness has become an even bigger health burden for the millions of people with chronic conditions living alone—especially those who are immunocompromised.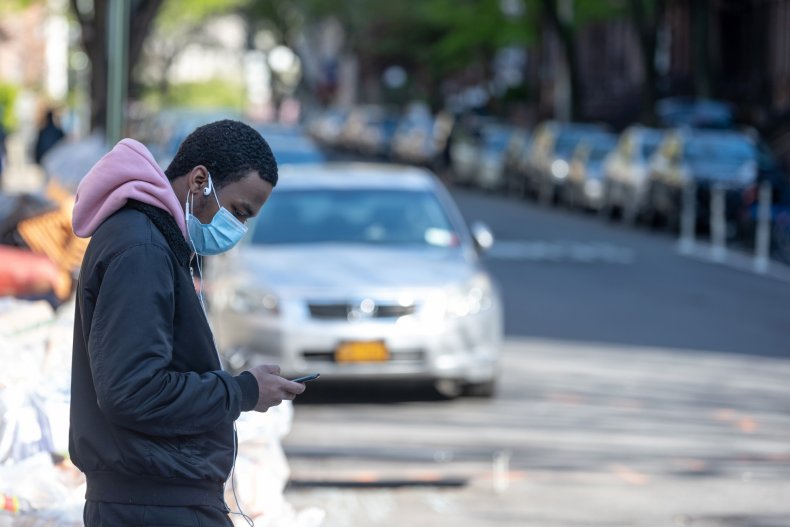 People living with chronic conditions are already more vulnerable to anxiety and depression, partly because of the mental and emotional burdens of chronic pain. Even before today's hyper isolating environment, Swiss researchers found that up to 50 percent of people with autoimmune disorders have depressive-like symptoms. And a lack of long-term social ties has a powerful impact on health.
One study found that a lack of strong relationships increased the risk of premature death from all causes by 50 percent—a risk roughly comparable to smoking up to 15 cigarettes a day.
It was hard enough for those of us living with chronic illness to connect in a pre-COVID world. These challenges lead many to believe life with chronic illness is a solo journey. It took me years to find others interested in supporting my diagnosis and me without needing to prove pain or self-worth.
Ultimately, I've learned we need others to transition from merely surviving to thriving. And with today's technology, no one has to feel alone on their chronic illness journey.
Virtual spaces can help us easily identify others living with health challenges, as well as allies, in order to meaningfully make the best of things, together. Support groups have long existed to bring people together for coping and conversation when dealing with a short-term crisis. We must adapt that concept to create online environments that offer foundational skill-building and long-term support to navigate daily life.
That's why I founded The Chronicon Community, an online platform to help anyone with a chronic illness navigate their health and celebrate all they are. Despite having a range of diagnoses, our members have all expressed dealing with a burden of solitude.
Through our platform, members don't have to navigate their illnesses alone. Each day, they actively share resources and show up for one another with care, compassion and encouragement.
Most importantly, in our dynamic virtual environment, we create a space free from judgment, dismissal, or performance so individuals can show up fully and without apology, no matter how they're feeling. Creating a trusted environment rooted in belonging allows real relationships—whether mentorships or friendships—to grow.
When we don't feel seen, we want to hide in plain sight. Elevating the lives of a variety of different patients gives more people, no matter their physical abilities or location, the chance for meaningful recognition, respect and connection.
Even when the pandemic ends, virtual communities are here to stay. When the stay-at-home shift happened, much of the inherent ableism embedded in our society was revealed. For those of us who have spent years trying to adapt to a society built on a particular way of showing up, adjusting to a stay-at-home life was a relief—not a burden. This cultural moment should inspire all of us to think about creating environments that are more accessible to all.
Online communities are the social lifeline people with chronic illness have been waiting for—and they are here to stay.
Nitika Chopra is the founder of Chronicon and a chronic illness advocate.
The views expressed in this article are the writer's own.