Online Grocery Store Pickup Near Me From Amazon, Walmart, Kroger and Others
As coronavirus (COVID-19) cases rise in the U.S., some Americans are finding that they need to go to their local grocery store to buy food but don't want to enter the building. This could put them at risk if they are in the vulnerable category when it comes to catching the COVID-19.
At the time of publication, the U.S. had 4,772,027 confirmed cases of COVID-19—the highest number in the world, according to Johns Hopkins University. From these cases,156,840 people have died and 1,528,979 have recovered. In the graphic below, provided by Statista, California has the highest number of cases out of the 50 U.S. states.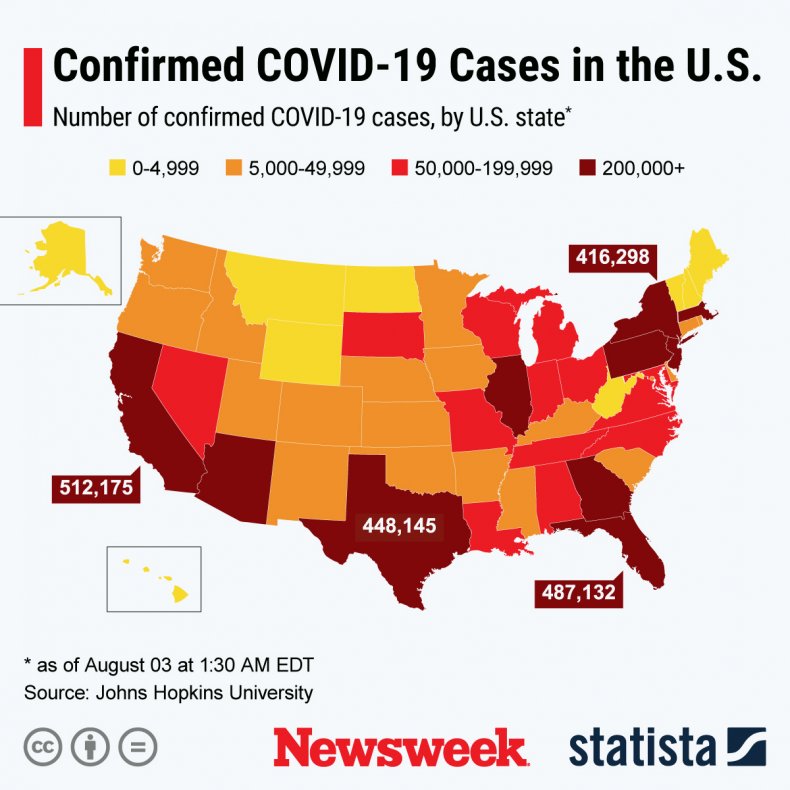 To help shoppers keep a safe distance from one another, grocery stores such as Walmart, Aldi and others are offering curbside pickup. This means that customers can do their shopping online or on the mobile app and arrange to pick it up. In some cases, the cashier or shopping assistant will bring the shopping out to the customer's car rather than the customer going into the store.
To help Americans identify where they can access these services, Newsweek has collated which supermarkets are offering pickup and in which locations.
Where can I get curbside pickup for my groceries?
Aldi
The European grocery store is offering curbside pickup via its website or mobile app. To access these services, visit the shop.aldi.us website, choose your items, choose your retailer's location and timeframes and then place your order.
When it's time to pick up your order, look for the blue curbside space and follow the instructions on the signage. According to the company's website, an employee will bring groceries to your car.
The majority of U.S. states are offering curbside pickup. Find your nearest pickup services by visiting Aldi's website and using the store locator.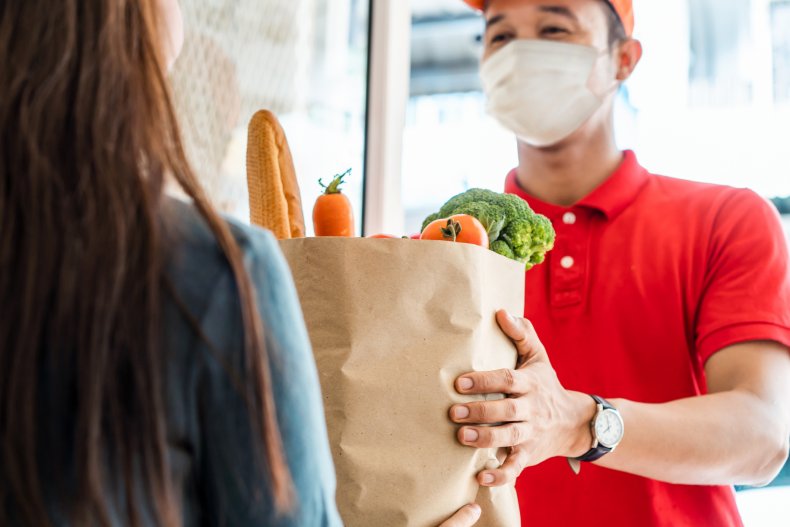 Walmart
One of the biggest superstore chains is offering curbside pickup for its customers. All customers need to do is shop online, choose a convenient pickup time and location and pick up for free.
The website also states that experts will pick the freshest items or you'll get your money back. They'll also load your car.
You can find your local pickup location by visiting the Walmart store locator.
Kroger
For those who prefer pickup, this chain has you covered. When shopping online, customers need to make sure they select pickup as their preferred shopping method as well as the location where they'll pick up.
At checkout, customers will choose a day and time to pick up order—you can see available times up to seven days in advance. Shopping can be paid by credit, debit or EBT card.
When you go to pick up, pull up to the specially marked parking spots at your scheduled time, then call the number on the sign. An employee will bring your groceries out to your vehicle. A digital receipt will be available online or in the app rather than paper receipts.
To find your local Kroger superstore, use the store locator.
Amazon
Mainly available for residents of Seattle, this service allows shoppers to pick up shopping from local stores. To make the most of it, customers can shop online on Amazon.com and reserve a pickup time.
Once checked out, all that is left to do is drive to the Amazon Fresh Pickup building and park in the allocated space. A team member from the store will come to your car and load the bagged groceries. Shoppers can also walk in and get their order from inside the lobby.
Fresh Ballard and Fresh SODO are available for pickup between 10:00 a.m. to 9:00 p.m. local time. If you are an Amazon Prime member, you can have your groceries in as little as 15 minutes for $4.50.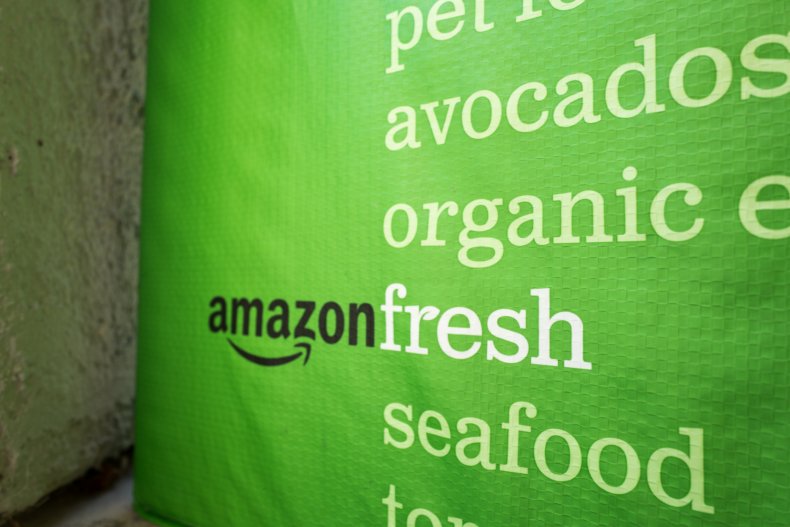 Safeway
The grocery store is offering a Drive and Go service, allowing customers to shop online or via the mobile app and pickup when they're ready.
Rather than book a slot for pickup, according to the website customer just call when they arrive at the store and the professional heavy lifters will do all the hard work for them.
Find your local Safeway using the store locator.
The U.S. Centers for Disease Control and Prevention (CDC) Guidance for Grocery Shopping
Stay home if sick
Order online or use curbside pickup
If possible, limit visiting the grocery store, or other stores selling household essentials, in person. In general, the more closely you interact with others and the longer that interaction, the higher the risk of COVID-19 spread.
Order groceries and other items online for home delivery or curbside pickup (if possible) or check with your local grocery store to see if pre-order or drive-up options are available.
Protect yourself while shopping
Wear a mask in public settings and when around people who don't live in your household, especially when social is distancing is difficult.
When you do have to visit in person, go during hours when fewer people will be there (for example, early morning or late night).
If you are at higher risk for severe illness, find out if the store has special hours for people at higher risk. If they do, try to shop during those hours.
If you normally bring your own reusable shopping bags, ensure they are cleaned before each use. Some locations have temporarily banned the use of reusable shopping bags during the COVID-19 pandemic, so check your state, local, store or market policies before bringing reusable bags.
Disinfect the shopping cart, use disinfecting wipes if available.
Do not touch your eyes, nose, or mouth with unwashed hands.
Stay at least 6 feet away from others while shopping and in lines.
Use marked entry or exit points and follow any directional signs or floor markings designed to keep people at least 6 feet apart.
Only touch products that you plan to purchase, if possible.
Consider not consuming any sample or purchase food or drink items from self-service stations.
If possible, use touchless payment (pay without touching money, a card, or a keypad). If you must handle money, a card, or use a keypad, use hand sanitizer right after paying.
Practice hand hygiene
Before entering and after exiting the grocery store or market, use a hand sanitizer that contains at least 60 percent alcohol.
When you get home, and before preparing or eating food, wash your hands with soap and water for at least 20 seconds.
Unpack safely at home
Currently, the risk of infection from SARS-CoV-2, the virus that causes COVID-19, from food products, food packaging, or bags is thought to be low. However, it is always important to follow good food safety practices.
When unpacking groceries, refrigerate or freeze meat, poultry, eggs, seafood, and other perishables within two hours of purchasing.
Do not use disinfectants designed for hard surfaces, such as bleach or ammonia, on food packaged in cardboard or plastic wrap.
After unpacking groceries, wash your hands with soap and water for at least 20 seconds. If soap and water are not available, use a hand sanitizer that contains at least 60 percent alcohol.
Regularly clean and disinfect kitchen counters using a commercially available disinfectant product or a DIY disinfecting solution.
Shopping at farmer's markets or open-air markets
If you are shopping at farmer's markets or open-air markets, follow the general principles listed under Grocery Shopping, plus the following: