Only 8 Percent of Americans Dare to Protest Now as COVID Cases Surge
Only 8 percent of Americans would attend protests as COVID-19 cases continue to rise across the nation, according to a new poll from ABC News/Ipsos.
Those that are still likely to protest than any other group include younger people and Democrats. Among Americans aged 18 to 29, more than 30 percent are willing to attend a protest. Nearly a quarter of Democrats would be willing to do the same.
These two demographic groups have been the most predominant in the mass protests that have swept across the nation in the wake of George Floyd's death. Demonstrators have taken to the streets for two months now calling for police reform.
A study from the Pew Research Center found that four in 10 of Black Lives Matter protesters were younger than 30, and eight in 10 of those that attended protests focused on race in the U.S. leaned toward the Democratic Party. In comparison, less than a fifth of protesters identified as Republicans.
Protests are among other crowded-type activities many American have hesitated to re-engage in.
Americans are also less wiling to attend establishments, such as movie theaters and stadiums, that will be the last to reopen. Only 27 percent of Americans want to return to bars and movie theaters.
Even fewer would attend a sporting event. Less than a quarter of those who would normally watch live sports would want to go to stadiums, although sports fans will have to wait as most major leagues have suspended in-person spectators. On Thursday, Major League Baseball's 2020 season opened to empty seats.
"We have seen in several studies that most Americans say that they would not go back to events until there is a vaccine," ISPOS Senior Vice President Chris Jackson told Newsweek. "That would suggest that widespread adoption of the vaccine would help return people to more typical mass activities."
The slight decrease among Americans' desire to attend group activities comes as the country surpasses four million confirmed cases of coronavirus. As of Friday, the U.S. has reported 4,039,523 positive cases and 144,208 deaths, according to data from a Johns Hopkins University tracker.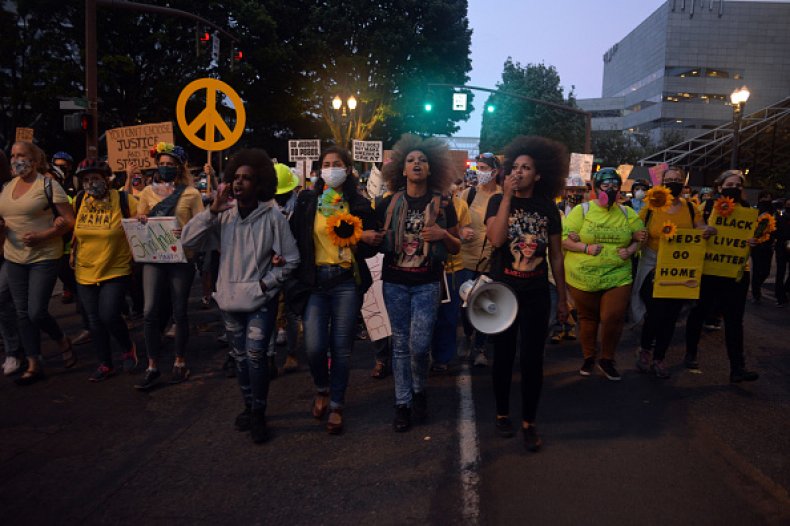 However, more Americans are willing to return to normalcy when it comes to more individual-level activities. Nearly eight in 10 Americans are itching to go back to work. More than half say they would be likely to dine at a restaurant or stay in a hotel.
The poll found that three-quarters of Americans are concerned about being infected by the virus, the highest level pollsters have seen since May.
Democrats are disproportionately more concerned about the pandemic than Republicans. Nearly twice as many Democrats are worried about getting sick with COVID-19 than Republicans are.
Jackson said that while concerns have risen on both sides of the aisle, "as Democratic concerns sharply increased, Republican increases in concern has been much slower to move."
Women are also more worried about the outbreak. More than 80 percent of American women are concerned about contracting coronavirus. Comparably, men express lower levels of concern are more likely to say they would engage in out-of-home activities.
Correction 10:07 a.m. EDT: A previous version of this story said 17 percent of Americans would attend a protest.