Only 2 Percent Regret Voting For Trump As His Approval Rating Plummets Ahead Of 100 Day Benchmark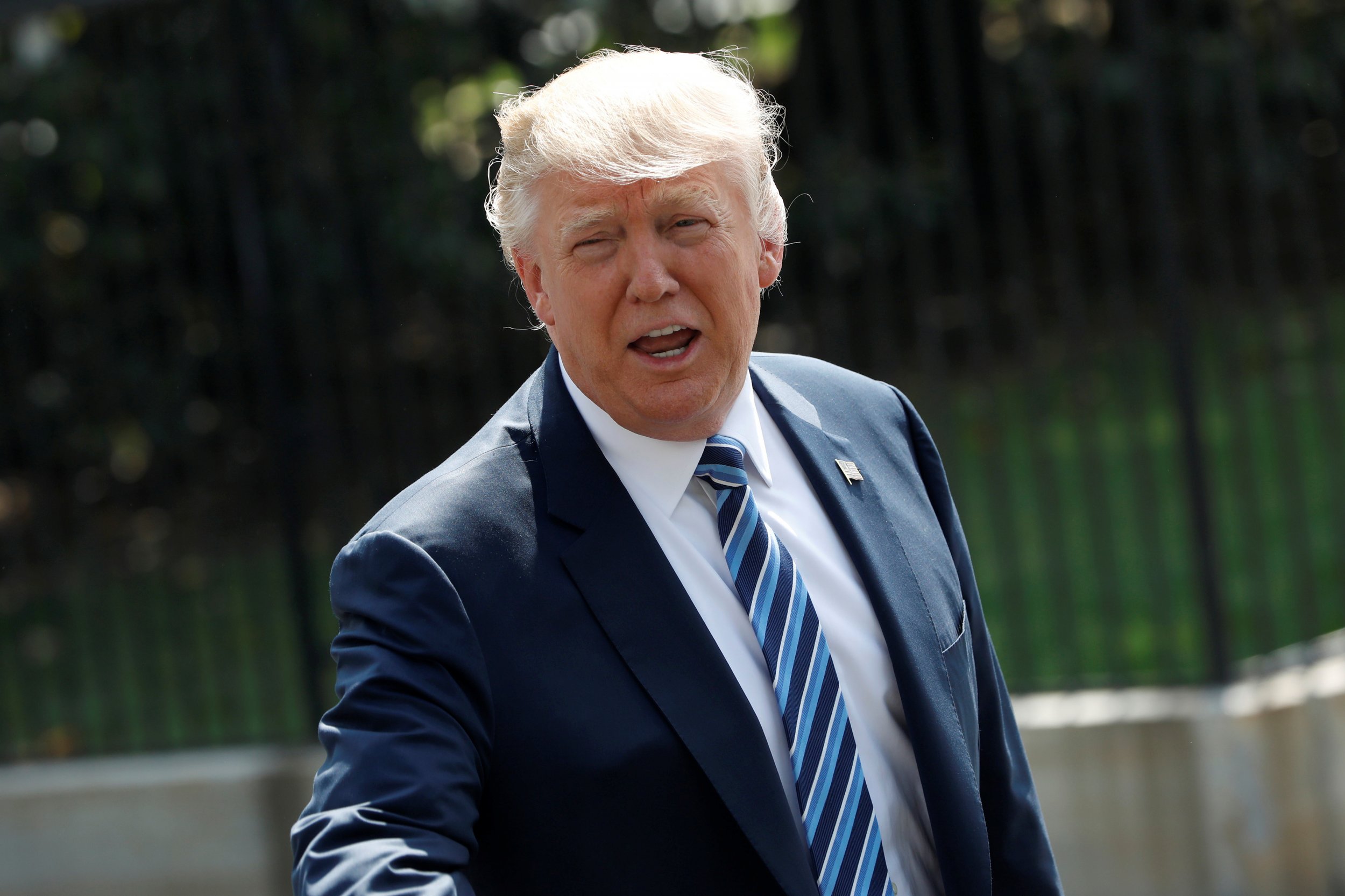 A trio of polls released at the end of last week show U.S. President Donald Trump's job approval rating plummeting again, however few Americans say they regret voting for him.
The double digit dip in job approval among voters comes shortly before Trump marks his 100th day in office this Saturday, a performance benchmark established by his presidential predecessors. If these approval numbers stick through the week Trump will have held the lowest ratings of any modern president throughout his first 100 days in office.
The president called two of the polls "fake" on Twitter early Monday while simultaneously praising them for "containing some very positive info" and attacking the pollsters for being "totally wrong" during the 2016 election.
A weekly tracking poll of the president's performance by Gallup published Sunday gives Trump an approval rating of 40 percent and a 54 percent disapproval rating. The spread between the two numbers is 14 points and has grown since the president began collecting higher approval numbers after sanctioning a missile attack on a Syrian airbase in early April.
A joint NBC News and Wall Street Journal poll Sunday tracked similar results. The NBC/WSJ poll gave Trump low marks with 900 adult Americans who were polled for his handling of foreign policy and "being effective and getting things done." Ratings of whether Trump is "changing business as usual in Washington" also shrank over past polls that asked the same question.
Read more: Donald Trump's latest approval ratings in election swing states show how unpopular he really is
When asked to look at the first one hundred days of Trump's administration as a whole, just 21 percent of Americans said he's off to a "good start," compared to 45 percent who said it's a "poor start."
Trump's base, however, remains steadfast in its decision to vote for him. When asked in a joint ABC News and Washington Post poll published Sunday whether supporting him at the ballot "was the right thing to do," 96 percent of Trump voters agreed it was. Only 2 percent said they regretted supporting him.
Republicans by in large also believe Trump is in touch with the needs of "most people in the United States." High numbers of Americans among Democrats and independent voters though, believe he's "out of touch" with the electorate.
Republicans also approved of Trump giving his daughter Ivanka and son-in-law Jared Kushner major positions in his administration, something most of the 1,004 American adults surveyed disapproved of.
Trump didn't view the polls negatively when they were first published on Sunday and wrote on Twitter that the "new polls out today are very good considering that much of the media is FAKE and almost always negative."
The reason for his optimism, he wrote, was the fact that most of his voters polled by ABC News and the Washington Post said they would stand by him and that 53 percent of all voters characterized him as a "strong leader." Overall, the poll gave him a 42 percent approval rating.