Only 4 Percent of Voters Said They Decided Between Trump and Biden in the Past Week
The vast majority of Americans already had their minds made up when they cast their ballots this Election Day, exit polls showed.
Just 4 percent of Americans said they chose whether to vote for President Donald Trump or Joe Biden within the past week. In 2016, that number was more than three times higher, with 13 percent of voters saying they determined in the final week whether to support Trump or Hillary Clinton.
This year's small fraction of undecided voters showed that the election hinged more on turnout than the candidates' messaging in the run-up to Election Day, compared with past presidential races.
This year, most voters, 74 percent, said they made their presidential decision before September, compared with 60 percent in 2016. Those who said they made up their mind in September or October, during the final two months of campaigning, accounted for just 18 percent this year, compared with 24 percent in 2016.
The exit polling came from Edison Research on behalf of the National Election Pool, which provides data to major television networks. The data is gleaned from thousands of interviews with absentee, early-voting and Election Day voters.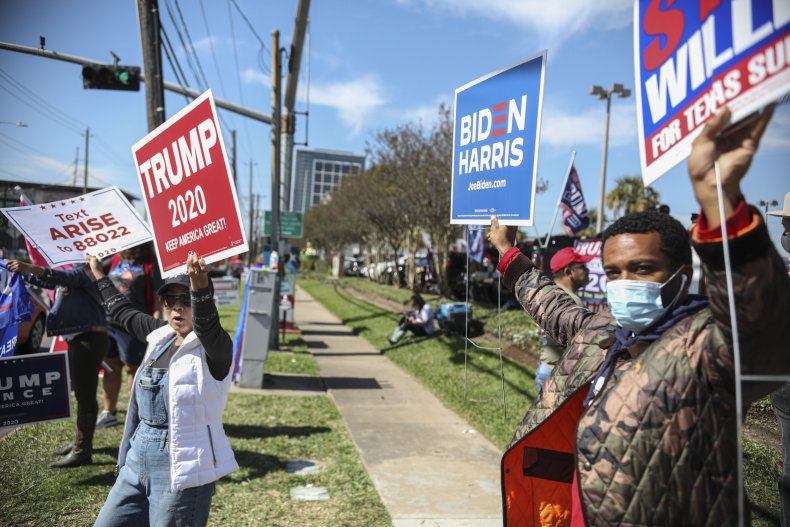 This year's presidential candidates were an incumbent and a lifelong politician, which could partially explain why so many more Americans had predispositions about Trump and Biden so far out from Election Day. Amid the coronavirus pandemic, more voters this year cast their ballots early and by mail, another potential factor in the fewer number of undecided voters.
Exit polling from Morning Consult suggested that early voters took longer to reach their decision. Eleven percent said they made up their mind in the past week, including 5 percent who were undecided until they cast their ballot. Forty-two percent said they decided more than a year ago.
By a margin of 21 percent to 15 percent, Republicans were more likely than Democrats to have made up their mind in the past month. For those who made a decision more than a year ago, the parties were nearly identical, at roughly 45 percent.
Many of the undecided early voters in the Morning Consult exit poll were young (Gen Z) or independents. The older a voter, the more likely he or she reached an earlier decision.