Only Black People Should Be Allowed to Vote, Says Lisa Bloom
A lawyer who has represented women accusing President Donald Trump of harassment has joked that only black people should be allowed to vote, after a poll showed African-American support for the president at only 3 percent.
Lisa Bloom, whose mother, Gloria Allred, also represents several Trump accusers, tweeted the results of the ABC News/Washington Post poll on Sunday, and quipped "only black people should be allowed to vote."
The results of the poll, released Friday, showed that the president had a 3 percent approval rating among black Americans, with 97 percent disapproving of the president—a drop from several months ago when Trump's approval rating among black Americans was about 20 percent.
The president has historically not fared well with black voters, with CNN exit polls from the 2016 presidential election showing that only 8 percent of black voters had backed Trump, while 89 percent backed his Democrat rival, Hillary Clinton.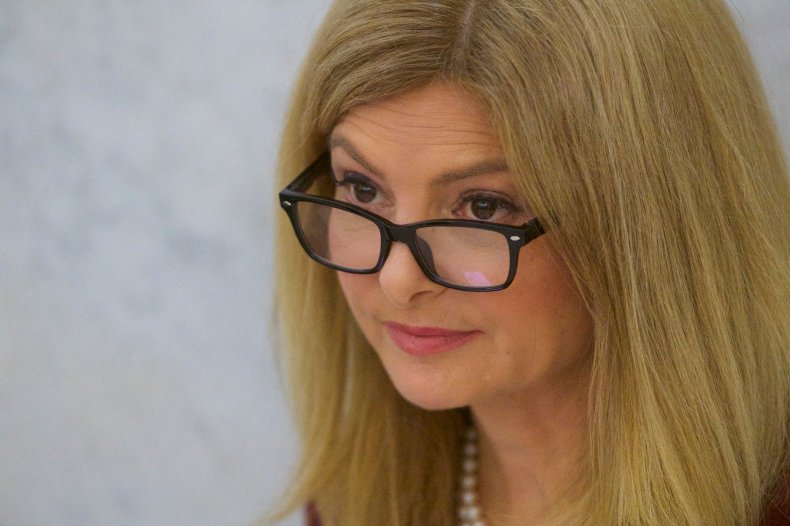 Despite this, the president continues to tout his claims that black unemployment is the lowest it has ever been, mentioning this in a series of tweets on Sunday, two days after the poll was released.
"Tiger Woods showed great class in the way he answered the question about the Office of the Presidency and me. Now they say the so-called "left" is angry at him. So sad, but the "center & right" loves Tiger, Kanye, George Foreman, Jim Brown & so many other greats, even more," Trump said in a tweet on Sunday.
"The fact is that African/American unemployment is now the lowest in the history of our country. Same with Asian, Hispanic and almost every other group. The Democrats have been all talk and no action. My Administration has already produced like no other, and everyone sees it! " he added.
In a previous boast on black employment numbers, the White House suggested that Trump had done more for black employment so far than former President Barack Obama had done during his entire time in office—later dialing back on the false claim.
"Correction from today's briefing: Jobs numbers for Pres Trump and Pres Obama were correct, but the time frame for Pres Obama wasn't. I'm sorry for the mistake, but no apologies for the 700,000 jobs for African Americans created under President Trump," White House Press Secretary Sarah Huckabee Sanders tweeted, correcting the mistake.