Tesco Vows Cage-Free Eggs By 2025, But Why Not Sooner?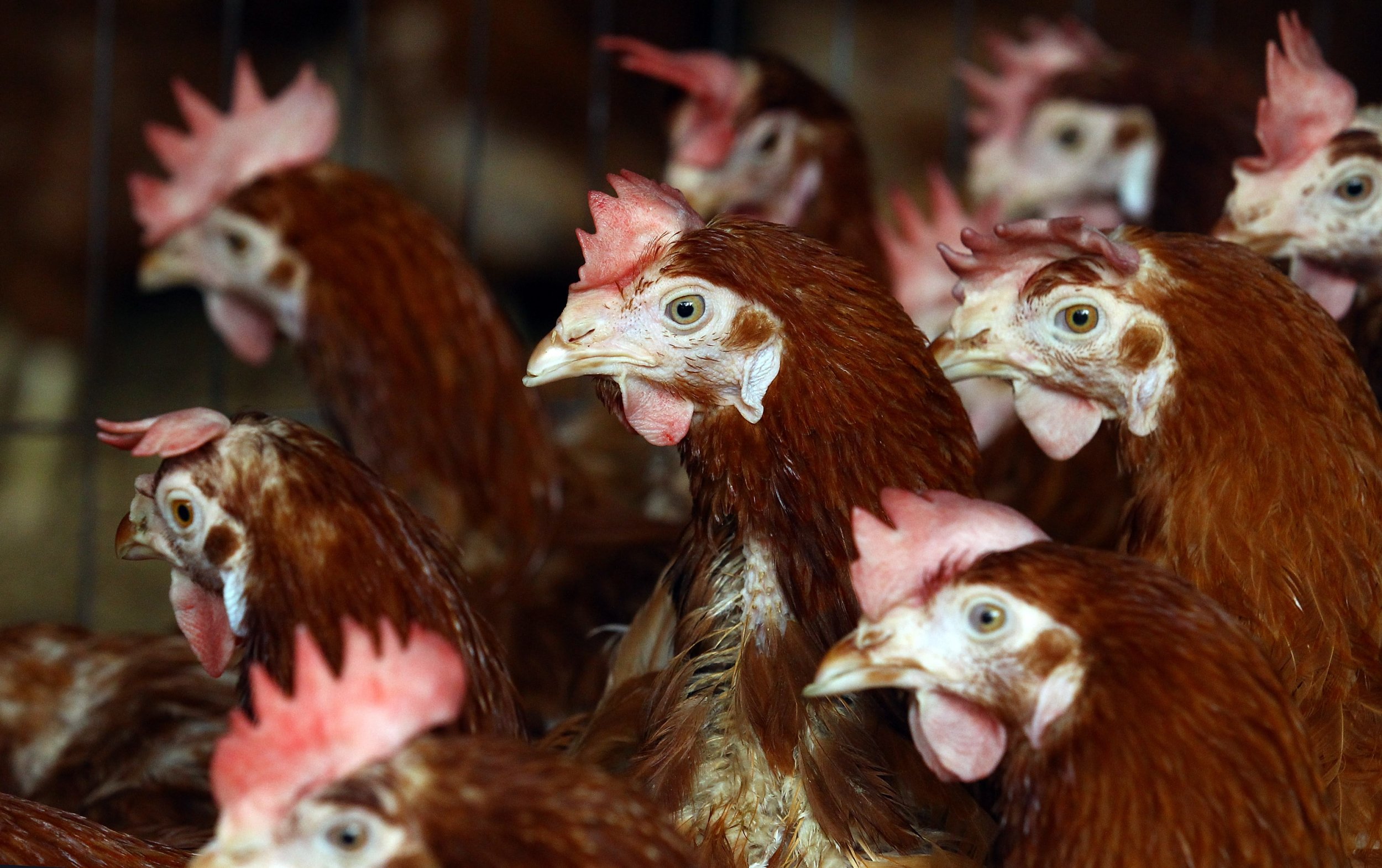 Tesco, the U.K.'s largest supermarket chain, will stop selling caged eggs by 2025 after a 14-year-old's petition attracted over 280,000 signatures.
Lucy Gavaghan from Sheffield, who keeps five hens at home criticized egg farming in the U.K. as "cruel, unnatural and inhumane," advocating a drastic reduction in the number of hens who "spend their lives in cages and barns."
The European Union outlawed battery cages in 2012, however the "enriched cages" which replaced them are bigger but still hold up to 13 birds per square metre. Nearly 20 million laying hens in the U.K. are currently kept in "enriched cages."
Tesco confirmed in a statement that it had "conducted a detailed review of its egg sourcing strategy, which included consultation with suppliers, industry experts and other key stakeholders," and will ensure that all produce from seafood to cheese is sourced in a sustainable way. However, Tesco still lags behind its main competitors, including Sainsbury's, Waitrose and Marks & Spencer, who do not sell caged eggs. At present, some 43 percent of the 1.4 billion eggs sold by Tesco each year come from caged hens.
"Our decision on caged hens is one of a number of Tesco initiatives designed to ensure sustainable sourcing, and improve animal welfare," said Matt Simister, Tesco's Commercial Director for Fresh Food in a statement today. "We carried out an extensive and collaborative review with our suppliers and key industry experts to help us work through how best we can move to 100% cage-free eggs. This will ensure we give our supplier partners the certainty they require, to make the significant and necessary investments needed for the new farming systems."
Veli Moluluo, Managing Director at Noble Foods Ltd, Tesco's largest supplier of eggs, said:
"We have already started investigating new methods of egg production, and the commitment from Tesco to move away from enriched colony production in a manageable timeframe gives us the confidence and ability to invest for the long term."
The world's leading farm animal welfare organization, Compassion in World Farming, said that Tesco's policy will improve the lives of nearly 2 million egg-laying hens per year. "It is fantastic that Tesco are to go cage-free by 2025 and I would like to congratulate them for their bold commitment, and for doing the right thing for laying hens," said Philip Lymbery, Compassion's CEO in a statement. "I hope that this will be the catalyst needed for all other UK retailers to follow Tesco's lead and phase out cages for good."
David Coman-Hidy, Executive Director for The Humane League, a leading national farm animal protection U.S. nonprofit organization, hopes that other countries will follow suit: "Tesco's commitment to source exclusively cage-free eggs is an important step in reducing the suffering of farm animals in the United Kingdom," he said. "We believe that in the near future every major European company will make the same commitment to phase out cages, just as we see happening in the United States."
Animal Equality, an international animal advocacy organization agrees that Tesco's initiative is a step in the right direction: "We are very pleased that Tesco has begun to phase out eggs from caged hens with a commitment to be entirely cage-free by 2015. We had hoped for a shorter timeline for this change, but nonetheless it will spare millions of hens from the most extreme suffering inflicted on farmed animals," a spokeswoman said in a statement issued to Newsweek . "We are urging the remaining U.K. supermarkets that still stock eggs from caged hens (Asda, Morrisons, Lidl and Aldi) to follow suit and commit to being 100 percent cage-free by 2025 at the latest."
In April, Walmart, the world's largest retailer, announced it would only sell cage-free eggs until 2025. However, Asda, owned by Walmart and the second largest supermarket in Britain, has not yet made a similar commitment. A petition entitled "Take action for Asda hens" has already amassed over 54,000 signatures.
Rob Hopkins, co-founder of the Transition Network, a U.K.-based sustainability charity, is disappointed that Tesco's initiative will take so long to implement: "It is great to hear today's announcement that Tesco are phasing out eggs from caged birds. But the deadline of 2025 is astonishing, and smacks of a real paucity of ambition," he told Newsweek . "Why 9 years? Does it really take that long for farmers to shift from one system to another? I'm sure that in other areas of their business operations they are able to turn things around much faster."
When asked how the supermarket views criticism that it should stop selling cage-free eggs before 2025, a Tesco spokeswoman told Newsweek: "It is important that this move is sustainable for our producers and the industry."