Only One U.K. Company Has Revealed Its Gender Pay Gap under New Law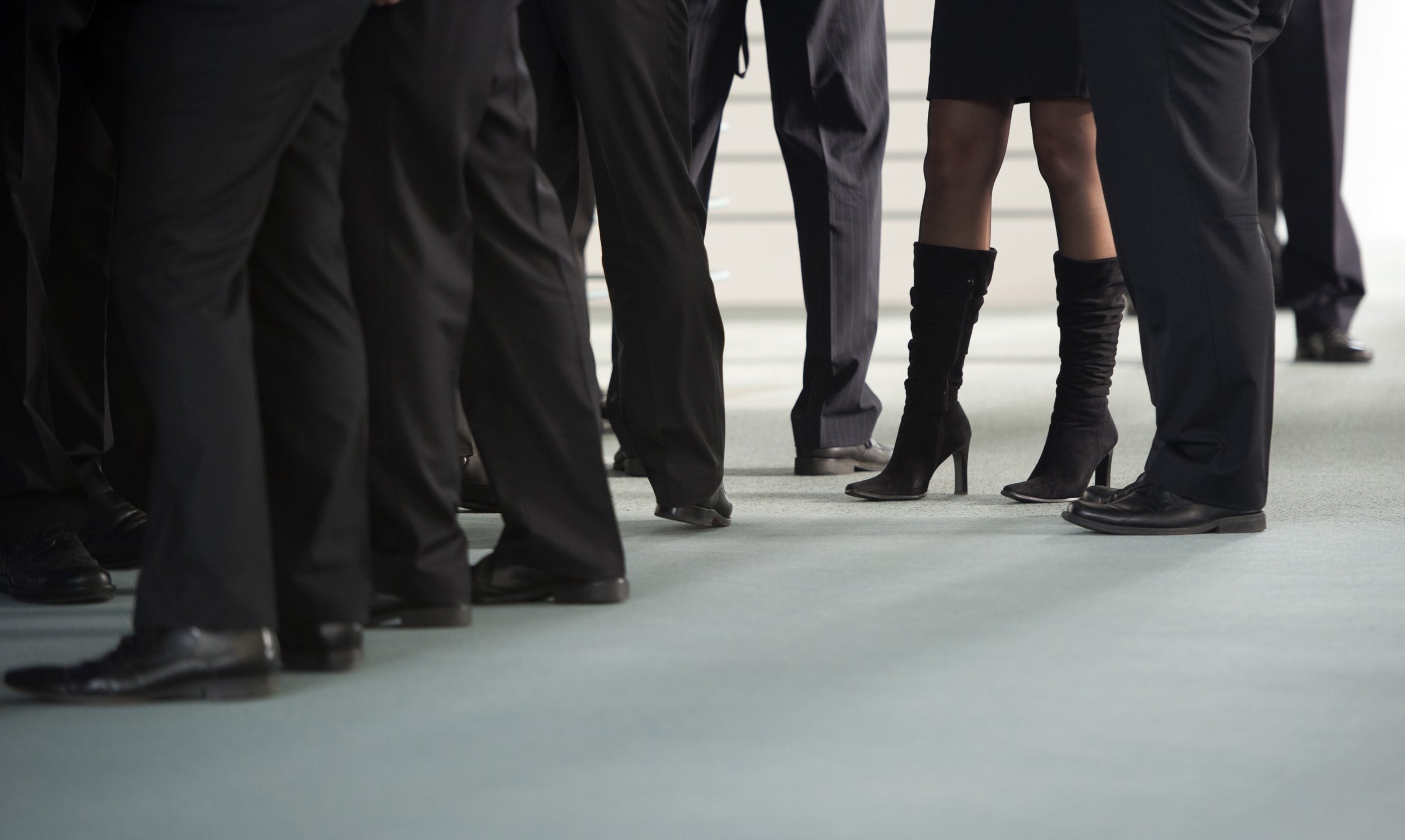 Only one company has so far complied with the U.K. government's new law calling for the mandatory publication of gender pay gap information.
U.K. companies with a workforce of 250 or more have until April 2018 to disclose information about average pay for male and female employees, including any bonuses, in an effort to fight workplace discrimination.
The measure is expected to affect 9,000 employers and 15 million employees, according to the BBC, but the public database, which went live on April 6, so far only records one submission: Louver-Lite, a manufacturer in Cheshire.
The company's filing shows that that male employees earn on average 4.8 percent more per hour than female employees. The bonus pay for male employees is on average 13.8 percent higher than that for female employees. Louver-Lite has not replied to a request for comment from Newsweek.
While Louver-Lite is the first company to go public under the new law, others have submitted the same information voluntarily to their investors. Global asset and wealth management organization Schroders and Virgin Money disclosed the figures in their annual reports, both published in March. Virgin Money's gender pay gap was 36 percent and Schroders' 31 percent, in both cases above the national average of 18.1 percent for all workers and 9.4 percent for full-time workers.
Trade Union Congress general secretary Frances O'Grady says these early filings echoed TUC research from March, which found there is a gender pay gap of 37 percent for women working in finance and insurance. "For gender pay gap reporting to be more effective there should be sanctions for non-compliance, and employers should be made to publish an action plan on how they are going to address the gender pay gap in their organizations," O'Grady tells Newsweek.
Both Schroders and Virgin Money observed that the gender pay gap in their organizations reflected not so much a pay inequality–women being paid less than men for the same job–but the lower representation of women at senior, higher-paid levels within the companies.
"We are confident that men and women are paid on equal terms for doing the same jobs across the business, but the under-representation of women in the senior leadership team and of men in more junior areas of the business, creates this pay gap," Virgin Money chief executive Jayne-Anne Gadhia wrote in the company's annual report.
According to the company's data, 68 percent of Virgin Money's executive committee is male, as is 78 percent of the senior management team. By contrast, the lower-paid junior levels are made up of 75 percent females.
This disparity is in line with what the 30 Percent Club, a non-governmental group lobbying for a 30 percent representation of women at the boardroom of FTSE-100 companies, perceives as the root of the problem.
"We know that there are long-standing structural causes of the existing gender pay gap. Unconscious bias leading to discrimination is a very real issue. This acts as a barrier to women getting into the higher-paid executive roles," Brenda Trenowden, global chair of the 30 Percent Club, tells Newsweek, noting that an uneven burden of caring responsibility on women continues to affect their career prospects.
Union leader O'Grady agreed: "To make a real difference to the gender pay gap in the UK we need to remove the barriers that stop women going into better paid, male-dominated professions and create more better-paid part-time and flexible jobs. And we must improve pay for undervalued–but vital–jobs that are predominantly done by women, like social care."