Only Religion Can Stop Terrorism, says Russia's Top Priest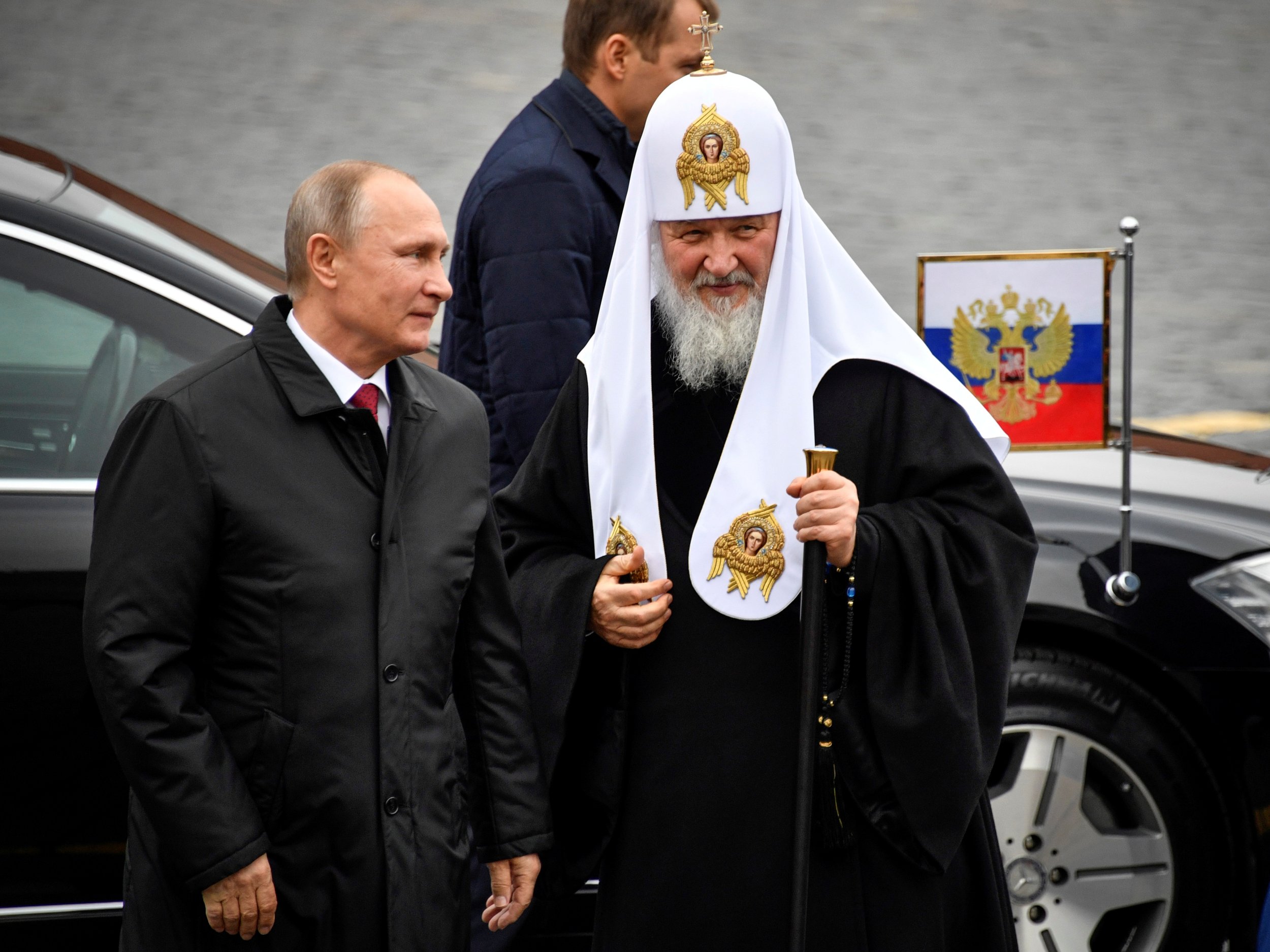 Only religion can defeat radicalism and terrorism, the head of Russia's Orthodox Church has declared while on a visit to the Balkans.
Moscow's Patriarch Kirill defended his and other clerics' contribution to fighting extremism while on a trip to Muslim-majority Albania, where he held mass attended by members of the country's small Orthodox Christian community.
"I do not see any other grounds for argument capable of disarming the ideological basis of radicalism and terrorism, other than a religious one," the cleric said, calling for believers to turn the tables on those that use religious teachings to incite violence.
Read more: Putin's approval ratings are sky high, but most Russians don't think his government is any good
"If radicals appeal to religious truths and use religious ideas for motivating extremist actions, then only religion itself can overturn all of this," he said, as reported by state news agency RIA Novosti. Avoiding directly mentioning any specific terrorist groups, he blamed "false readings of religious doctrines" for drawing people to extremism.
Albania's Orthodox Christians represent roughly 7 percent of the country's population, according to Radio Free Europe, citing the last census. Of those, even fewer are specifically Russian Orthodox. Kirill and Russia's church has become a powerful outreach tool for the Kremlin, especially in the Balkans, where Orthodox Christians often make up the biggest or second biggest denominations in most countries in the region.
During his presidency, Putin has increasingly leaned toward more conservative, church-friendly policies at home and now annually observes traditions such as the Easter service and Epiphany. In return, Kirill has repeatedly praised Putin, calling the successes in the early years of his presidency "a miracle of God." In response to opposition protests in Russia, Kirill has said the pious Orthodox community "do not have it in them to attend rallies."
Albania is one of Europe's few Muslim-majority countries, though traditionally, Islamist radicalism has not taken root in the country. With the rise of the Islamic State militant group (ISIS) in Syria and Iraq over the last few years, at least 100 people from the country of less than three million have traveled to the Middle East to fight and have called on other Albanians to join them.
Kirill conducted a church service in the capital city of Tirana with Albania's Archbishop Anastasios and is scheduled to meet with the country's president and prime minister before returning to Russia.