Only Small Fraction of Arts Funders Required Actors Earn Living Wage Before Pandemic
Just 9.4 percent of the 4,500 state and local agencies that fund performing arts projects require that institutions carrying out funded performances must pay their actors a living wage, a report by the Actors Equity Association found.
This finding, which was released on Tuesday, stood as part of the association's larger memo on how state and local agencies can serve as a "force of change" in promoting equity within an industry that has been economically ravaged by COVID-19. The AEA is a labor union representing theatrical performers.
From 2019 to 2020, the unemployment rate of actors jumped from nearly 25 percent to more than 52 percent, according to a January report by the National Endowment for the Arts. The revenue of performing arts centers between the months of July and September dropped by 54 percent from a 2019 high of $1.9 billion to a sum of roughly $860 million in 2020.
It was during this moment of crisis, that the AEA decided it was time to place a greater emphasis on promoting diversity and equity within the industry.
"Pre-pandemic, our work in this sphere [on equity and diversity] was along the lines of marginal gains, equity, diversity and inclusion was on a long list of priorities," Kate Shindle, president of the AEA, said in a speech before the National Press Club. "During the pandemic, it became very clear that this needed to be, if not at the top of the list, one of the top three."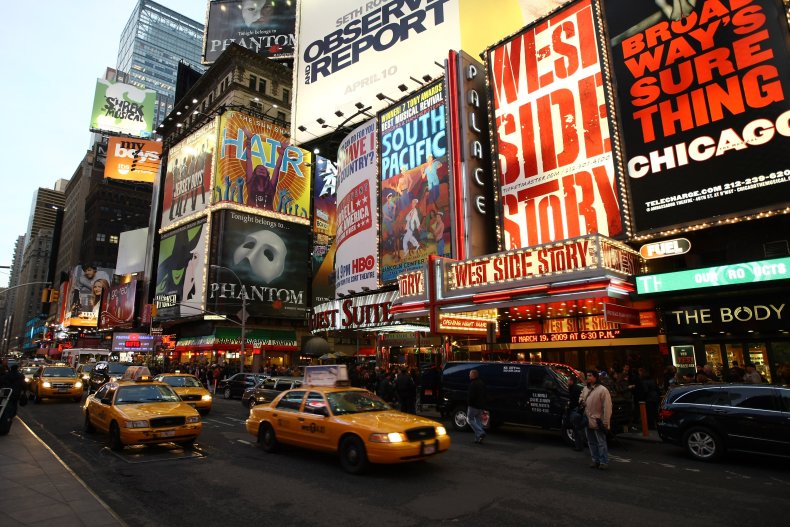 The AEA wrote in its report that funding groups can address this issue by setting minimum compensation standards based on the local living wage or industry union standards. To ensure these guidelines are followed, AEA said funders should require recipients to include compensation records in their grant reports.
"It is critical that agencies require applicants to demonstrate that they compensate artists and support staff equitably," the report stated. "While 'representation matters' is a constant refrain reminding organizations to create diversity, fair compensation is a key component when considering whether an organization fosters equity in society by way of its relationship with employees."
Through promoting fair compensation, the AEA said that performing arts centers can not only promote economic equity within the industry but can also better address issues concerning representation.
Those who cannot afford to work low-paying and sometimes unpaid positions common to those starting out in the industry face barriers to long-term employment which Shindle said disproportionately disadvantages those with marginalized identities.
A study by the Asian American Performers Action Coalition of theaters found that between 2018 and 2019, white individuals made up 94 percent of Broadway producers and also comprised 100 percent of general managers. Within the 18 major nonprofit theaters examined, 100 percent of artistic directors were white and so were 88 percent of board members.
"In addition, of course, to the baseline expectation that organizations that ask for taxpayer dollars be required to pay living wages to their workers, which in itself must be a priority for anyone concerned with social and economic justice, the way to increase [diversity] in the theater is not to create unpaid internships for BIPOC artists and workers, but it is to give them seats on the board," Shindle said in her speech.