Only a Third of Europe's E-Waste Goes Where It Should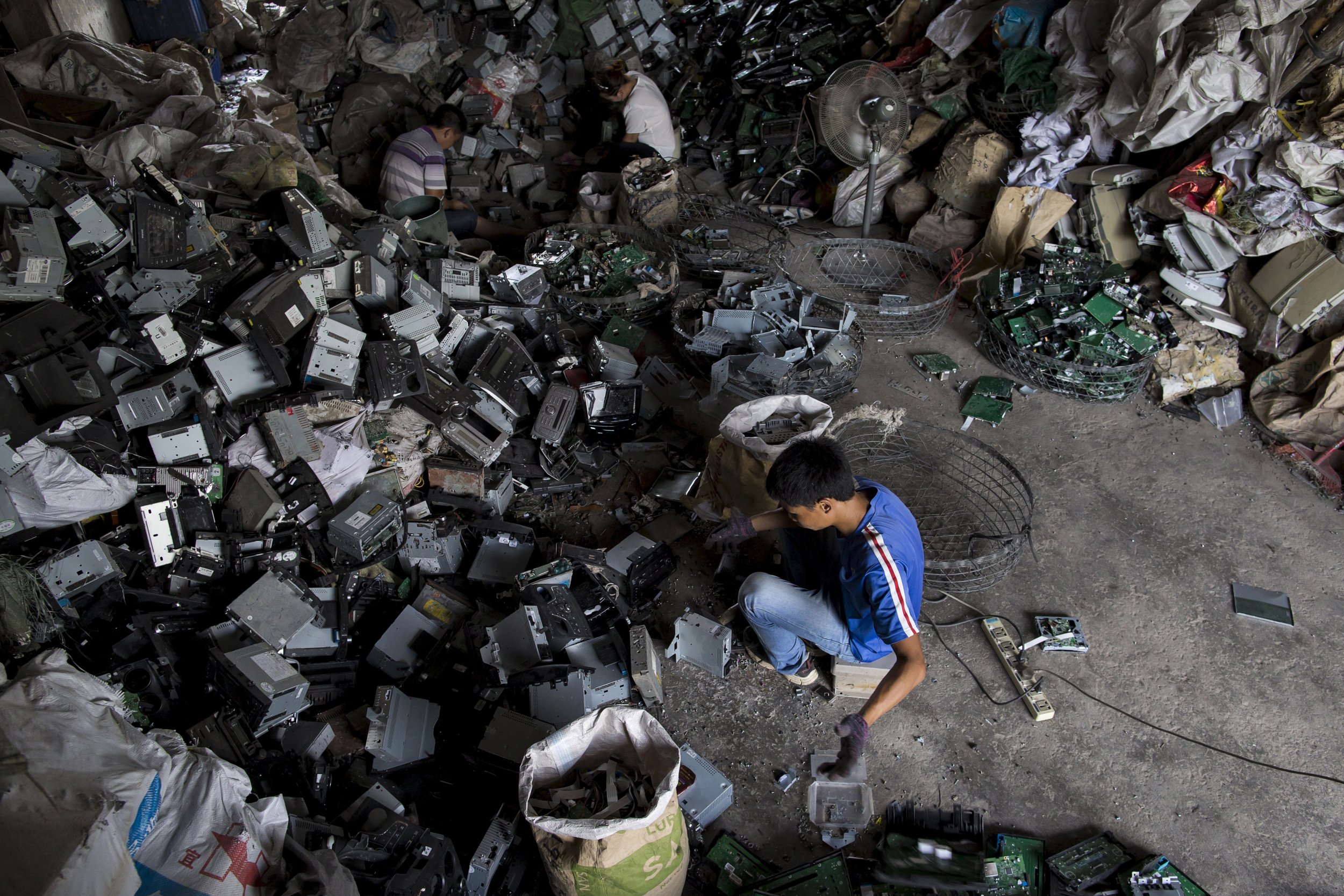 From handheld LCD screens to big washing machines and refrigerators, electronic and electrical waste in Europe isn't going where it should.
A European Union-funded investigation released Saturday says Europeans disposed of only 35 percent of e-waste properly in 2012. The rest wound up in landfills and black market sales and exports, which can lead to economic, environmental and health problems.
Proper disposal methods for e-waste exist, but many European consumers and companies don't use them. According to the 56-page report, "Countering Waste Electrical and Electronic Equipment Illegal Trade" (CWIT), only 3.3 million of 9.45 million tons of discarded e-waste ended up in official collection and recycling programs in 2012.
"There has been a lot of bits and pieces and to some extent a little bit of reporting in a few countries, but a comprehensive analysis like this...has never been done," says Jaco Huisman, a scientific coordinator on the project. "The industry, academia and law enforcement have been sitting together for two years and carefully analyzing the entire problem from top to bottom."
Perpetrators of e-waste violations aren't always major corporations or organized crime units, says Pascal Leroy, secretary-general of the Waste Electrical and Electronic Equipment (WEEE) Forum, a Brussels-based not-for-profit. "It's basically a very distributed nature of small illegal activities with high frequency. So it's very distributed individuals, small companies, small trading companies, doing illegal things."
That disorganization, Leroy adds, "makes the problem also much more difficult to tackle and it makes it much more difficult to implement the current regulations that are out there."
Improperly dumped e-waste can lead to environmental problems. Hazardous toxins such as mercury can leak out of products, which can lead to mental development issues, liver and kidney damage and cancer, according to the report.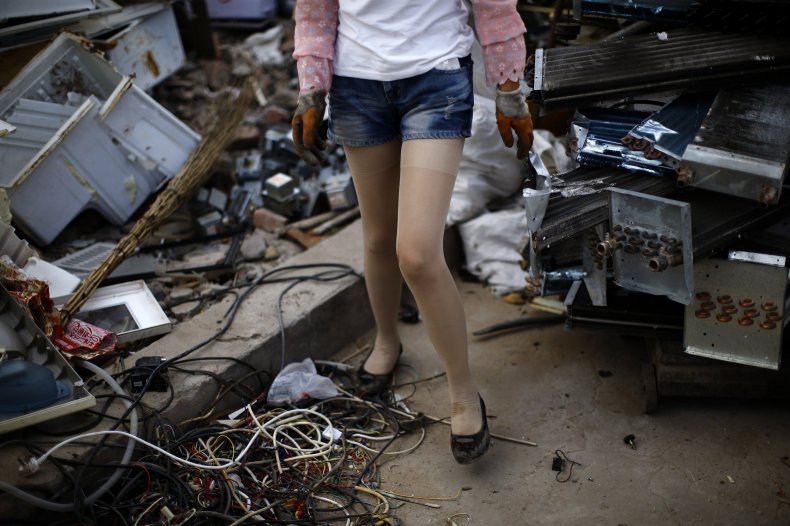 The e-waste problem isn't confined to Europe. A United Nations study from earlier this year said that China and the United States were the worst offenders when it came to dumping electronics in 2014. And last month, Reuters reported that in the Chinese village of Guiyu, some 5,000 workshops process electronic waste, sending metals and chemicals into local rivers and then to farms. "The stench of burnt plastic envelops the small town," said the Reuters report, "while some rivers are black with industrial effluent."
Much of the electronics that the Guiyu workshops process comes from within China, but other reports have detailed how the e-waste of more developed countries winds up polluting developing countries. The Stockholm International Water Institute recently awarded an American teenager a prize for developing a purifier that removes heavy metals from water sources contaminated from electronics. Still, Leroy and Huisman emphasize, much European waste stays within—and pollutes—Europe.
Leroy says that in Europe, Scandinavia has the most effective e-waste collection programs. One colleague has joked that in those countries, more people visit waste collection points on Sunday mornings than church, Leroy says. Austria and Switzerland also have effective programs, and France and Italy are "catching up." Eastern European countries have less successful collection programs due to infrastructure problems and because "consumers are less conscious about the environmental issues," he says.
So far, European countries have been hesitant to penalize wrongful e-waste dumpers, the CWIT study says. In a typical year, only 2,000 tons of wrongfully exported e-waste leads to penalties.
Leroy, Huisman and their colleagues hope to change that. They propose new ways of monitoring and responding to e-waste crimes, and recommend countries ban cash transactions for scrap metal. They also want to educate consumers and train law enforcement and criminal justice systems in how to deal with such crimes.
Huisman points to money as the reason why not everyone is on board with discarding electronics properly. "It is the economic drivers steering it in the wrong direction," he says. There are costs associated with sorting, testing and packaging items for proper disposal, and illegal re-sale values can be profitable. As for individual consumers not disposing properly, he says, "That's just laziness."