Only Travelers From These 15 Countries Can Travel to the EU As Coronavirus Spikes Around the World
The European Union announced on Tuesday that it will reopen its external borders to 15 countries amid the coronavirus pandemic.
The countries that the union will permit entry to include are Algeria, Australia, Canada, Georgia, Japan, Montenegro, Morocco, New Zealand, Rwanda, Serbia, South Korea, Thailand, Tunisia and Uruguay.
China is also expected to be added to the list if they permit entry to EU residents and travelers in return.
One of the countries left off the list was the U.S., where cases of the coronavirus, which causes the respiratory disease COVID-19, has spiked in recent weeks. The U.S. has the most confirmed cases of the novel virus across the world, with over 2.6 million as of Monday June 26, according to a tracker provided by Johns Hopkins University. In several states across the U.S., such as Florida, California and Arizona, cases of COVID-19 have reached new peaks.
In addition to the list of countries permitted, the EU also released a set of recommendations and criteria for countries to meet in order to be allowed to travel to EU.
According to a statement released by the EU, the countries permitted to travel must meet specific criteria, such as a number of cases over the past 14-days close to or below the EU average (as it stood on 15 June 2020), as well as a stable or decreasing trend of new cases over this period in comparison to the previous 14 days.
The EU will also look at the countries' overall response to the coronavirus pandemic, looking at aspects such as testing, contact tracing, containment, treatment and reporting.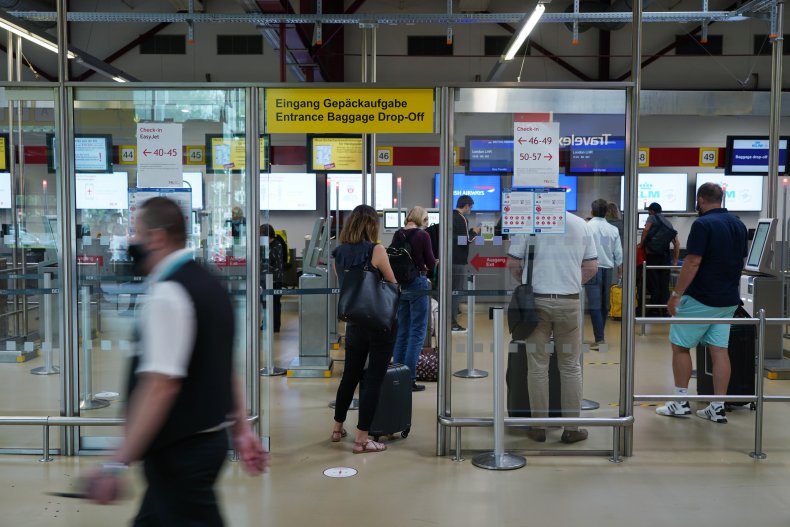 Additionally, the countries listed will be reviewed every two weeks and if the criteria is not met, the EU will make changes to its travel restrictions.
"Travel restrictions may be totally or partially lifted or reintroduced for a specific third country already listed according to changes in some of the conditions and, as a consequence, in the assessment of the epidemiological situation. If the situation in a listed third country worsens quickly, rapid decision-making should be applied," the statement from the EU reads.
The union first closed its borders in March, amid the peak of the pandemic as cases were growing rapidly. According to a tracker provided by Johns Hopkins University, there are currently 10.4 million cases across the globe.
According to NBC News, the EU previously said that its list was not based on political issues, but instead based on epidemiological data. Just last week at a European news briefing, it was noted that the U.S. has seen 107 cases of the novel virus per 100,000 people in the past 14 days, while the EU has seen a much lower average, of 16 cases per 100,000.
Newsweek reached out to the EU for further comment. This story will be updated with any response.