In recent weeks, several Western leaders have suggested considering a negotiated settlement to the Russia-Ukraine war. President Volodymyr Zelensky has named the conditions under which he would consider peace talks, including, among other things, the withdrawal of all Russian forces from Ukrainian territory, the return of all armed service personnel and civilians detained or deported to Russia, and the establishment of a special international jurisdiction to prosecute the Russian leadership for their aggression. These conditions are a long way from being met, but, as Ukraine continues its counteroffensive and regains key territory, such as Kherson—the only regional capital Russia captured in its initial offence—Kyiv may be in a more favorable position to engage in diplomatic talks.
Yet, such a position is unlikely to manifest as a result of Ukrainian progress on the battlefield, in isolation. A key element in convincing Ukraine to engage in negotiations, when the time comes, will be the assurances regarding its safety, provided by its international partners. For Ukrainians, this would mean they could enter peace talks with Russia with the confidence that their conditions are not only realistic, but recognized by the international community. This would give negotiators, and the wider Ukrainian public, some assurance that any agreed settlement would not unravel, immediately, and embolden Russia to launch new attacks in the future. It will also be important to give investors confidence in the country's future and to pave the way for its reconstruction and the return of refugees.
But such guarantees can be fraught with danger. If a commitment is too binding, external actors—in this case Ukraine's Western partners—may be dragged into a conflict provoked by the behavior of the country they gave their assurances to. It is therefore commonplace for those giving the assurance to retain the ultimate decision about the trigger-points for their intervention, as well as the extent of their assistance. If a commitment is perceived as insincere, it can embolden hostile actors and ultimately weaken the security of an exposed country. Credible security guarantees express a balance between the level of risk guarantors are ready to take, and the political interests they defend by standing for the security of a given country.
So far, a number of proposals have been put forward in support of Ukraine.
After Russia illegally claimed annexation of four regions of eastern Ukraine in September 2022, Ukraine officially applied for NATO membership. On Nov. 29, NATO foreign ministers reiterated the organization's "open door policy" and their commitment to Ukraine in the war, although they did not consider Ukraine's application in that instance.
A report by the head of the Ukrainian presidential office, Andrii Yermak, and former NATO Secretary General Anders Fogh Rasmussen, advocates for a "Kyiv security compact," which would include a set of security guarantees to deter future attacks on Ukraine and provide a basis for international military assistance in case of renewed aggression. The Kyiv security compact would be a joint strategic document by a group of guarantor states, which could take additional binding commitments on a bilateral basis, to assist Ukraine in reconstituting its armed forces and defense industry, conduct joint trainings and exercises, and enhance security cooperation.
The European Council on Foreign Relations has identified a "long war" plan, calling for a widening of Western support to Ukraine, including a formal commitment to aid and assist Ukraine to ensure its defense in case of a future attack. Not only is this crucial to help the political leadership in Kyiv enter talks in the best possible position, but it will also exemplify the readiness of Ukraine's partners to support its fight for sovereignty and territorial integrity. This should be complemented by enhanced military and financial assistance, as well as provisions regarding the imposition or reimposition of sanctions. The extent of possible support should remain relatively vague so that all options remain open and cannot be tested to their limits by the Kremlin.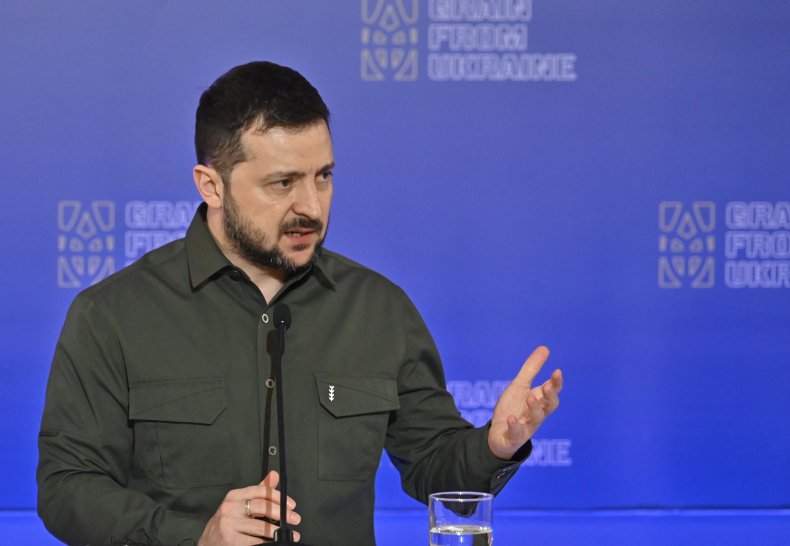 As Ukraine moves closer to EU accession, it makes sense to begin aligning the country with the existing conditions of support afforded to current member states. However, having a similar commitment by other Western partners, including the United States, would help maintain transatlantic unity regarding support to Ukraine. Ukraine, for its part, should commit to maintaining its own capacities to defend its territory. To avoid any kind of moral hazard, security assurances would not be triggered automatically, but a specific emergency mechanism would be established between Ukraine and its partners to assess the nature of security incidents and determine the appropriate reactions.
Whatever the concrete shape of the security assurances, it is crucial that they give Ukraine a sense of future solidarity and send a strong signal to Russia that any future escalation would be met by increased Western support. Both goals can be achieved only through a credible commitment by Ukraine's partners, which will rely on the actual assistance they currently provide along with a consistency in their broader political and security interests.
Ukraine's security must be central to the debate about a future peace settlement. By equipping Zelensky with long-term commitments, Ukraine's international partners can help him approach peace talks with a stronger feeling of certainty in the future of Ukraine's security. For now, it is crucial that Ukraine's partners continue to provide military assistance, and let Ukraine decide for itself what conditions will need to be met, to commence peace talks. But they should also start developing a comprehensive vision of what assurances they can provide to Ukraine to ensure its long-term security.
Marie Dumoulin is the director of the Wider Europe program at the European Council on Foreign Relations.
The views expressed in this article are the writer's own.