Looking at them, you wouldn't think Mileva Maric and actress Hedy Lamarr had much in common. Maric, Albert Einstein's first wife, was a reserved and brilliant mathematician. Lamarr was, at one time, known as "the most beautiful woman in the world," cast as the exotic seductress opposite top male stars like Clark Gable during Hollywood's Golden Age.
But Marie Benedict saw as many similarities as differences. The commercial litigator turned author has written novels about each—2016's The Other Einstein and the just-released The Only Woman in the Room (Sourcebooks Landmark)—and sees parallels in their uncommon tenacity and willingness to buck norms, as well as a fate shared by so many women throughout history: invisibility.
In writing her narratively connected, fictionalized biographies, Benedict is not unlike an archaeologist digging up clues to moments of epiphany. For Maric, it was "an incredible rise from a backwater in 19th-century Siberia, where it was illegal for girls to attend high school, to become one of the first women in a university physics program." Soon after marrying Einstein, he introduced his theory of relativity, and Benedict is not alone in thinking Maric deserves some of the credit. For Lamarr, it was a frequency-hopping weaponry system that ultimately led to cellphone, Wi-Fi and GPS technology.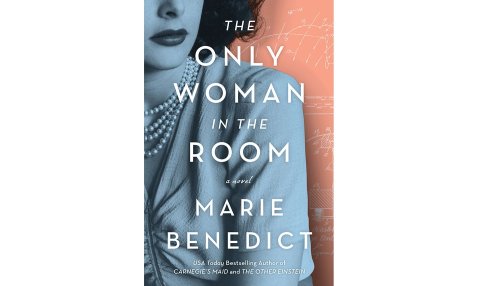 The 2018 documentary Bombshell showcased Lamarr's talent as an inventor. She was already an international star in 1942 when she patented what she called her "secret communication system," but Benedict was more interested in the years before, when the Austrian Jew was still in her native Vienna. "My books are almost like origin stories," says the author, whose next book will be about Winston Churchill's wife, Clementine. "Hedy the film star wasn't invisible, of course. But the young Hedwig Kiesler—nobody knew her."
Kiesler was 18 when she began acting; a scandalous (for the times) nude scene in the 1933 Czech film Ecstasy made her an instant sensation. But when Fritz Mandl, one of Austria's richest men, proposed later in 1933, she accepted. "Her life with Fritz was mind-boggling," says Benedict. He was a notorious munitions manufacturer—the "Merchant of Death"—with ties to Mussolini and Hitler. At their various homes and at Nazi conferences, the young Mrs. Mandl was privy to the Third Reich's major players, including scientists talking about secret weapons. Lamarr, always interested in building things, used the meetings to develop her latent aptitude for applied science.
But she soon tired of Mandl's obsessive need to control her, and in 1937 she flew her gilded coop, impersonating her maid to escape. She ended up in London, where MGM's Louis B. Mayer offered the 22-year-old a contract and a new last name.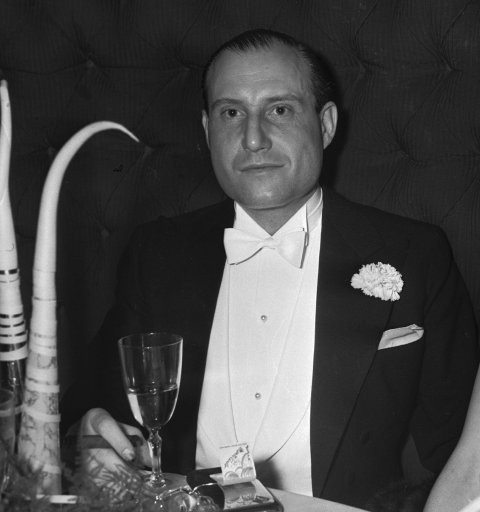 As Benedict was writing The Only Woman in the Room, she was astonished at how little had changed. "I had written several scenes over six months when the Harvey Weinstein allegations surfaced, which precipitated the #MeToo movement," she says. "And those scenes—where she's meeting Mayer and being recruited into Hollywood? They could have been taken from a current headline."
Lamarr was an opportunist who "utilized her beauty as a tool," says Benedict. "I don't think she thought of her looks negatively, but she wished people would see beyond that. In her lifetime, I think that was impossible for her."
And would it be possible today? "One of the things I asked early readers was 'Did it surprise you that Hedy Lamarr was capable of such an invention? And what does that say about negative perceptions of women that linger today?' Hopefully, that might stimulate some questions and conversations among readers, about being honest about how we view ourselves and others."
Lamarr never cared for Hollywood life. "A perfect night was at home, tinkering with her inventions," says Benedict. "Hedy lived in a box—she couldn't get out of it." The actress grew frustrated by the arm-candy roles offered her, and eventually the parts dried up.
But The Only Woman in the Room isn't the story of a movie star. "It's a World War II story, an immigration story and a patriot's story," says Benedict. "Her Jewish survivor guilt compelled her to contribute to the war effort after she arrived in America."
Lamarr saw the frequency-hopping system—her idea but co-invented with composer George Antheil—as the true expression of who she was, says the author. The Navy ultimately rejected the patent for reasons never spelled out. It was a big improvement over the easily jammed torpedo systems the U.S. was using but probably too advanced to implement. The Navy and others would later repurpose the technology after the patent expired; in 1962, an updated version appeared on Navy ships.
Lamarr died in 2000 and was posthumously inducted, with Antheil, into the National Inventors Hall of Fame in 2014. "I write fiction, so this is my perception," says Benedict, "but I think the moment her patent was rejected was the beginning of the loss of her real self."
The Only Woman in the Room is available here.