OnlyFans Tells Sex Workers Its Platform 'Would Not Be What It Is Today Without You'
OnlyFans said Saturday that its platform "would not be what it is today" without sex workers, just days after the content sharing site faced intense backlash for announcing that sexually explicit content will soon be banned.
In its first message addressing sex workers since making the controversial change, OnlyFans acknowledged that such users have been integral to the company's success.
"The OnlyFans community would not be what it is today without you. The policy change was necessary to secure banking and payment services to support you. We are working around the clock to come up with solutions," the platform tweeted with the hashtag "Sex work is work."
The platform, which operates as a pay-to-view service that was once credited with revolutionizing the adult content industry, announced Thursday that it will begin banning any content that contains "sexually-explicit conduct" starting on October 1.
"In order to ensure the long-term sustainability of the platform, and to continue to host an inclusive community of creators and fans, we must evolve our content guidelines," the company said in a statement.
"Creators will continue to be allowed to post content containing nudity as long as it is consistent with our Acceptable Use Policy. These changes are to comply with the requests of our banking partners and payout providers."
The policy change came as a shock to many in the sex industry, who accused the company of failing to acknowledge that sex workers were the reason the platform gained much of its success in the first place. According to its website, OnlyFans has paid out $5 billion to more than 1.5 million creators — including Cardi B and Bella Thorne — and counts 150 million users.
Some users told Newsweek earlier this week that they feel "insulted" and angered by the policy change, and fear what it will mean for the sex industry and their livelihoods moving forward.
"I think sex workers kind of built that platform and made it what it is. I'm just totally cast aside. It's really insulting," Sarah, who shares sexually explicit photographs on the site, told Newsweek. "It's worrying, as it's been a really clear lifeline as a source of income, especially over the pandemic."
Claire, who makes customized explicit images on the site, also told Newsweek, that she feels like the company "turned their backs" on adult content creators and said she will now be "out of a job entirely."
"I put so much time and effort into it and tears sometimes. It made me feel confident with myself, and they're just not even help us a little bit," she added. "And now they're doing all this... It's like, they pulled the rug out from under us now we've made them enough money."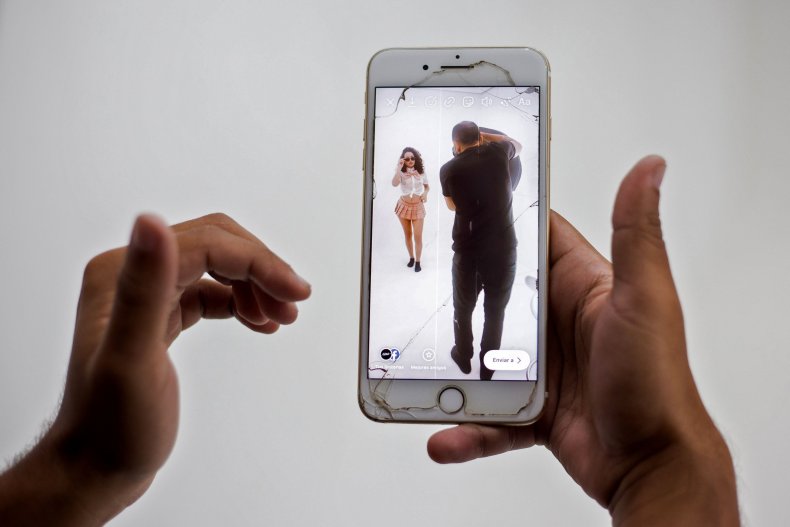 According to the new guidelines, "sexually explicit conduct" includes actual or simulated sexual intercourse, actual or stimulated masturbation, and extreme exposure of genitalia, among other things. The company blamed the new move on payment providers such as Visa and Mastercard, which have each cracked down on providing services for the online sex industry.
Myles Jackman, an obscenity lawyer who specializes in cases related to pornography, told Newsweek that the platform "has taken what appears to be the path of least resistance and transformed from a sex workers' site to an influencers' site."
It is unclear how the company plans to move forward to address how the new change will affect its sex worker user base.
Newsweek contacted OnlyFans for additional comment, but did not hear back in time for publication.