Ontario Shutters Indoor Dining, Theaters, Moves to Virtual Learning Amid COVID Case Record
Government officials on Monday announced new COVID-19 restrictions for Ontario after a record number of cases were reported in the province.
Premier Doug Ford said all schools will be closed and students will move to online learning for the next couple of weeks. Also, indoor dining, movie theaters and gyms will be closed due to the increase in cases.
"I know online learning is not ideal," Ford said. "The fact is Omicron spreads like wildfire."
The government announced just last week that schools would be open on Wednesday, but because of the Omicron variant, schools won't open until January 17 at the earliest.
Other provinces in Canada have taken similar precautions with school closures after an uptick in COVID-19 cases.
Students in Alberta had an extended winter break after a surge in cases. Classes are expected to begin on January 10, but it is unclear if the students will resume in person or stay at home, the CBC reported.
In New Brunswick, students were told on Friday they were moving to online learning for at least two weeks because of how transmissible the Omicron variant is, Global News reported.
New Brunswick Education Minister Dominic Cardy said students were supposed to return to in-person classes on January 10 but won't be returning until at least January 21. The decision will be re-evaluated in the coming weeks.
Public schools in Newfoundland and Labrador also announced students would not be returning to the classroom after the holiday break because of the surge, The Star reported.
"The preferred choice...is that we have in-class learning," Newfoundland and Labrador Education Minister Tom Osborne told The Star. "It's better for our students; it's better for their emotional and mental health."
Newfoundland and Labrador reported 312 new cases, a daily record, and had 1,111 active infections as of Wednesday.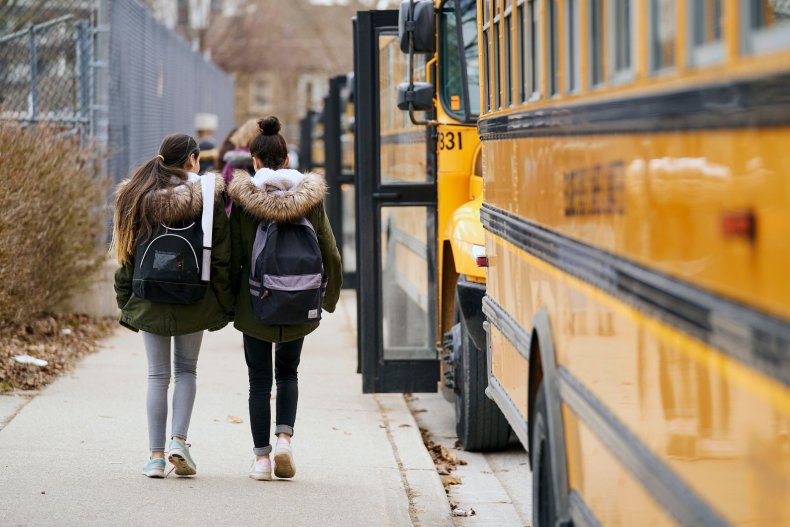 Ford said they are expecting a "tsunami" of cases in Ontario and noted that just 1 percent of 100,000 new cases a day could overwhelm hospitals. Ontario has a population of more than 14.7 million.
"The math isn't on our side," Ford said.
Schools were shut down for in-class learning last April because of record cases driven by the Delta variant. They had since resumed in class learning.
Retail stores will be limited to 50 percent capacity and indoor social gatherings will be capped at five people.
The new measures will begin Wednesday.
"They had no choice," said Dr. Andrew Morris, a professor of infectious diseases at the University of Toronto and the medical director of the Antimicrobial Stewardship Program at Sinai-University Health Network.
"It was going to be brutal one way or the other. Show me who isn't facing these realities? Anywhere?" he said.
The Associated Press contributed to this report.