'Onward' Disney Plus Release Date: Disney Announces Early Streaming Date for Pixar Movie
Onward has been one of many movie industry coronavirus casualties. With cinemas across the world closing, and viewers in countries where theaters have not closed yet staying away from them out of fear of catching the virus, the Disney Pixar movie has had an underwhelming time at the box office compared to other films from the animation powerhouse. With an opening weekend box office taking of $40 million, it ranks with The Good Dinosaur (which took $39 million in 2015) as one of Pixar's lowest-earning movies.
With more cinemas closing every day, Disney has decided to bring the Chris Pratt and Tom Holland movie to its streaming service Disney+ much earlier than initially planned, as well as making the movie available to buy online. Whereas movies usually have a seven-month gap between airing in theaters and coming to streaming services, Onward will come to the Disney streaming service just under a month after its original cinema release.
Per a Disney announcement, Onward has been given a Disney+ release date of Friday, April 3, when it is expected to be available from around midnight PT (which is currently seven hours behind GMT).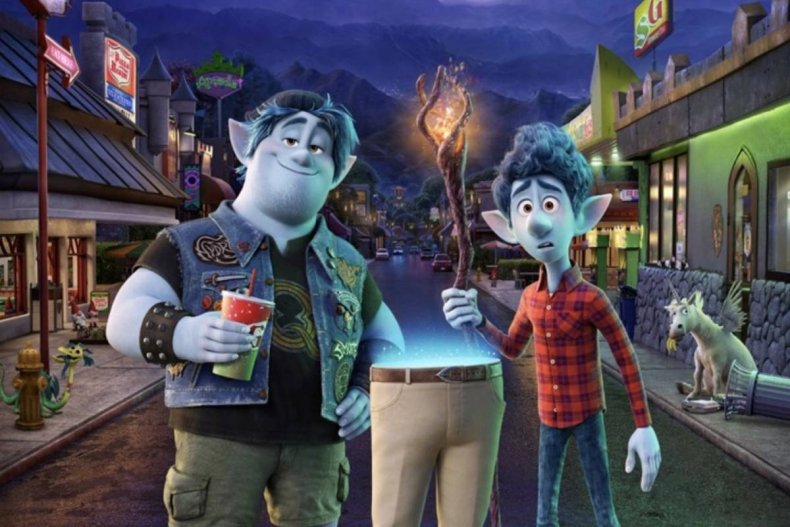 For fans who cannot wait that long to get their latest Pixar fix, the movie is streaming on Amazon's new Prime Video Cinema page, which features a number of movies fresh from cinemas. Onward is available to buy on this page for $19.99. Other recent cinema releases on the platform include The Invisible Man, Emma and The Hunt.
In a statement, director Dan Scanlon and producer Kori Rae said of this early streaming date, "While we're looking forward to audiences enjoying our films on the big screen again soon, given the current circumstances, we are pleased to release this fun, adventurous film to digital platforms early for audiences to enjoy from the comfort of their homes."
With the addition of Onward to its catalogue, Disney+ now has all Pixar feature films with the exception of Incredibles 2. However, by the summer, that movie will also be on the service, with the superhero sequel due to join the original movie and the 20 other Pixar movies on the streamer on July 30, 2020.
So far, Disney and Pixar have not announced whether the coronvirus crisis will affect the release of their second movie out this year, the Jamie Foxx-starring Soul. So far, the movie's June 19 cinematic release date has not been postponed.
Onward is streaming on Amazon now and is coming to Disney+ on April 3.