When Will 'Onward' Be on Disney Plus?
The new Disney Pixar movie Onward has seen its release postponed in China and Italy thanks to the coronavirus, with its smaller-than-expected box office also being blamed on fears about COVID-19 in other key markets stopping people visiting the cinema.
However, the Tom Holland and Chris Pratt release is expected to be streaming on Disney+ by the end of 2020. Though Disney has not revealed the actual release date for Onward for its streamer, if it follows the standard release schedule it will be streaming by late 2020.
Traditionally, a Disney movie has up to a 90-day period where it is released in cinemas, with a DVD and BluRay release then coming a few weeks later. Four months after that, movies come onto streaming services. This means that you can expect most Disney movies to come to Disney+ up to seven months after they come to cinemas, depending on how long the cinematic run was.
For example, Toy Story 4 was released into cinemas on June 21, 2019, and onto Disney+ on February 5, 2020, while the "live-action" Lion King was released on July 19 into cinemas, and then came to Disney+ in the U.S., Canada, New Zealand and Australia on January 28, six months and nine days later.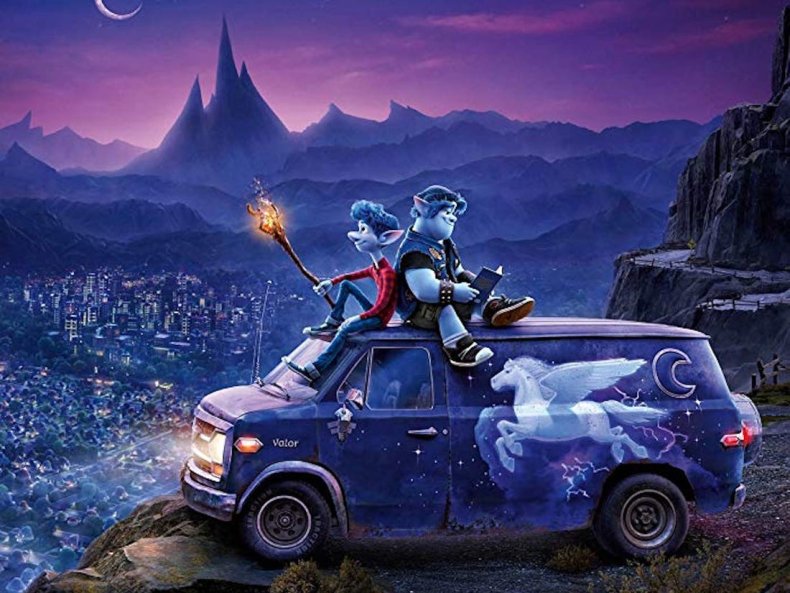 As Onward was released on Friday, March 6, the latest we might expect the movie to come to Disney+ is early October 2020. Though Disney could release the movie onto its streaming service at any time of its choosing, executives from the company have been on the record as saying they intend to keep their release schedule as it is.
This was revealed by a Hollywood Reporter profile with the now former Disney CEO Bob Iger which says the Mouse House, "doesn't plan on changing any windows to bring [movies] sooner to Disney+." Whether that plan will change with the hiring of Bob Chapek as Iger's replacement, however, remains to be seen.
Before Onward comes to Disney+, however, a number of recent big hits from the studio are heading to the streamer, following the lapsing of their deals with other streaming services. At the moment, Onward and The Incredibles 2 are the only Pixar feature films missing from the streamer, but the latter is due to come to the service on July 30. Other Disney movies coming this year include Solo: A Star Wars Story (July 9), Christopher Robin (September 25) and Ralph Breaks the Internet (December 11).
Onward is coming soon to Disney+.