Oodles of (Maggi) Noodles to Be Destroyed in India, $50 Million Worth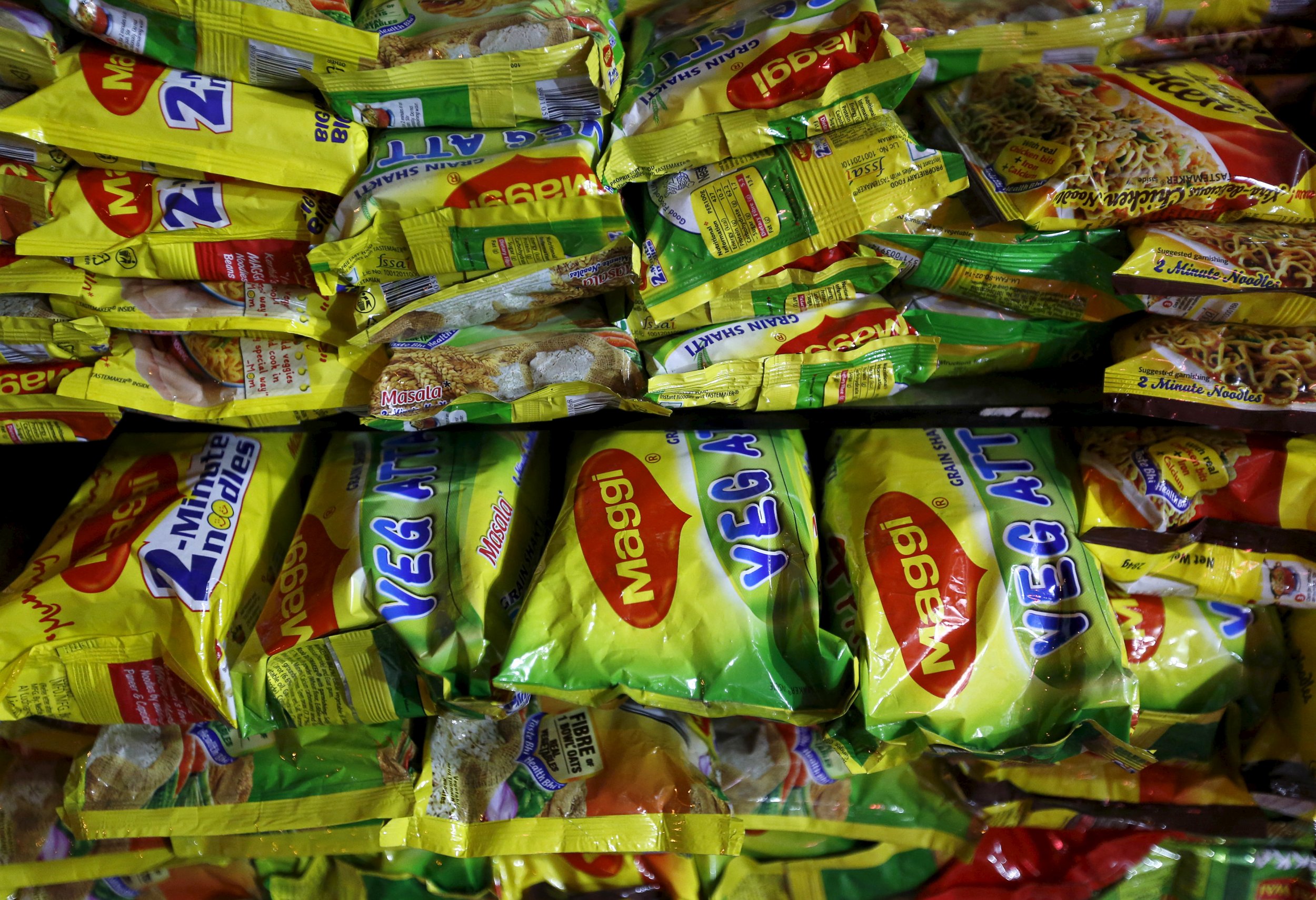 Agence France-Presse reported Monday that $50 million worth of Maggi Noodles, the beloved Indian instant noodle, would be destroyed by their maker, Nestlé, for failing to comply with India's food safety regulations.
According to tests conducted earlier this month, Maggi's offense was being "unsafe and hazardous" for consumers after high amounts of lead were discovered in some of the instant packets. In addition, regulators from the Food Safety and Standards Authority of India are pointing fingers at Nestlé for failing to adhere to food safety laws.
The government issued an order June 5 for the company to pull oodles of noodles from shelves.
Nestlé still claims that Maggi Noodles are safe to heat and eat and is complying with the ordinance, for now. The Daily Mirror reports that the company is fighting claims in a Mumbai high court, citing "interpretation" problems with the nation's current food safety regulations.
Paul Bulcke, Nestlé's global chief executive, promised Maggi fans that the noodles will be back in stores soon, and also assured noodleheads that he's looking to see the tests for himself in order to counter regulators' claims about Maggi.
This is a big deal, given that Nestlé controls 80 percent of India's noodle market, as the BBC notes, and just last year was voted one of India's most trusted brands. In a statement, Nestlé said the value of the discontinued noodles would be confirmed in the near future. "There will be additional costs to take into account; for example, bringing stock from the market, transporting the stock to the destruction points, destruction cost, etc."
Maggi Noodles's popularity is largely due to their convenience as the country's workforce expands. And they're salty. Oh so salty. And chock-filled with MSG, the chemical monosodium glutamate that various Indian states have been testing noodles for. India's neighbor Nepal has halted the sale of Maggi Noodles altogether because the product was found to carry a "No Added MSG" tag on its packaging but contained the salty additive when the Department of Food Technology and Quality Control tested it, according to national news outlet E Kantipur.