Open for Business: Ferry Waterways Between Florida and Cuba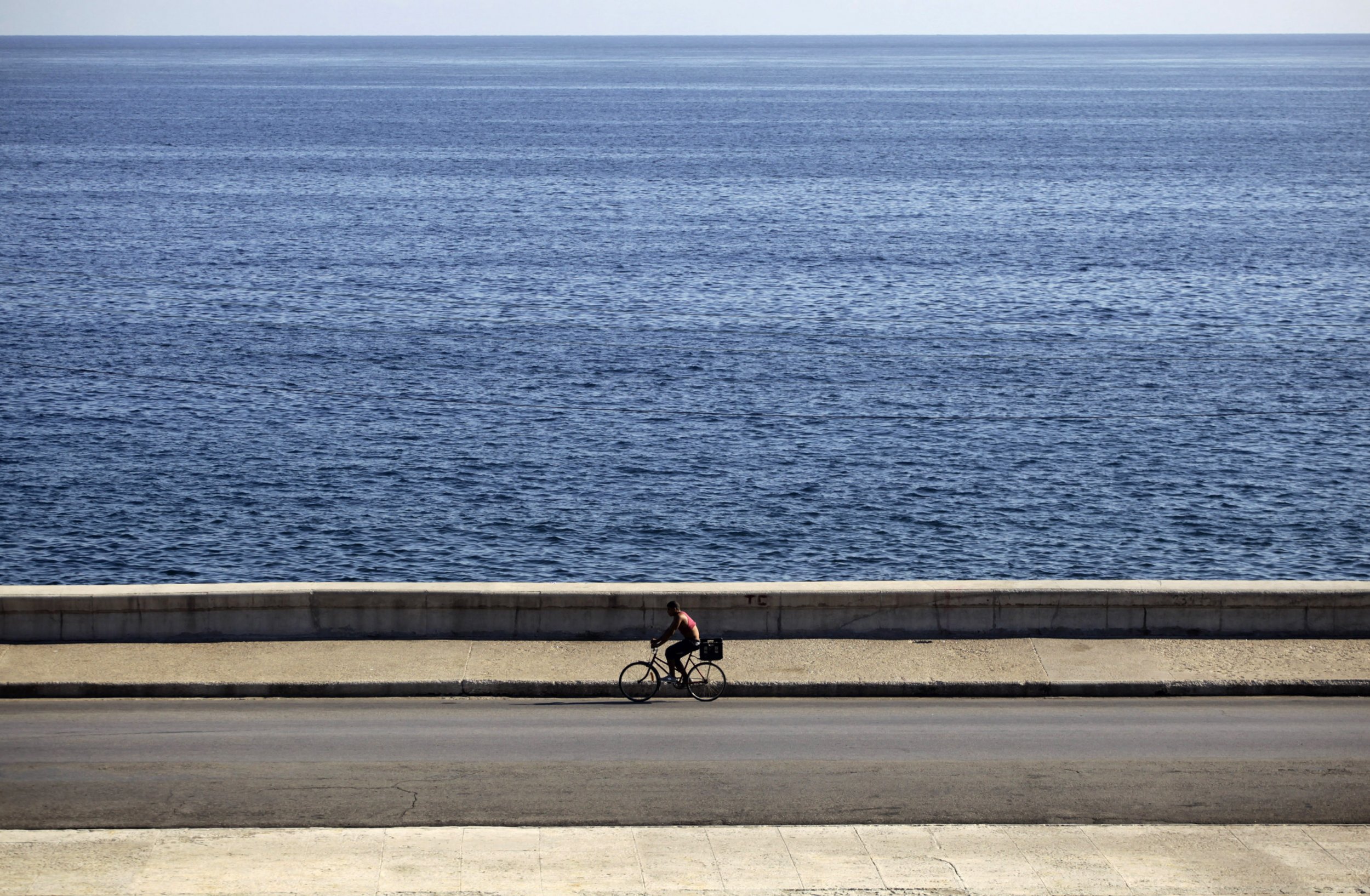 For the first time in five decades, Americans will soon be able to hop on a ferry in Florida to cross the water to Cuba, following President Barack Obama's approval on Tuesday of the service. The travel route, expected to begin by the fall, comes five months after the announcement by Obama and Cuban President Raúl Castro that diplomatic relations would be restored between the two countries.
The U.S. Treasury and Commerce departments have notified at least four companies that they will be allowed to begin ferrying passengers between the U.S. and Cuba soon, according to The Sun-Sentinel Times in Florida. The businesses include Havana Ferry Partners of Fort Lauderdale, Baja Ferries of Miami, United Caribbean Lines Florida of Greater Orlando and Airline Brokers Co. of Miami and Fort Lauderdale.
Hundreds of thousands of people previously traveled the 225-mile route on daily ferries until Cuba's revolution in 1959. The new ferry rates, schedules, ship and port details are expected to be made public following confirmation from U.S. and Cuban authorities.
United Caribbean Lines is asking for ferry services from several of the main ports in Florida, including Miami, Tampa, Port Everglades and Key West, the company's president, Bruce Nierenberg, tells Newsweek.
"We are approaching the project not just as a ferry operation but as a new, important economic driver for both countries, and development of a ferry system for the Caribbean," he adds.
The easing of travel and trade restrictions began in mid-January with a handful of companies
licensed to charter flights
between the two countries. Until earlier this year, the United States limited air travel to Cuba for companies holding special licenses and operating non-regular flights.
In another sign of warming relations, airline
JetBlue on Tuesday
shared plans to begin offering round-trip flights to Havana out of New York's John F. Kennedy International Airport each Friday afternoon starting July 3. The airline became the first major carrier to implement a new flight from New York to Cuba since the travel restrictions were eased. The nonstop flight takes three and a half hours.
The New York metropolitan area has the
second largest
Cuban-American population in the United States, after Florida. The Queens-based airline also will operate five weekly round-trips to Cuba, including flights from Tampa and Fort Lauderdale.
The announcement by JetBlue was made in conjunction with New York Governor Andrew Cuomo, who
recently visited Cuba
on a two-day trade mission.
"By leading one of the first state trade missions to Cuba as the United States reestablishes diplomatic relations, we placed New York State businesses at the front of the line for new prospects in Cuba, that will in turn support jobs and economic activity here at home," Cuomo
wrote Tuesday
in a press release.
The White House last month
removed Cuba
from the list of state sponsors of terrorism. The island nation first was added to the list in 1982.
Groups continue to push for Congress to end all travel restrictions and allow tourism on the island, which is currently prohibited by law. It is
illegal for Americans
to travel there unless they are close relatives of Cubans, academics, individuals traveling on official government business, those on humanitarian or religious missions, journalists and people on accredited cultural education programs. Obama's announcement in December, however, lifted the requirement to apply for a specialized license from the government to travel to Cuba. Without the need to obtain a license, it could be impossible for the government to enforce such a restriction on Americans.
The U.S. Department of the Treasury was not immediately available for comment.