Foreign Businesses Unconvinced by China's Plans to Further Open Economy: Survey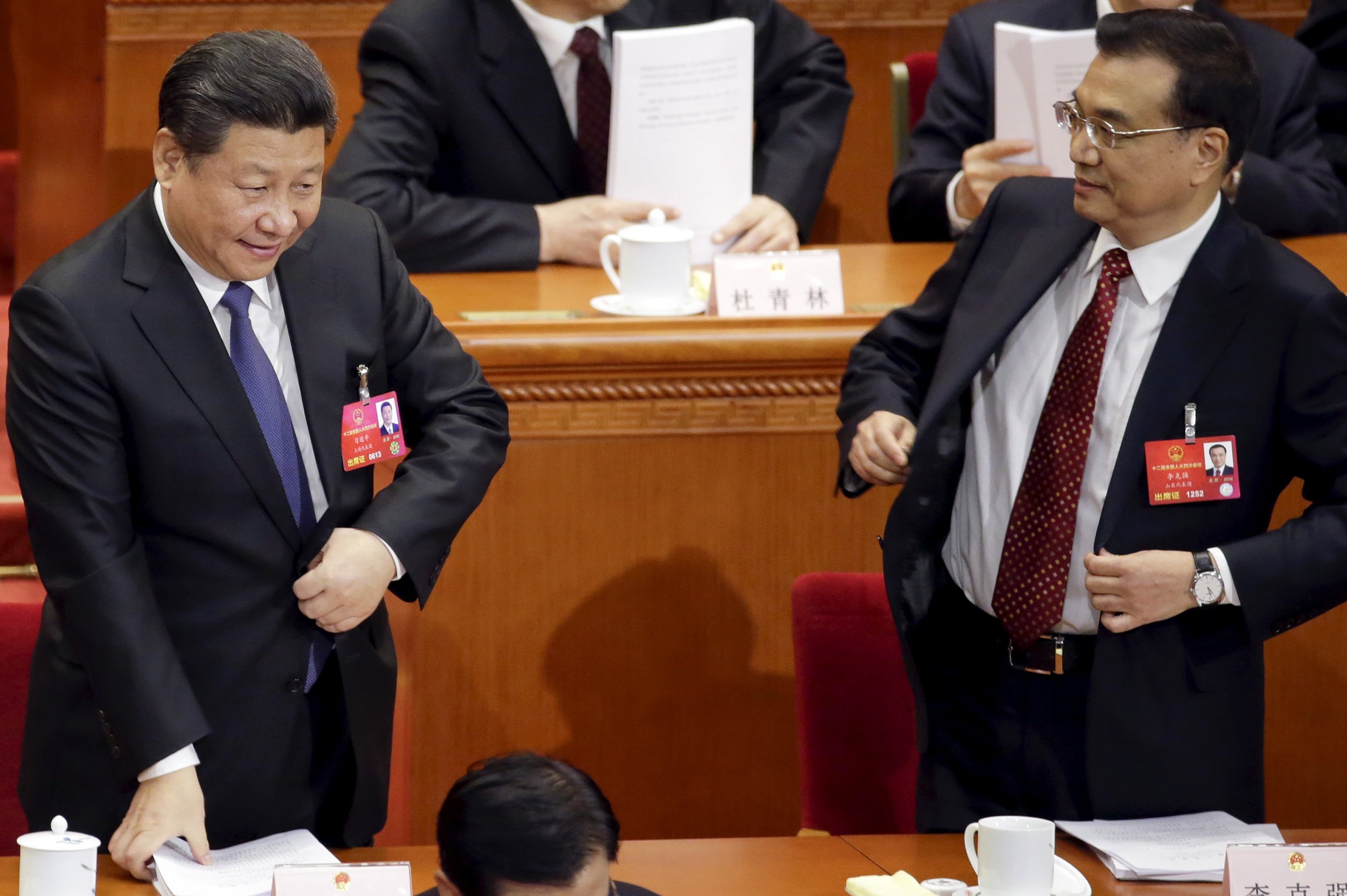 Beijing has some way to go to convince foreign businesses that it is serious about liberalizing China's economy, despite President Xi Jinping's speech at Davos on Tuesday and new proposals to relax restrictions on foreign investment.
Xi made a vigorous defense of globalization at the World Economic Forum and painted a picture of China as a "wide open" economy, but foreign businesses see it through a very different lens.
An annual survey from the American Chamber of Commerce in China released Wednesday showed that more than 80 percent of its members felt less welcome in China than before and most had little confidence in China's vows to open its markets.
"I think it is good that President Xi is saying these things," said William Zarit, chairman of the Chamber. "And hopefully there will be some opening of markets. But I don't think we've seen that yet."
The proposed liberalizing measures unveiled by China's State Council, or the Cabinet, late Tuesday are testament to the scope of the restrictions placed on foreign businesses in the world's second-largest economy.
The State Council said on its website that China would lower restrictions on foreign investment in a broad range of financial services, plus telecommunications, the internet, culture, education and transport sectors.
It also said it would allow foreign-invested companies to list on Chinese stock exchanges, and issue various debt instruments in China including corporate bonds, enterprise bonds and convertible bonds.
China's central planning agency, the National Development and Reform Commission (NDRC), joined the chorus Wednesday, saying on its website that local governments will be able to introduce preferential policies to attract foreign investment, focusing on manufacturing projects.
It also conceded that some foreign firms have been moving out of China.
"If the State Council and other government agencies are going to actually open up more widely, they have a lot to do," said Lester Ross, chairman of the Chamber's policy committee.
Joerg Wuttke, president of the European Union Chamber of Commerce in China, welcomed the commitment to opening up, but noted there had been "many years of talk of opening up" and businesses now wanted to see what it would entail.
"For the European Chamber, a true demonstration of this commitment would be a deal between China and the European Union on their ongoing investment agreement negotiations," he said.
The State Council did not give details or a timeline, and analysts were sceptical that there would be much to celebrate in the near term on any greater access to share markets.
"Overseas companies' listing on the A-share market is unlikely in any meaningful scale, given the pressure the market is under," said David Cui, head of China Equity Strategy at Bank of America Merrill Lynch.
And the plan could find itself running up against a more pressing policy priority—Beijing's battle to stop capital leaving the country, an outflow that helped knock nearly 7 percent off the yuan currency last year.
"There could be currency implications, as well, if the foreign companies are allowed to send the IPO proceeds offshore," Cui added.
Zhu Haifeng, a retail investor, said it would not change much for him, as he can already buy foreign shares through the Shanghai-Hong Kong Stock Connect scheme, and he didn't see much likelihood of overseas firms rushing to invest in China.
"I think foreign companies will consider listing in China only when China's economy fully recovers and the yuan stops depreciating, which is some two to three years away."
In the energy sector, Angus Rodger, research director, upstream oil and gas at Wood Mackenzie, said that while Beijing might like more private players investing downstream, there was little prospect of it allowing a meaningful challenge to its dominant national oil companies in exploration and production.
"I don't think we'll see that happening in the short term, and really I don't think we'll see it happening at all," he said.
A Hong Kong fund manager in China stocks who asked not to be named said it was "superficially a move in the right direction", but politics was playing a significant part, just days before U.S. President-elect Donald Trump enters the White House.
Trump has repeatedly slammed China for trade practices that put American firms at a disadvantage.
"Politically, this seems a prepared counter-offensive against Trump's inauguration on Jan. 20, to shut his mouth, so to speak," he said.