As Facebook CEO Mark Zuckerberg prepares to testify before Congress on Tuesday to explain why his company failed to protect the privacy of millions of its users, human rights advocates are highlighting the company's additional failures.
In an open letter to Zuckerberg published Monday, human rights advocates in Vietnam asked the tech CEO why his company is helping their government crackdown on dissent by suspending accounts belonging to journalists and activists critical of the country's communist regime.
According to the letter, members of Vietnamese civil society groups have been in constant communication with Facebook to discuss account suspensions and the takedown of key content. But in 2017, the number of posts removed from Facebook increased and the company stopped responding to activists' inquiries.
Now, the activists want to know if Facebook is coordinating with Vietnam's government to crack down on freedom of expression.
"As you consider ways to ensure Facebook continues to be the platform that makes the world a more open and connected place, we urge you to reconsider your company's aggressive practices that could silence human rights activists and citizen journalists in Vietnam," the activists wrote.
"While Facebook's community standards are clearly stated on your website, the takedowns and account suspensions have happened without the affected users being told the reasons for the violation or the specific content that is in violation…. We find this lack of transparency concerning and unhelpful."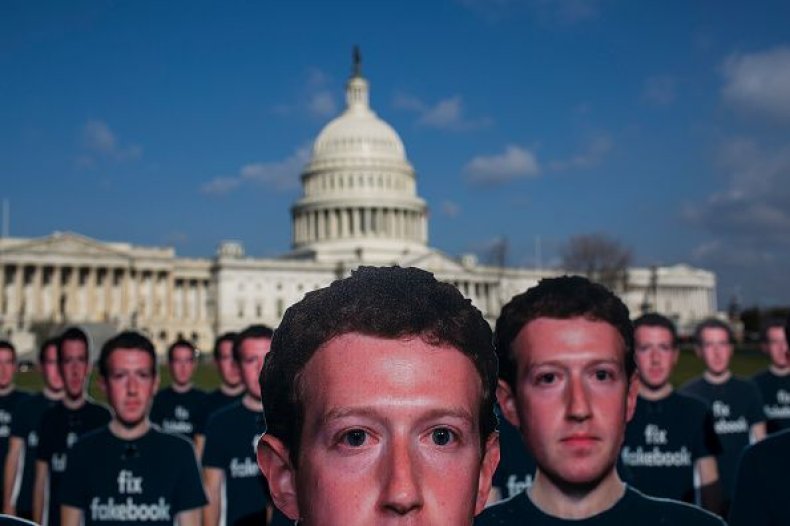 The complaint comes as Vietnam's government continues to jail numerous human rights defenders, citizen journalists and environmental activists. Most recently, a court in Vietnam's capital, Hanoi, heard the case of rights campaigners Le Thu Ha, Nguyen Bac Truyen, Nguyen Trung Ton, Nguyen Van Dai, Pham Van Troi and Truong Minh Duc, who have been charged with propaganda against the state and "carrying out activities that aim to overthrow the people's administration."
"The only crime that these activists have committed is to campaign tirelessly for democracy and defend victims of human rights abuses," said Brad Adams, Asia director at Human Rights Watch. "The Vietnamese government should thank them for their efforts to improve the country instead of arresting and putting them on trial."
Meanwhile, activists said Vietnam's government has employed around 10,000 people to spread misinformation and silence dissent online.
"These state-sponsored trolls—Force 47—have deftly exploited Facebook's community policies and purposefully disseminated patently fake news about activists and independent media organizations," the activists described in the letter to Zuckerberg.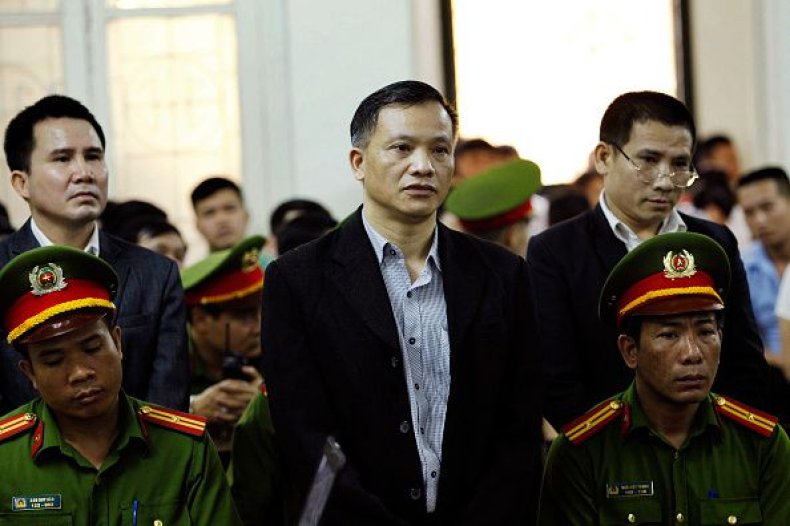 Facebook has also received criticism for the way its platform functions in Asian countries experiencing ethnic conflict, like Sri Lanka and Myanmar. In early April, activists from Myanmar sent another letter to Zuckerberg saying that his company failed to enforce its own standards regulating the use of hate speech, and had consequently helped fuel the killing of the Rohingya, a Muslim ethnic minority.
Zuckerberg responded to the group and promised to employ "dozens" of experts to review Facebook content from Myanmar. In Sri Lanka, the government decided to temporarily block access to Facebook, reportedly to quell a conflict that broke out between Buddhist and Muslim populations.
Government officials in Sri Lanka told Buzzfeed news that they had repeatedly reached out to Facebook asking the company to enforce its rules against using the social media site to incite violence or religious discrimination, but that the company had ignored them.