Many offices have made the transition to open spaces in recent years—less walls, more communal tables. Recent research has found that the transition might have had some unexpected benefits.
Researchers from multiple universities and institutions studied daytime activity and stress levels of people who work in open office settings. Published in Occupational & Environmental Medicine on Monday, the study, which was the first of its kind to analyze these sorts of effects, found that open office settings can encourage both better physical activity and stress levels for people who work in them.
The scientists studied 231 people who work in federal office buildings. Each person was required to wear a monitor that measured their stress and activity, nonstop, for three days and two nights. The participants were required to keep their monitors on even after work so that the scientists were able to look at their levels both inside and outside of the office environment.
Workers who sat in open bench seating arrangements were 32 percent more physically active than those who sat in a private office, and 20 percent more active than participants who sat in cubicles. The workers who were more physically active during the day were also 14 percent less stressed outside of the office.
"This research highlights how office design, driven by office workstation type, could be an important health-promoting factor," Esther Sternberg, research director of the University of Arizona Center for Integrative Medicine and senior author on the study, said in a statement.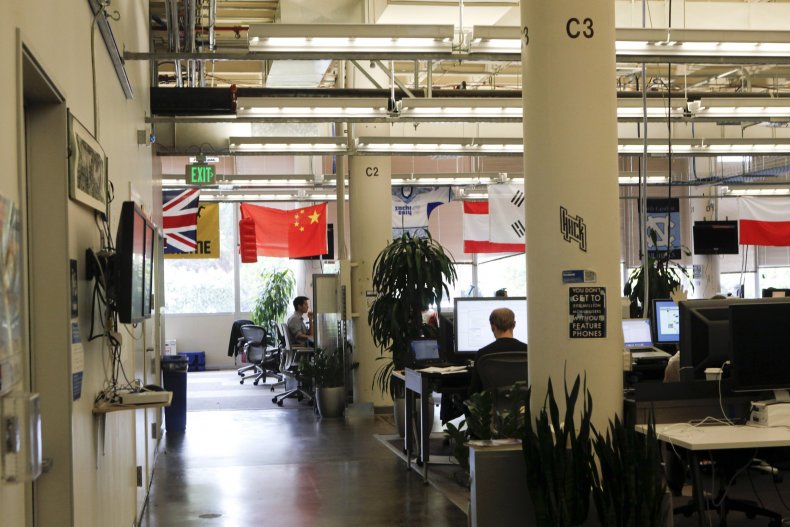 According to the U.S. Centers for Disease Control and Prevention, workers spend an average of 7.6 hours a day in an office and only half of Americans reach recommended levels of physical activity each day. Reaching the recommended levels of physical activity can help prevent type 2 diabetes, cardiovascular disease, and even some cancers.
The U.S. General Services Administration plans to use these findings to inform design practices used to provide over 370 million square feet of office space and house over 1 million federal employees.
Despite these encouraging results, other studies have shown the downsides of open office spaces. A 2017 survey found that 58 percent of high performing employees need more private spaces to solve problems and 62 percent felt their offices were too distracting. In fact, a 2013 study from the University of Sydney found that of their 42,764 respondents, two-thirds felt more people are dissatisfied by open-office workspaces than by enclosed office layouts.