Opening of Salami Museum Offers Spicy Slice of Italian Life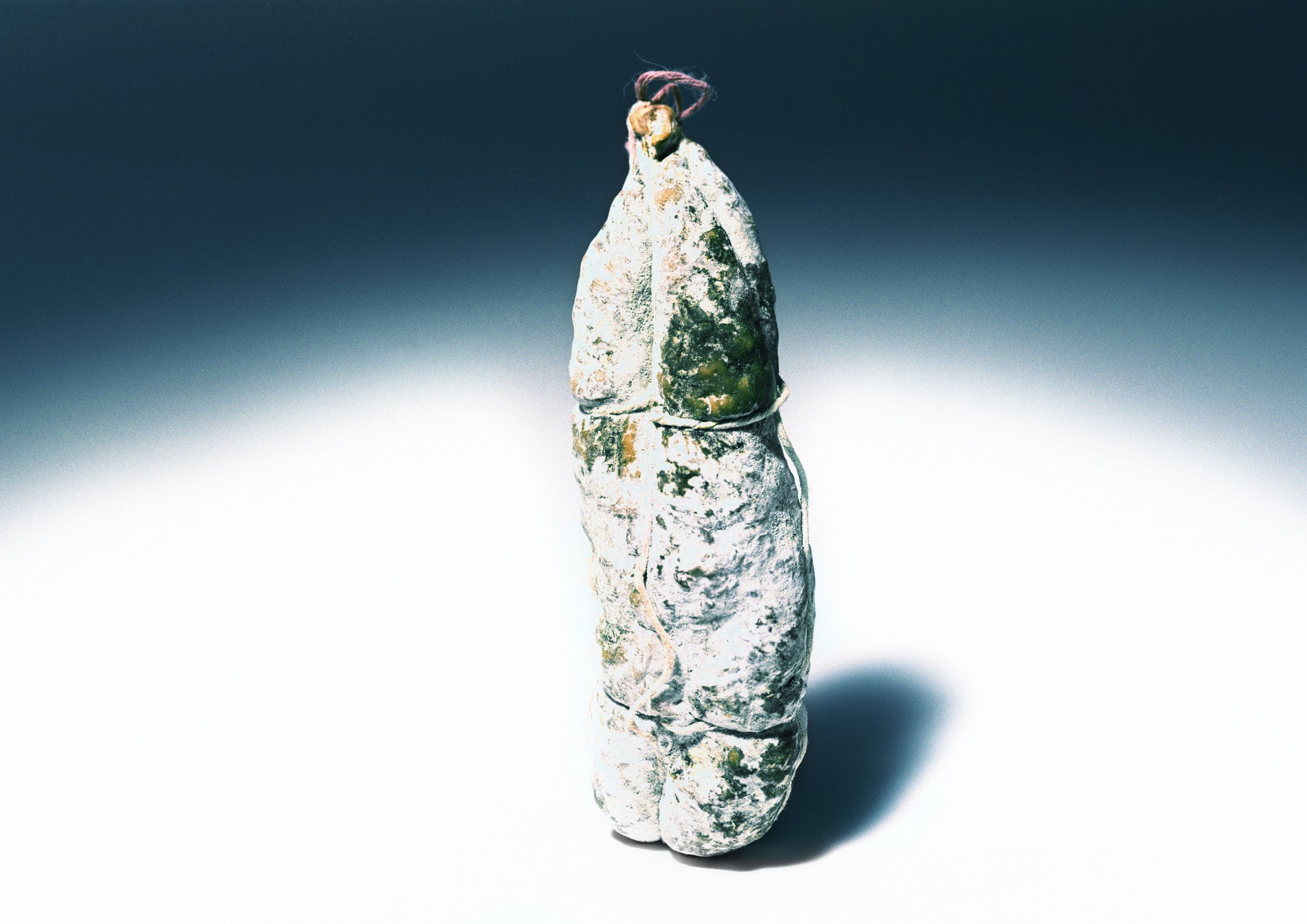 Do you love salami? Ever thought of it as a work of art?
A new museum in central Italy's food valley thinks it is and is out to tell the world.
It has a high-sounding name: MUSA, as in muse of taste, which is short for Museo della Salumeria in Italian and is meant to conjure up memories of top-flight art museums like New York's Metropolitan Museum, the Louvre in Paris and the British Museum in London.
Everyone knows that when it comes to cold cuts, Italians do it better. Pistachio mortadella, Barolo wine salami, black truffle sausages, Parma and San Daniele ham tickle the palates of every true gourmand. And Italy's world-renowned cured meat delicacies can be just as expensive as caviar and champagne.
Today they're not as greasy and fattening as they were 50 years ago, when the typical lunch of an Italian workman was panino mortadella -- a roughly made sandwich of finely-ground pork sausage speckled with tiny cubes of lard.
Thanks to nutritional science and a creative rethink of old recipes, hams, salamis and sausages now rank as tantalising upscale appetizers and refined finger foods.
Add to that Italy's rich cultural heritage and it's not surprising they're being presented as works of art in their own right.
At MUSA, crystal salamis are showcased behind glass cages while surrealist, flowery dishes of sliced ham, finocchiona (peppercorn salami), sirloin and air-cured beef hang on the walls like hunting trophies.
They're the jewels of Italian cuisine. But it's not just the glory of food that the museum celebrates, or the ancient machinery that makes them. The secret technical procedures and craft of salami-making are also explained to the public.
The chilly galleries are laden with strong-scented ham legs. In the multimedia video booths, visitors can discover how mortadella or lonza (pork loin) are made and stored, copy ancient recipes handed down through families, and learn which knife is best to slice which variety of cold meat or sausage.
Set over three floors and 2,000 square feet, the galleries make mouths water, and so the best part of the visit is perhaps the end, when visitors get to sample a range of salami downed, of course, with a glass of crisp Italian wine.
This modern temple to Italian taste can be found in the village of Castelnuovo Rangone, near Modena, in the headquarters of the Villani salami factory, founded in 1886 and run today by the fifth-generation of the Villani family. The plant produces more than 100 different cured meats -- which are exported to 60 countries -- and enjoys annual profits of $92 million.
For Giuseppe Villani, the CEO, the salami museum is a family dream come true. "We have it in our DNA to pass along our heritage and we're planning to expand into something bigger: a salami school for professional chefs who have a passion for cold cuts and want to become ambassadors for excellent Italian food to the rest of the world.
"Our next challenge is to transform the MUSA into a sort of agora, a foodie forum where salami lovers and gourmets can meet to exchange views, experiment with new ingredients and meat combinations, sharpen their production and tasting skills and receive professional training and advice. It will be dedicated to everyone who dreams of making hams and mortadella their career."
Villani has already dubbed his ambitious project the "Salami Academy." "Our academy will welcome not just food experts but ordinary butchers who each day create their own home-made salami and come up with fantastic innovations. These people have great ideas and need to be sponsored", he said.
A number of universities have already contacted MUSA about being part of the venture.
"The art of Italy's cold cuts is the oldest and best loved in the world," he said. "Forget French charcuterie: there's no contest. The quality of our salamis is beyond comparison. Our spearhead meat, for instance, is a flattened salami coming from the Abruzzo region, highly sought after in Germany -- and even in France."
The salami academy's principal mission will be to pursue innovation. "We're like chefs. Creativity is a never-ending experiment," he said. "We strive to make our meats healthier: less fat, less salt, sweeter and more tasty. After all, the consumer today eats for pleasure, not hunger."