Operation Warp Speed Was a Tremendous Success. Let's Build on It | Opinion
One year ago tomorrow, President Trump launched Operation Warp Speed (OWS), a bold scientific initiative that resulted in one of the greatest medical achievements of the modern age. It ranks alongside President Kennedy's Moon Shot in its audacity and is virtually unrivalled in its results. Thanks to OWS, our nation developed three safe, effective and life-saving vaccines at record speed. This incredible feat of science and medicine should be celebrated and our nation should seek to codify it and replicate its success in additional fields of pandemic response.
The successes of OWS are even more remarkable given the sheer number of mistakes made by public health experts during this crisis. Leading figures like Dr. Fauci started the pandemic by telling Americans that masks didn't work, but then they demanded that we wear two of them even while outside. They advocated for protracted lockdowns that resulted in the sharpest economic contraction in American history and opposed every attempt to ameliorate these restrictions. They negligently delayed the return of children to the classroom, even though the clear evidence showed that it was safe to do so.
While I was sounding the alarm early last year, these so-called experts denounced a travel ban on China as racist fear-mongering—yet they now admit it saved thousands of lives. When I questioned the Chinese Communist Party's alibi that the pandemic started in an outdoor food market and pointed out that it was far more likely that the outbreak started in a lab, these experts and the liberal media wrote me off as a conspiracy theorist. They have now been forced to reassess their naïve conclusions, as evidence mounts that the initial outbreak started at the Wuhan Institute of Virology.
The experts were wrong about a lot: the severity of the virus, its origins, its metrics of spread and the proper way to respond to it. But President Trump and Republicans in Congress had the foresight to see the best way forward: rapid, effective vaccine development.
When Operation Warp Speed launched last May, many scoffed at its name. The talking heads on CNN, ABC and MSNBC derided the possibility that a vaccine could be approved on an accelerated timeline. After all, no vaccine in history had been developed in under four years, and many believed that a coronavirus vaccine could take as long as a decade.
In the months that followed, the Trump administration did the impossible and produced not one, not two, but three vaccines at warp speed. The last administration slashed through regulatory red tape, forged historic partnerships with the private sector and harnessed the full power and resources of the federal government.
As a result, Pfizer, Moderna and Johnson & Johnson all proceeded quickly through rigorous clinical trials and produced highly effective and safe vaccines. These astonishing vaccines rank among the best ever approved by the FDA.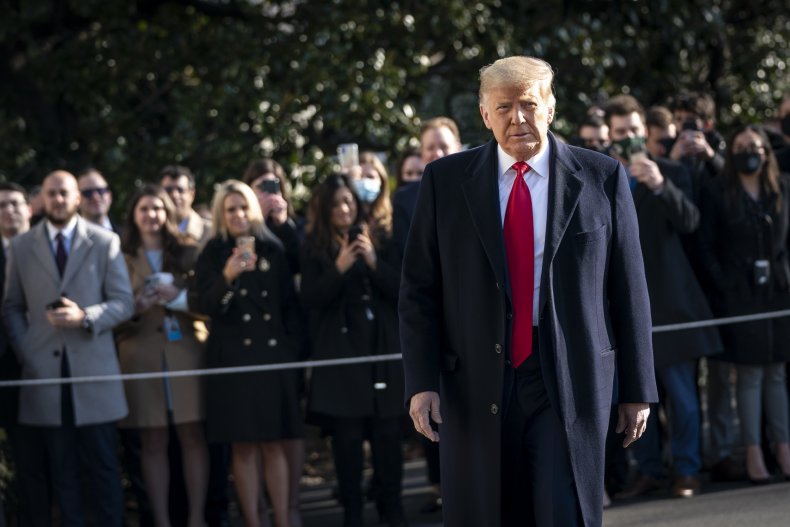 Since distribution of the vaccines began on December 14, daily deaths and daily cases plummeted. By January 15, more than a million vaccine doses were being administered every day—even before President Biden took office. Over 150 million Americans have now received at least one dose of a vaccine. Thanks to OWS, the United States has administered the vaccine faster than any other nation in the world and has fully vaccinated more than twice as many people as the entire European Union combined.
I asked a high-level pharmaceutical executive directly involved in OWS if this program could have happened under a different administration. His answer was unequivocal: "No." The Trump administration was willing to take risks, create new precedents, cut Gordian knots and do whatever necessary to develop safe and effective vaccines in record time. Any other administration would likely have hidden behind bureaucratic delays, relied on doomsday predictions and generally moved at a much slower pace. In all likelihood, we would not have a vaccine today if not for President Trump's leadership in launching OWS.
Rather than supporting this historic effort, President Biden spent time on his campaign undermining confidence in the vaccine approval process and then falsely claimed there was no vaccine distribution plan in place when he took office. And just last week, Biden announced that his administration would commandeer the medical technology behind the vaccines and turn it over to China and other adversaries.
Instead of complaining that he received nothing from an administration that handed him the greatest medical accomplishment in a generation—and turning unrivaled success into unmitigated failure—President Biden should codify OWS and model future efforts based off its effectiveness. Sadly, President Biden has shown no intention of doing so. On the same day that OWS reached the milestone of administering more than 1 million doses per day, the Biden team announced that it would rename this great American initiative because of its association with President Trump. This petty, partisan action epitomizes the current administration's approach to the entire pandemic.
If this administration will not act responsibly, Congress should. I intend to introduce legislation that will help make future vaccine development easier, faster and more efficient. My bill increases clinical trial sites across the country, takes emergency use authorization powers out of the exclusive hands of entrenched bureaucrats and creates an official Office of Operation Warp Speed to ensure that any future pandemic is rapidly stopped in its tracks. It also requires improved protocols for the National Strategic Stockpile and ensures that the stockpile is filled with products that are made right here in America. Our national stockpile should be used to strengthen essential American industries—not to foster greater dependence on China. This will help ensure that we are prepared for the next health crisis and will give OWS a permanent place in the heart of our pandemic responses.
The success of OWS is a testament to America's greatness. On the first anniversary of its creation, we should resolve to build on these accomplishments.
Tom Cotton, a Republican, is the junior U.S. senator from Arkansas.
The views expressed in this article are the writer's own.