Operator of Buffalo Niagara International Upset at Vendor Decision to Ban Chick-fil-A from Airport: Report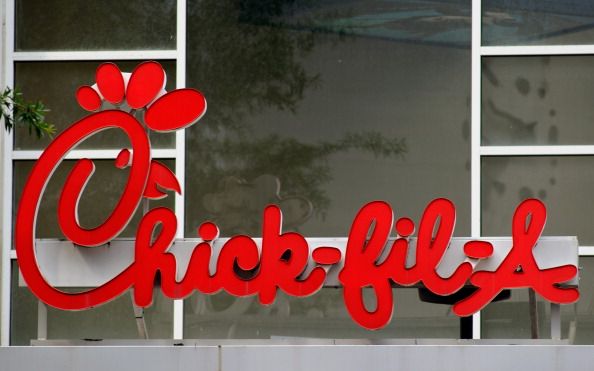 One week after a New York state airport became the second major travel hub this year to ban Chick-fil-A from opening a franchise, the authority that owns and operates that airport is reportedly not thrilled that it was blamed for a decision it did not make.
Plans for a Chick-fil-A location inside Buffalo Niagara International were scuttled last month after a state assemblyman raised concerns about the fast food chain — and its founder — being connected to anti-LGBTQ organizations.
That ban on the chicken chain came shortly after city leaders in San Antonio, Texas, barred Chick-fil-A from opening a franchise at San Antonio International. However, while the airport in Texas is owned and operated by the city, Buffalo Niagara is run by Niagara Frontier Transportation Authority, a state-owned operation.
According to a new report from The Buffalo News, the decision to bar Chick-fil-A from the airport was not made or approved by NFTA. Rather, it was made by a company called Delaware North that has provided concession services to Buffalo Niagara for more than 65 years.
The News obtained a letter sent by NFTA Executive Director Kimberley A. Minkel to other commissioners at the organization.
"I am deeply troubled by [Delaware North's] lack of response and refusal to talk to the media on this issue which places an incredible burden on the NFTA," Minkel wrote, per the News. "I can assure you that the decision not to move forward with Chick-fil-A at Buffalo airport was not made by the NFTA."
The letter described Delaware North's apparent failure to respond to media requests for comment "unacceptable."
This second airport ban was made in an apparent response to concerns raised by New York state legislator Sean Ryan, who learned about Chick-fil-A's impending arrival in the area after NFTA had approved the deal.
"I strongly urge the NFTA to reverse this decision," Ryan wrote in a March 28 tweet. "I don't believe the leadership of the NFTA intends to help spread hate and discrimination, but allowing a corporation like Chick-fil-A to do business at the Buffalo Niagara International Airport will help to fund continued divisive anti-LGBTQ rhetoric. New York is a welcoming state that celebrates diversity."
WKBW-TV in Buffalo reported this weekend that NFTA will meet with Delaware North on Monday to discuss the Chick-fil-A situation. It is not known whether this meeting could result in the chain's airport location being reinstituted. NFTA has not yet responded to a Newsweek email seeking comment.
Buffalo Niagara International is in Erie County, New York. Last week, a legislator in neighboring Niagara County introduced a resolution — to be brought up at the upcoming April 9 county legislature meeting — inviting Chick-fil-A to consider a location there.
"[T]he Legislature of the County of Niagara recognizes that a Chick-Fil-A location in Niagara County would greatly benefit the economy and quality-of-life for its residents," reads the resolution, introduced by Legislator Jesse Gooch.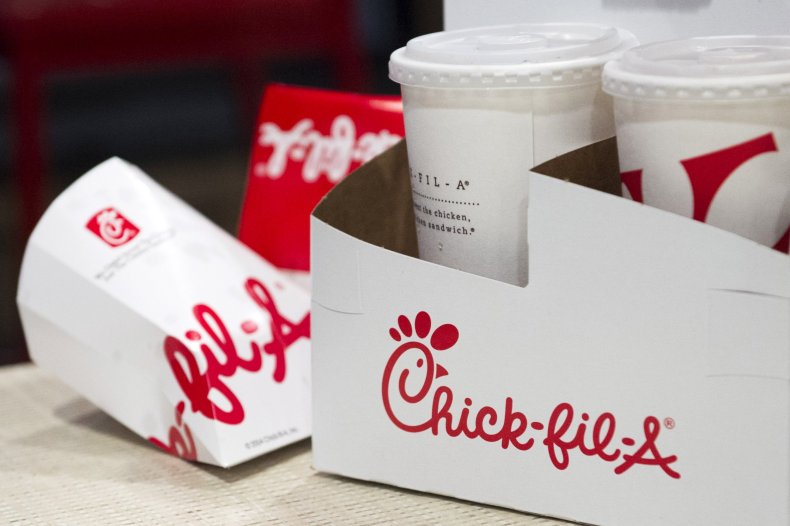 Meanwhile, in Texas, state Attorney General Ken Paxton's office is investigating the possibility that San Antonio city leaders might have broken the law by barring Chick-fil-A from the airport based on the company's previous connection to some groups deemed by human rights advocates as anti-LGBTQ.
Paxton has also called on U.S. Secretary of Transportation Elaine Chao to investigate his allegation that San Antonio ran afoul of federal laws with the ban.
Chick-fil-A's founder, Truett Cathy, and his WinShape Foundation, reportedly provided millions of dollars in support to groups like Focus on the Family that have taken stances against same-sex marriage and adoption by same-sex couples. In 2012, the fast-food company said it was "taking a much closer look" at the organizations it supported.
The chain has repeatedly denied critics' claims that its business is discriminatory.
"Recent coverage about Chick-fil-A continues to drive an inaccurate narrative about our brand," reads a statement to WKBW. "We do not have a political or social agenda or discriminate against any group. More than 145,000 people from different backgrounds and beliefs represent the Chick-fil-A brand. We embrace all people, regardless of religion, race, gender, ethnicity, sexual orientation or gender identity."