The Opiate Epidemic Isn't Just America's Problem: How One Small European Country Got Hooked on Cocaine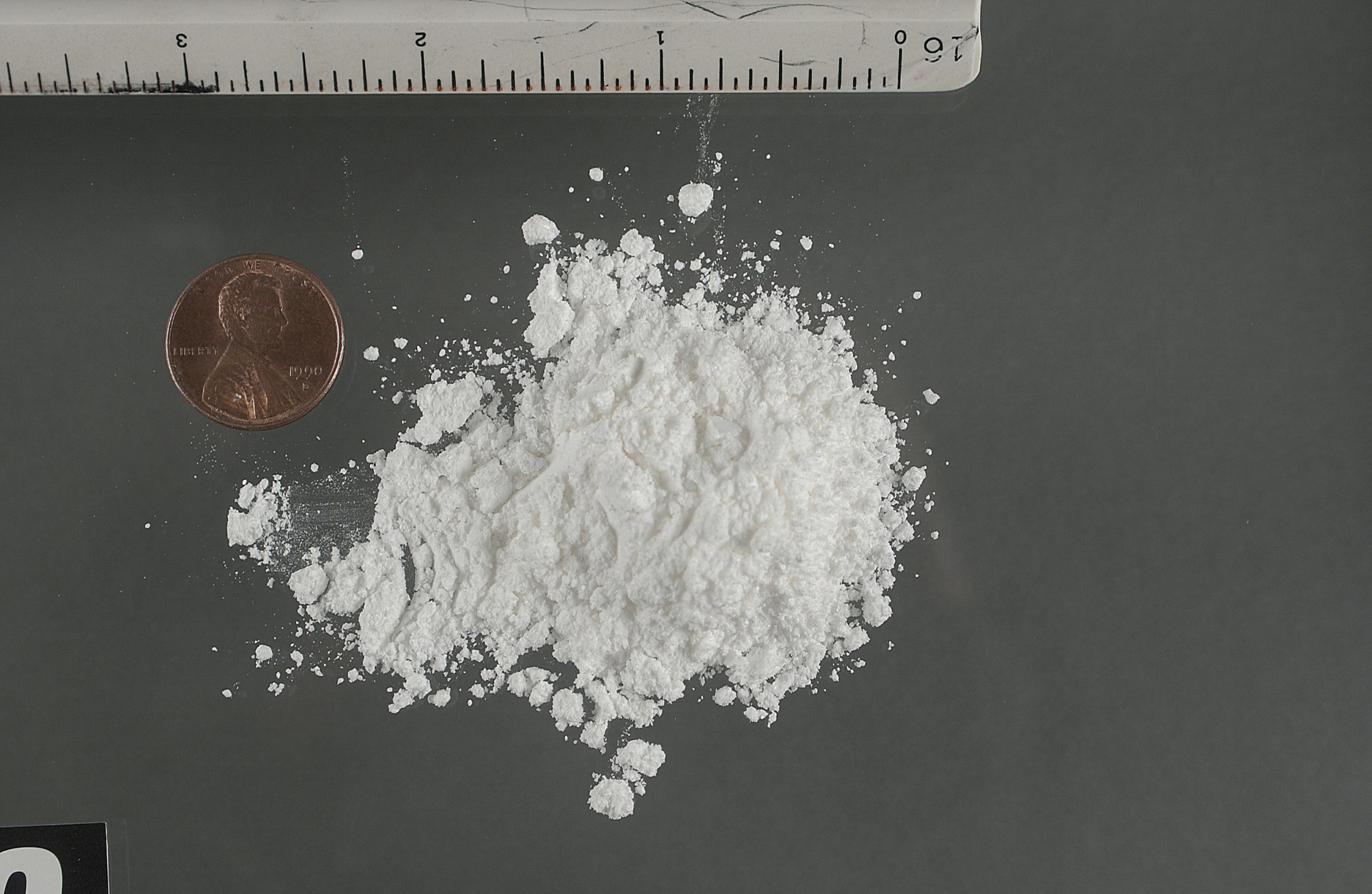 Albania's Prime Minister Edi Rama is famed for his raffish dress sense, unconventional use of sneakers and previous incarnation as a professional basketball player. When elected in 2013—on a hard-line anti-corruption ticket, with a mandate to fight organized crime—he blazed to prominence with the biggest drug seizure in Albania's history. Rama ordered raids on Lazarat—a secluded village in Albania's south, famed for industrial scale cannabis cultivation. Like others in its periphery, Lazarat had become a proverbial "no go" zone for officials—which is perhaps why 800 special police officers were dispatched. The violent show-down which unfolded had more visual gravitas than a high-budget Hollywood action movie. Farmers were not just packing pistols—but machine guns, explosives and rocket propelled grenades. Law enforcement emerged with 71 tonnes of marijuana. Rama cemented his image as a genuine threat to organized crime. Confiscated cannabis smouldered in fragrant heaps for days—shrouding the mountains in a true purple haze.
Four years later, Lazarat's smoke has truly cleared—but, with retrospect, it's difficult to view this early victory as anything more than a public relations campaign. Albania's problem with narcotics is not only further entrenched but a cause for trans-national dismay. Small victories against cannabis traffickers have been overshadowed by the arrival of far harder narcotics like cocaine and heroin. Albania is not only the highest per-capita cocaine user in the world, but a significant European exporter. Cultivation of plants has become a considerably less lucrative endeavor for large criminal organizations, when hard drugs have a street value which is approximately 1000% higher than that of marijuana. This small country on the EU's periphery is now causing diplomats considerable concern—chiefly because the value and volume of drugs trafficked has led Albanian criminal organizations to establish a particularly brutal presence within the European Union itself.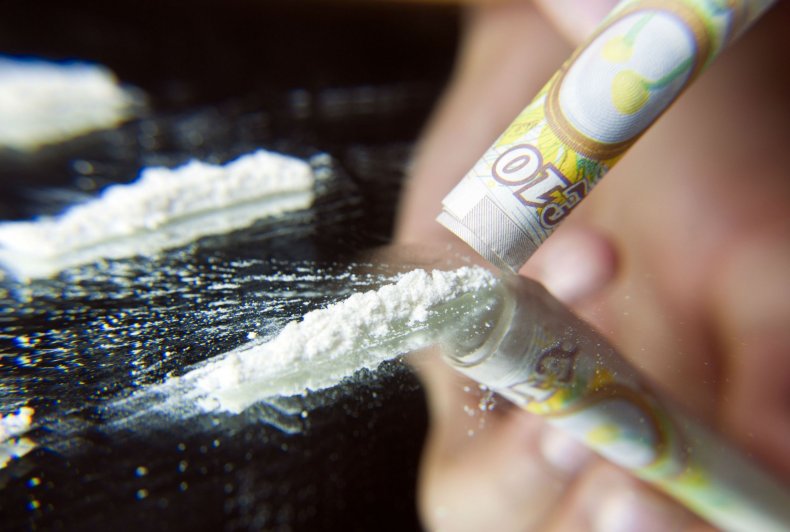 As the United States' State Department observes in its 2017 International Narcotics Control Strategy Report, "Albania produces and exports significant amounts of marijuana, primarily for European use, and is a transit country for Afghan heroin and cocaine." Europol concur. The agency's 2017 Serious and Organized Crime Threat Assessment identifies Albania as not only the most important country for the cultivation of cannabis in Europe—but, unsurprisingly, "...the main source of herbal cannabis trafficked to the EU." The most illustrative statistics are supplied by Italy. By their approximation, 219,000 hectares of land were used to produce cannabis in 2016—with approximately 754,000 plants identified.
Albania's Ministry of Agriculture, Rural Development and Water Administration estimates that the country has just 566,000 hectares of farmland in commercial use. By dent of a basic mathematical deduction, it's possible to demonstrate that the equivalent of 38.16% of the nation's entire agricultural land volume is used to grow marijuana. Hard drugs are far harder to value—largely because data is still scarce, and the problem less widely acknowledged. But in a country with historically low domestic drug use—and a particular aversion to hard narcotics—the fact that Albania became the world's highest per-capita cocaine consumer in 2016-17 infers a striking change.
These statistics are not indicative of the war on drugs which Edi Rama promised. Progress on cannabis is underwhelming. The rapid growth of cocaine use is a national disgrace.
Lulzim Basha, who is a Dutch-educated lawyer and the leader of the Democratic Party of Albania—the country's opposition—came under heavy media scrutiny for his focus on cannabis during his 2017 parliamentary campaign. If anything, Mr. Basha has been vindicated by recent events. But, when speaking during an interview in his office in Tirana, Mr. Basha showed no happiness about the proven truth within his campaign message. Instead, he expressed profound sadness for his country's descent into criminal disarray. "So many drugs have been cultivated, [that] they now lie in tunnels, storage units and warehouses," Mr. Basha said. "It is from these locations that the drugs are trafficked to Italy and other European countries. "This is an extremely significant problem for our European partners to coordinate—which only distances Albania from Europe, when we've undertaken so many other initiatives in order to improve ties and harmonize legislation."
As Mr. Basha adds—and as at least 3 reports on organized crime within the EU corroborate—drugs are so profitable, that criminal groups are setting up shop in "new" markets such as The Netherlands. With no concerted interest in breaking criminal structures, networks used to smuggle cannabis have been re-purposed to deal in harder drugs. "With billions of Euros made through the cultivation of cannabis, Albanian organized crime has used the same routes, the same infrastructure and the same ties to [Albanian] politics in order to acquire the market to traffic both cocaine and heroin within Europe. Albanian criminals now control the distribution of these drugs—and this reflects extremely poorly on our national identity. It suggests that our government lacks any commitment to intervene in a problem that's directly affecting our regional allies and friends."
The events which Mr. Basha fears are already unfolding. The United States Ambassador to Albania, Donald Lu was particularly forthright. "There is no such thing as a free lunch," Ambassador Lu said, in a recent speech. "If America and EU countries are going to devote our resources and our credibility to this war against organized crime, we expect results." Lu was referring to the arrest of higher echelons of Albania's criminal class—who practically seem immune to prosecution. Tension took a remarkable turn in recent weeks, when Edi Rama's former Interior Minister and acting Parliamentary Deputy, Saimir Tahiri, appears to be heard mentioned on a wire-tapped call intercepted by Italian police.
During the conversation, Mr. Tahiri's second cousin—a convicted drug trafficker—appears to suggest that €30,000 EUR must be kept aside for "Saimir." For the avoidance of doubt, Mr. Tahiri has not been convicted of any crime—and sought to defend his innocence vigorously during a TV prime-time tell-all with recently dismissed talk show host Sokol Balla. Several days later, the discovery of €854,000 EUR in cash—again, allegedly belonging to Mr. Tahiri—did not improve viewer confidence. At the time of writing Mr. Tahiri is in Germany—with ambiguity surrounding his immunity from prosecution allowing him to leave the country.
The rage across society for a perceived impunity amongst the wealthy and powerful is so acute, because it directly juxtaposes with the unsparing sentences which ordinary Albanians face for possessing even a small quantity of cannabis. As in any multi-billion dollar industry thousands are employed—whether packing, transporting or preparing narcotics. Those at the lowest level of the corporate hierarchy make up the overwhelming majority of the cases convicted—but act through genuine desperation. Few make more than €400.00 EUR per month—little more than the average national wage. It's difficult to argue greed when the consequences can amount to 5 years in prison, but absolutely accurate to state that there is no other employment. Albanians' desire to emigrate are surpassed globally by only Haiti and Sierra Leone—as is evidenced by the vast exodus of migrants to the European Union.
Rudina Hajdari who is a U.S. educated political scientist and member of the Albanian Government's Foreign Affairs Committee—is a particularly incisive commentator on the human, economic and environmental impact of Albania's reliance on narcotic cultivation and trafficking. As Ms. Hajdari notes, very few act with any desire to commit crime, and many have clear moral objections—but recession and poverty have left all with impossible decisions. Ms. Hajdari described the government's failure as not solely drugs policy, but the dual absence of economic stimulus—which manifests itself as a true human tragedy.
"At municipal level, a small number of individuals involved in the cultivation and trafficking of drugs will often possess sufficient liquid currency to influence officials at every level of society," Ms. Hajdari said during an interview in Tirana. "Albania already has significant problems with informality and corruption—[we] fell 7 places in the World Bank's 2017 Ease of Doing Business Report. As Lulzim Basha has repeatedly highlighted, this is not just a domestic policy problem. This is neither simple bad drugs legislation nor economic mismanagement. We're now a hindrance to serious long-term allies such as the United States—which is truly tragic, when we possess the resources and capability to thrive legally…we have to give voters an identity which allows them a proud place within Europe, and we cannot risk hurting this young population's national pride."
If Lulzim Basha showed the grit and tenacity to criticise the government's unwillingness to address the problem of narcotics seriously during his 2017 election campaign, then Ms. Hajdari best framed the country's anger with government inertia, when she addressed parliament on Thursday the 9th of November—shortly after allegations surfaced against Saimir Tahiri. Posing a question which was both searching and stark, Ms. Hajdari directly asked "What have our politicians become?"
Some in the European community have expressed serious concerns about the integrity of Albania's political class. Others—such as the United States—have made direct accusations of ties to criminality. Albanians themselves—who are worst affected by political inertia—routinely accuse their country's politicians of corruption, complicity and abuse of power. Irrespective of the definition applied, Mr. Rama cannot be termed a leader—when his tenure as Prime Minister has seen a drugs problem morph into a national pandemic, which will permanently affect his country's international standing and path to EU accession. No leader would so adversely affect the lives of their electorate. Unless action is taken immediately, Mr. Rama's political legacy will be that of a man unable to implement the difficult policies and solutions by which a real leader is defined.
Vincent Triest is a Dutch-Albanian journalist. Mr. Triest is Group Managing Editor of Balkan Media Group. Follow Vincent @VincentTriest
Will Nicoll is a British editor and journalist. His company NBE Media publishes in-depth English language analysis of the Balkans, Russa and Eurasia. Mr. Nicoll is CEO of Balkan Media Group. Follow Will @williampnicoll