Opinion: Le'Veon Bell Doesn't Owe the Steelers Anything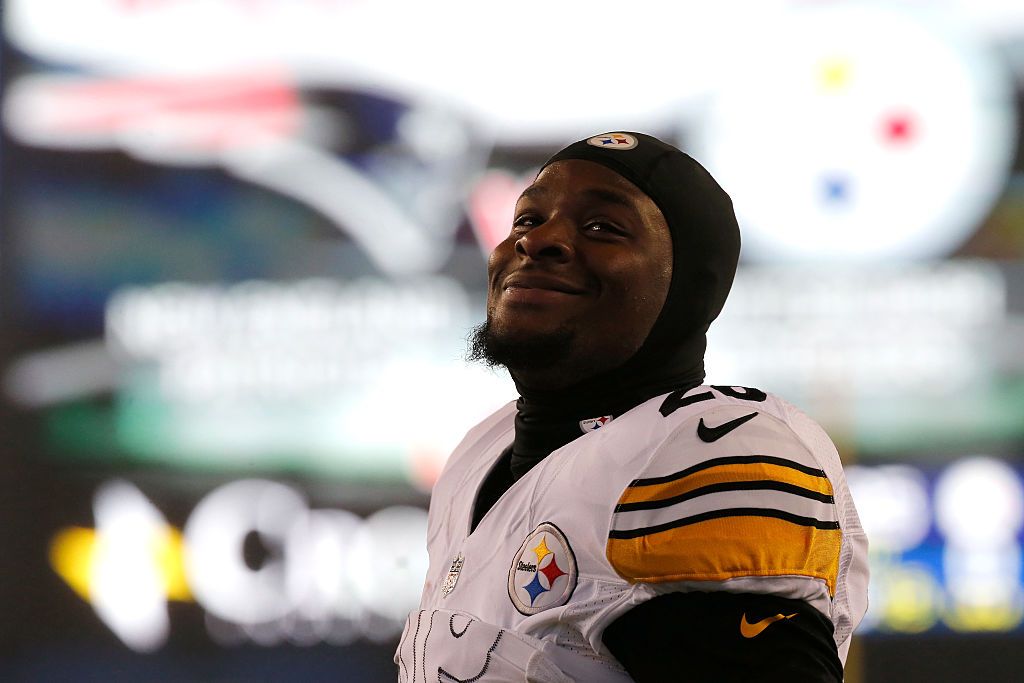 It's official. Le'Veon Bell won't be playing during the 2018 NFL season.
The former Pro Bowl running back didn't sign his franchise tender with the Pittsburgh Steelers before Tuesday's 4 p.m. EST deadline as stipulated by the league's collective bargaining agreement, deciding to forego the $14.45 million he would have made under the tag.
Bell will now be unable to return for the Steelers' final seven games as part of the collective bargaining agreement.
"I want to confirm that Le'Veon Bell did not sign his franchise tender today and, as a result, he will not be eligible to play football during the 2018 season," Steelers general manager Kevin Colbert said in an official statement on Tuesday.
Many debated whether this was the right move for the 26-year-old throughout his holdout. Regardless, the former Pro Bowler didn't owe the Steelers organization anything and was justified in staying true to his demands.
Bell is at the point of his career where he's still one of the league's best players at a position with a short shelf life. At 26, his next long-term contract will likely be his last and he needs to look out for himself, not give his team a discount.
Running backs usually plateau once they reach 30, so Bell has maybe 4-6 years left of playing at an elite level. From a business sense, it would make sense to secure a big pay day through that span.
Bell was reportedly offered a five-year, $70 million contract this past Summer, which would have made him the highest-paid player at his position. However, he believed that he shouldn't be pigeon-holed into strictly a running back market given his productivity as both a rusher and pass-catching back.
Quarterback Ben Roethlisberger is currently signed to an $87,400,000 contract. Wide Receiver Antonio Brown agreed to a $68 million extension this past offseason. Bell apparently believed that his all-purpose production should've been valued higher than both deals, or at least equal to Roethlisberger's.
The Steelers seemed to disagree and therefore the holdout took place.
Many assumed Bell -- like many others -- would eventually give into the team's demands in order to avoid missing an entire season. Of course, that never happened and he has instead avoided having an additional 300-plus rushing attempts and 100-plus receiving targets to wear him down heading into free agency.
That's the key point, regardless of whether Bell returned to the Steelers or continued his holdout he would eventually be eligible for free agency next offseason. Pittsburgh won't be able to argue that he now has an additional year on his contract because he missed the 2018 season per league rules.
Sure, there may be some teams that could label him as "selfish" because of his holdout, but there's bound to be others that will offer a big payday. There was no reason for Bell to cave to Pittsburgh's demands given that there will still be a market for him in 2019.
But in the Steelers' defense, they didn't have to cave either. Pittsburgh apparently has a talented replacement in James Conner who has exceled in Bell's absence. That gave the organization leverage not to give into the former Pro Bowler's demands out of desperation.
Hence why one of the league's best players will miss the entire NFL season. At the end of the day, professional football is a job and Bell believed that he wasn't being compensated for his work so he held out.
Any fan who disagrees with his decision should imagine themselves in a similar situation. If you believe you're the best at your job and have reached a financial ceiling, you are going to mull different career options.
The difference is that Bell is a public figure and all of his decisions are going to be debated by fans, media members and everyone in between. But there's nothing wrong with his decision, especially if teams eventually call for his services next offseason.
Opinion: Le'Veon Bell Doesn't Owe the Steelers Anything | Sports