Opinion: Transferring Responsibility and Shame From Rape Victims to Rapists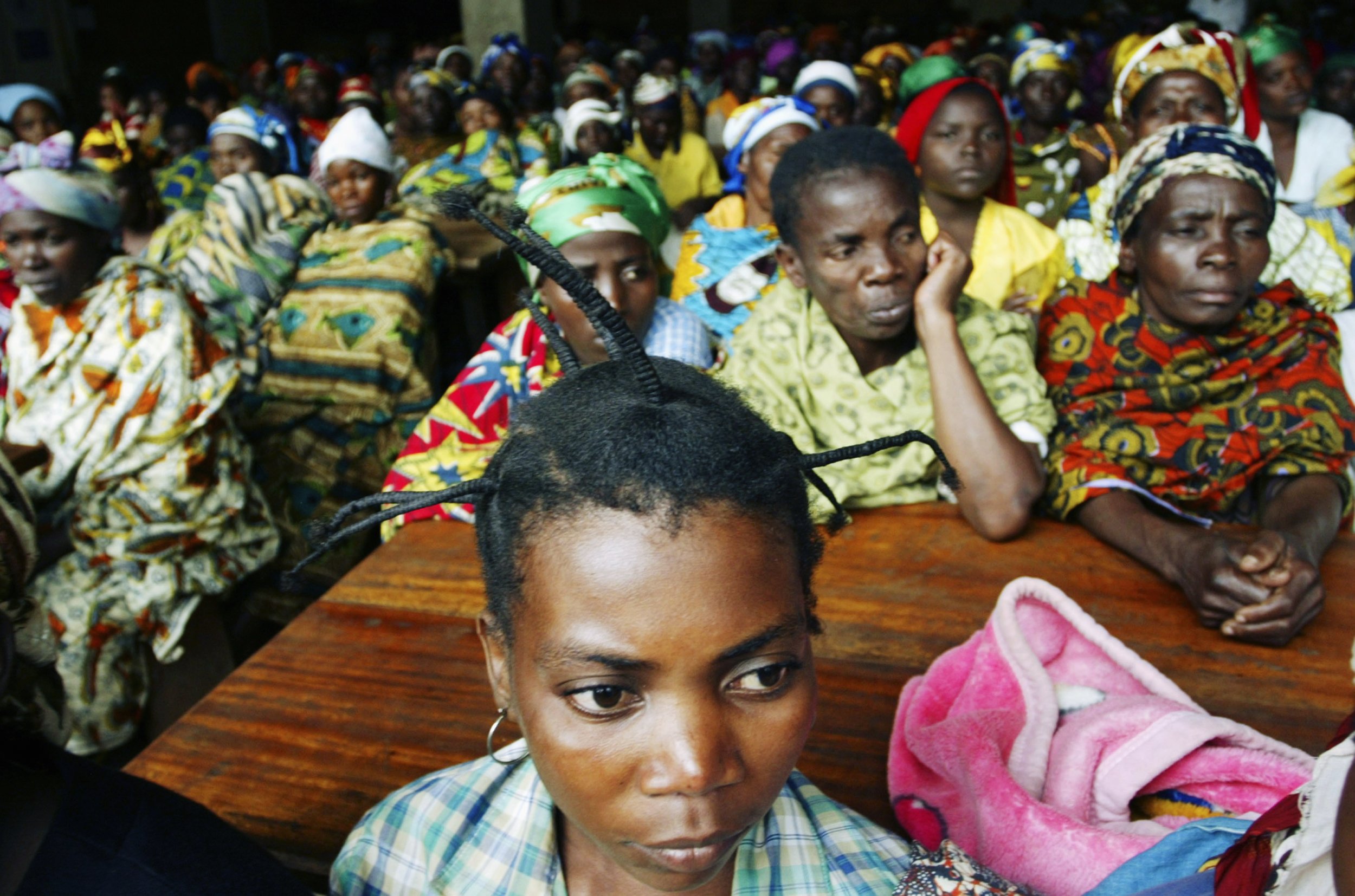 Women and girls in the Democratic Republic of the Congo live in constant fear.
Rape surrounds the women of Congo. A generation of Congolese women has survived the threat of rape as a weapon of war. They face the distinct reality that rape, and the attendant medical, psychosocial and communal stigmatization consequences, may be a part of their future. According to the best estimates available, more than 1,100 women and girls are raped each day. Rape is not just destroying the bodies of our women and girls; it is tearing apart the very fabric of our communities, destroying relationships between parents and their children, husbands and wives, brothers and sisters.
Analysis of what has befallen Congo often focuses, necessarily, on the girls and women who survive. In Bukavu, those who arrive at Panzi Hospital's doors with brutal injuries are often fighting for their lives. The children are orphaned on our doorsteps after their mothers die as a result of barbaric injuries inflicted on them by criminals, rebels, warlords and opportunists. There is a critical missing piece in this analysis: Boys and men are also deeply wounded, as are families, as long as sexual violence is weaponized. The government provides little to no trusted security.
Rape as a weapon of control, of war, is not something women alone can prevent. No amount of dressing modestly, staying home or walking in groups will protect the women of Congo. Rape in Congo is not about our women, who have proved time and again they are strong, resilient forces of change for our country. Rape is about the men. It is about power, greed, malice, desperation and fury. It is about stripping our country of a healthy, stable future.
Still, the women stand up. They are strong.
At Panzi Hospital, I have treated more than 19,000 women and girls whose bodies, lives and communities were brutalized by rape. Surviving rape requires an indomitable will to live. The care we provide recognizes each woman's and girl's holistic needs by offering psychosocial services, vocational training, transitional housing and legal aid.
Without the men of Congo also working to end the scourge of sexual violence, even our holistic model of healing will never be enough. Ten new cases will still come to our doors every day. Rape as a weapon of war is a red line no human being, and no state actor, should cross, whether on the campuses of Western universities or here in Congo. It is time to value each other and our lives.
The absence of national leadership within Congo, as well as international governmental and judicial support, to hold perpetrators accountable for their crimes cannot stand.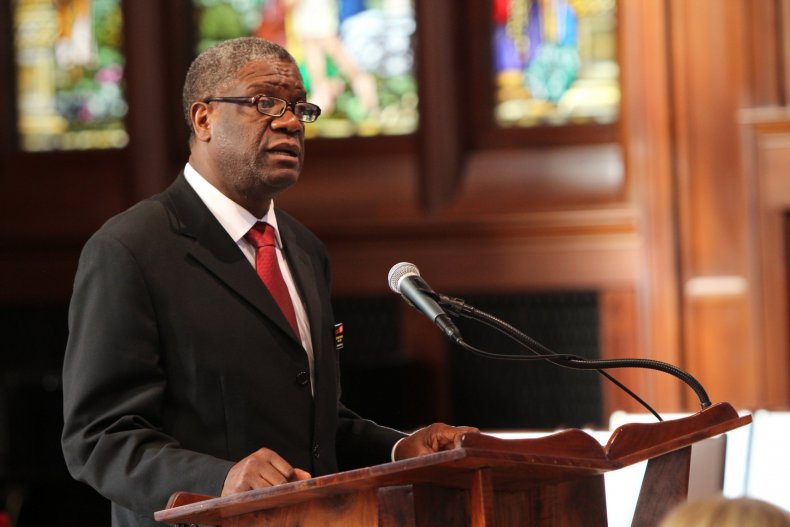 The fear and stigma survivors face stains the reputation of Congolese men too, and the responsibility and shame heaped on women must necessarily transfer to the men who perpetrate this crime. We must stand together and say, to our families and friends, communities and to the whole of our nation, that rape is an evil act. It is a taboo, and any man who commits this crime has crossed a crimson red line.
In the town of Mwenga, our Badilika program, which works to build the strength and capacity of civil society organizations to address sexual violence, is building success stories every day. Rape there is perceived as a crime on par with incest. A crime, once committed, puts the responsibility, exclusion and stigma squarely on the shoulders of the perpetrator.
Today I have the profound honor of accepting the Sakharov Prize for Freedom of Thought from the European Parliament. This prize is a powerful signal, telling the women of Congo they have not been abandoned. Let it also signal to perpetrators that rapists will be held accountable and responsible. Justice is more than words on a page. It is a solemn vow we must make to each other. To be thoughtful, protective and solid.
I am a doctor. The Hippocratic oath binds me to do no harm. I am a man, and my conscience binds me to the same.
Dr. Denis Mukwege is founder and medical director of the Panzi Hospital and Foundation. He is a Congolese gynecologist who has treated more than 19,000 rape survivors and fistula patients in Congo. He is the 2014 Sakharov Prize for Freedom of Thought laureate, which is designated by the European Parliament.