Opinion: Why China is On the March in Africa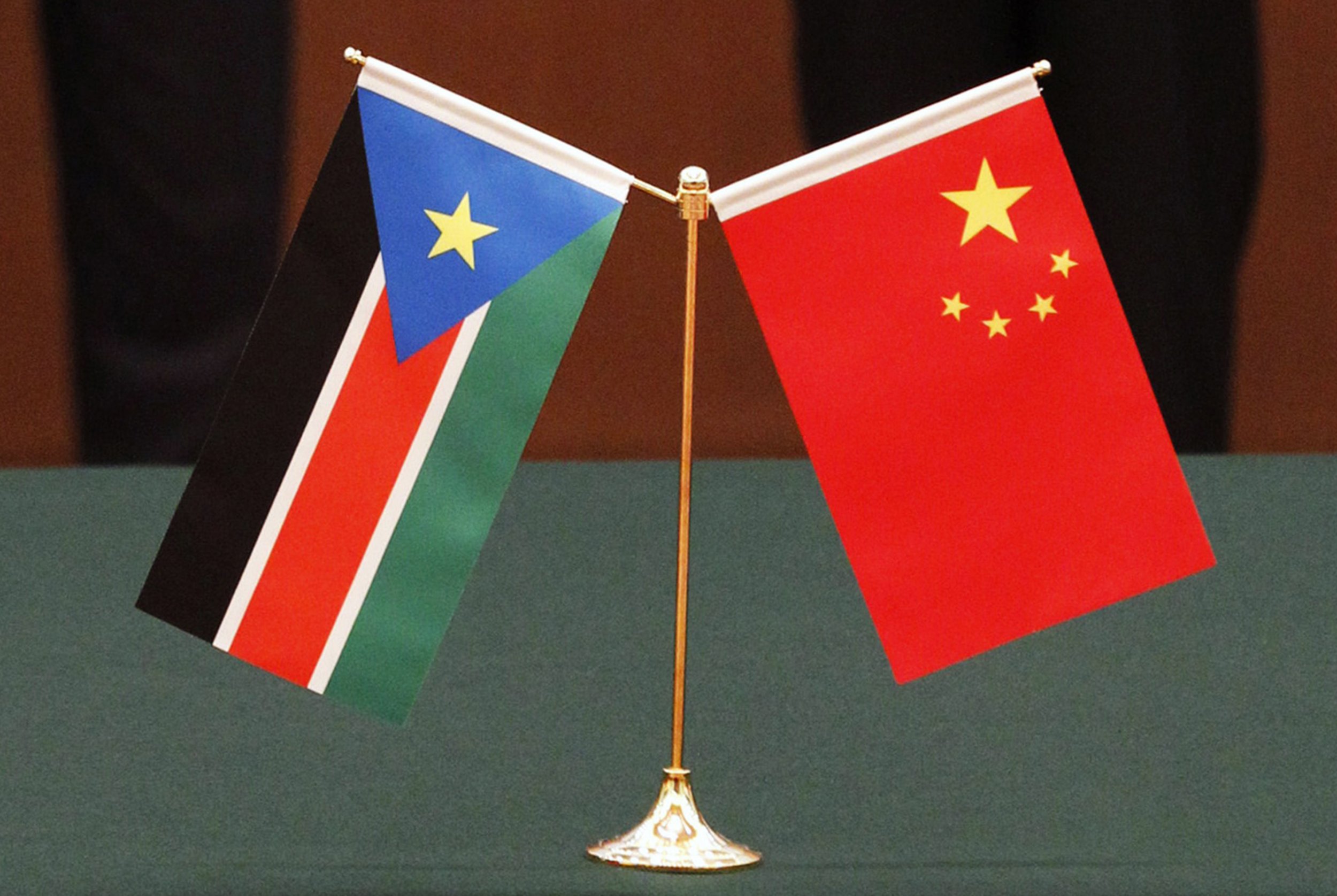 China announced in September that it would send a battalion of seven-hundred infantry soldiers to reinforce the United Nations Mission in South Sudan (UNMISS), a heretofore unprecedented move that triples its troop contribution. It is suspected by commentators, such as Colum Lynch at Foreign Policy, that this commitment was made to shield the oil industry—which both UNMISS and the Chinese Foreign Ministry have denied.
The increased international profile of Chinese national oil companies (NOCs) and other commercial interests, especially in Africa, has raised questions about whether China's long-standing principle of non-interference will hold in the future.
Oil imports have steadily grown to meet increasing domestic energy demands—the U.S. Energy Information Association reported that China surpassed the United States as the world's largest net oil importer for the first time last year. As a result, Chinese NOCs have become international players in over forty countries since venturing abroad two decades ago.
Some observers have criticized these NOCs as mere agents of the central government seeking to aggressively expand power and influence. However, the International Energy Agency found that NOCs actually possess a substantial degree of independence and discretion in their investment policies and operations and concluded that they mainly base their decisions about equity oil marketing on commercial matters rather than political meddling.
Chinese NOCs have accepted risk by pursuing oil in politically unstable countries, such as Iran, Nigeria, Sudan, South Sudan, and Venezuela, because established markets are dominated by Western oil majors. For example, China invested heavily in Libya, but events outside Beijing's control during the 2012 revolution resulted in massive damage to Chinese assets—totaling$20 billion.
China was forced to hastily reassign the warship Xuzhou from an international anti-piracy mission in the Gulf of Aden to evacuate 35,860 Chinese workers who were stranded in Libya—resulting in a successful but uncoordinated mission.
Similarly, Chinese energy firms and workers have long faced high degrees of risk while operating in other developing countries like Ethiopia, Angola, and Cameroon, where Boko Haram was suspected of kidnapping ten Chinese nationals. Of the one million Chinese citizens working abroad—up from 114,000 in 2007—workers in Sudan and South Sudan in particular have been targeted for kidnappings in recent years. As more Chinese go abroad to visit and work, overseas citizen protection will continue to pose a challenge for the Chinese government.
In South Sudan, China's interests are primarily in the oil industry. Chinese, Malaysian and Indian oil companies dominate South Sudan's oil sector and China National Petroleum Company alone controls a 40 percent stake in the consortium. Although South Sudan accounted for 5 percent of China's total crude imports before fighting escalated in December 2013, output has since plummeted by one-third and is now at around 160,000 barrels/day.
Stemming from poor governance and corruption, tensions with Khartoum and political competition, colored by sectarian strife over oil rents, much violence has been centralized in oil-producing areas. China has diplomatically cooperated with the Western countries—Norway, the United Kingdom and the United States—to restore stability as an "honest broker" since the conflict's outbreak.
However, the country is facing the possibility of civil war, which would add to the ten thousand people who have died, one million who are displaced and many more who face protracted humanitarian crisis and even famine as the fighting season begins again this winter.
The United States, which was critical in helping South Sudan achieve independence, has seemingly been less effective in bargaining with the belligerent sides than China, which has worked diligently with the international, regional and local actors to reach a political solution. Skepticism has been levied on China for apparently wanting to protect its oil investments in the country, yet oil production is the major driver of Sudan's economy, providing 98 percent of fiscal revenue in 2011.
The West and China have recently achieved a "rare" political consensus to work closely together to resolve the conflict in South Sudan through multilateral means, and China's increased involvement in South Sudan should thus be understood in the broader context of its emergence as a global actor willing to protect its interests—signifying a gradual shift and foreshadowing things to come.
Whether China's peacekeeping deployment in South Sudan is motivated by NOCs or central government guidance may not matter—seven-hundred troops have already been committed. Yan Xuetong, dean of Tsinghua University's Institute of Modern International Relations, speculated after Libya that China should shoulder more international responsibility, writing, "the Chinese government learned that international responsibility is mainly defined by political responses to international crises, especially security issues."
China is becoming a great power and as its interests and companies expand overseas will continue to exert its foreign policy in issues that it once considered off-limits. President Xi Jinping stated in a recent major foreign affairs speech to Communist Party officials: "Our biggest opportunity lies in China's steady development and the growth in its strength. [W]e should be mindful of various risks and challenges and skillfully defuse potential crises and turn them into opportunities for China's development. …We should conduct diplomacy with a salient Chinese feature and a Chinese vision."
China's deployment in South Sudan is another milestone in its path toward greater global engagement that can hopefully offer stability to the global order.
Sean J. Li is an intern in the Center for Preventive Action at the Council on Foreign Relations.
This article first appeared on the Council on Foreign Relations website.