'Children Will Die' From Opioid Crisis Policies, Indiana's Ex-Child Services Head Says in Resignation Letter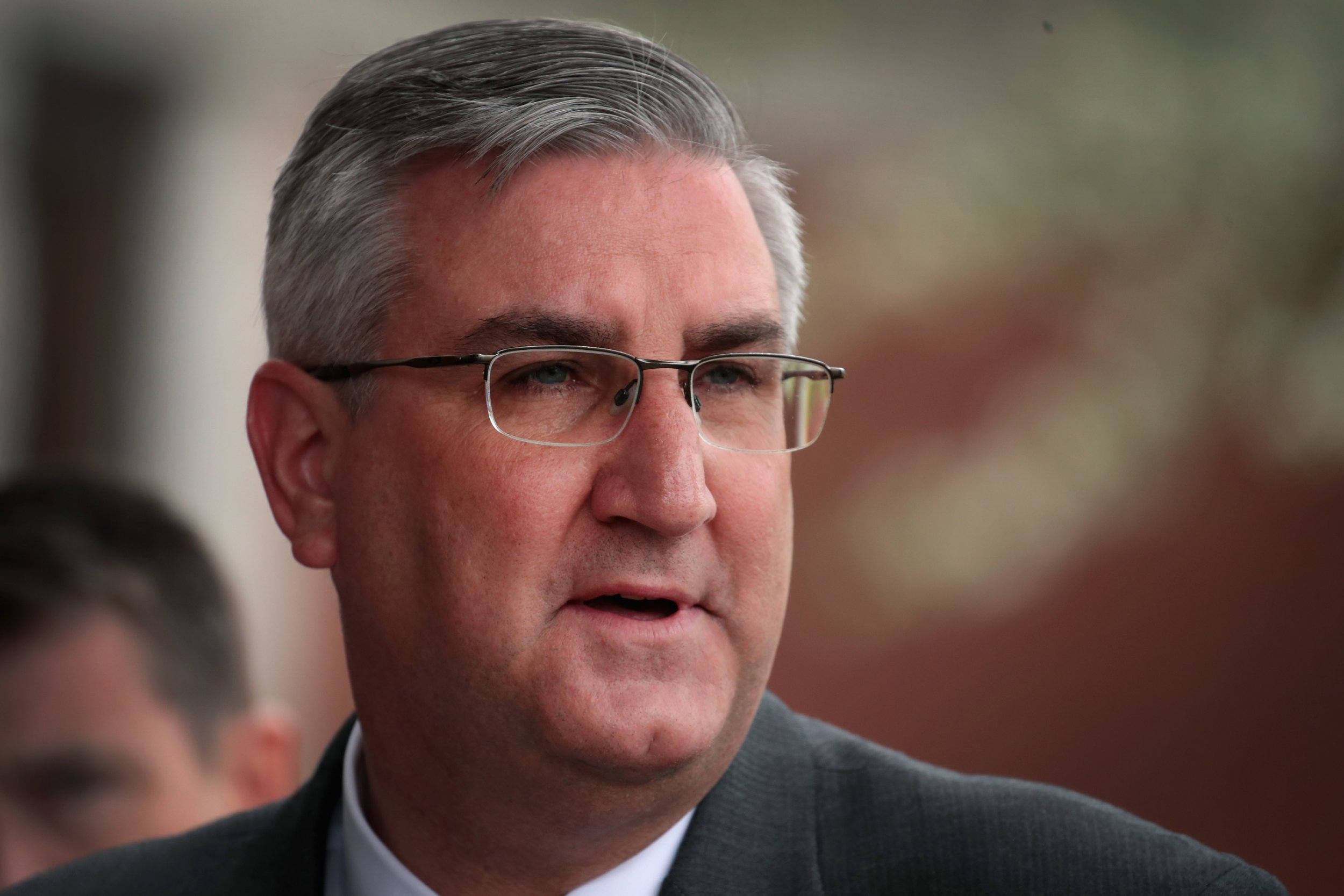 "Lives will be lost and families ruined" because of Indiana Governor Eric Holcomb's policy decisions in combatting the opioid crisis, the former head of the state's Department of Child Services (DCS) wrote in her resignation letter.
"I choose to resign, rather than be complicit in decreasing the safety, permanency and well-being of children who have nowhere else to turn," Mary Beth Bonaventura wrote in the scathing letter, according to The Indianapolis Star.
Bonaventura was appointed to head the DCS by then-Indiana Governor Mike Pence in 2013. In her Dec. 12 resignation letter to Holcomb's office, she said that policies supported by the office are "bent on slashing our budget in ways that all but ensure children will die.
"I feel I am unable to protect children because of the position taken by your staff to cut funding and services to children in the midst of the opioid crisis," Bonaventura wrote in the letter.
Holcomb has acknowledged the effect of Indiana's opioid crisis on children. "The stories are gut-wrenching: babies born addicted to drugs; high school athletes who get hooked on the pills they're prescribed for sports injuries... they come from all walks of life, and they are dying," Holcomb wrote in The Indianapolis Star in September.
Bonaventura told Indianapolis's RTV6 she was concerned about the opioid crisis driving up the number of children entering the Indiana child welfare system. Across the United States, the opioid epidemic has lead to an increase in the number of children entering foster homes.
Bonaventura wrote that her authority has been undermined by DCS Chief of Staff Eric Miller, who was put in the position by the governor's office but had no prior experience with child welfare. Holcomb responded to the resignation letter by saying that the DCS budget is being increased to about $450 million to support child services.
"Her relentless passion for child advocacy will serve Hoosier families and children well for years to come," Governor-elect Holcomb said upon reappointing Bonaventura last year.
The governor reaffirmed his belief in Bonaventura's commitment to children and told The Indianapolis Star on Monday that his office has begun the search for her replacement. Bonventura's resignation will be effective on December 27.