Painkiller marketing aimed at physicians has been linked to higher numbers of overdoses in a study investigating the causes of the opioid crisis gripping the U.S.
Between August 2013 and December 2015, pharmaceutical companies spent $39.7 million on materials aimed at more than 67,507 physicians across 2,208 U.S. counties, the authors of the study published in the journal JAMA Network Open found. That amounted to one in five for family doctors and one in 12 of all physicians being targeted, on average.
Read more: Opioid use quadruples in pregnant americans in just 10 years
The researchers found an association between a rise in opioid marketing in a county and higher rates of prescriptions painkiller deaths one year on.
Of the total deaths caused by opioids in the U.S., prescriptions versions of the drugs—as opposed to illicit substances such as heroin—are involved in 40 percent of cases, the authors stated. These pain medicines are commonly the first of this type of drug which individuals who go on to develop opioid use disorder encounter, the authors said.
The opioid epidemic stemmed from the 1990s, when the number of doctors giving patients such drugs for pain management spiked. Theories as to why this happened vary, and include the role of advertising on doctors. Now, an average of around 130 people in the U.S. die from an opioid overdose each day, according to the Centers for Disease Control and Prevention. And in 2017, the number of deaths related to prescription and illegal opioids rose six fold compared to 1999.
A past study cited by the authors of this latest work found Medicare doctors who had seen opioid adverts were more likely to prescribe the drugs to these patients. In this new study, researchers investigated the links between opioid marketing by drug companies and overdose deaths using national data for the first time. To do so, they took data on over 2,000 counties from three national databases.
The study comes as lawmakers, and pharmaceutical companies themselves, attempt to tackle the crisis. Last January, New Jersey passed a law stating physicians cannot directly enter contracts with pharmaceutical companies costing more than $10,000. A month later, Perdue said it would stop advertising opioid drugs to doctors, Bloomberg reported.
Dr. Scott Hadland, study co-author, pediatrician and researcher at Boston Medical Center's Grayken Center for Addiction, told Newsweek: "We were surprised to learn that what was less important than the total dollar amount of marketing received across counties was the number of times that pharmaceutical companies interacted with doctors."
"Much of our attention has been paid to drug companies making very large payments (sometimes tens or even hundreds of thousands of dollars) to influence prescribing. What our study shows is that the much bigger problem across the country is probably the subtle effect of widespread, low-cost marketing interactions (e.g., meals) that occur repeatedly for many doctors."
However, Hadland argued he doesn't believe doctors intentionally prescribe more opioids after encountering advertising, describing the effects as often "subtle" and "not be discernible" to physicians.
Asked whether marketing is to blame for the rise of opioid use before the period studied in the paper, co-author Dr. Magdalena Cerdá, associate professor of population health and director of the Center for Opioid Epidemiology and Policy at the NYU School of Medicine, told Newsweek: "We were unable to study earlier periods of time because systematic marketing data is only available for August 2013 onwards.
"However, numerous investigations are revealing the ways in which several opioid manufacturers knowingly marketed their products despite a clear risk for addiction and overdose," she said.
Dr. Michael L. Barnett, assistant professor of health policy and management at Harvard T. H. Chan School of Public Health was not involved in the study. He told Newsweek: "what surprised me most was the estimate that 26 percent of the association between marketing and mortality in counties appears attributable to opioid prescribing rates – this is very concerning for the potential role of increasing prescribing from marketing."
However, he pointed out the study was limited because it doesn't establish causation.
Barnett advised patients who are concerned by the influence marketers may have on their physician to ask for a justification for new medications based on peer-reviewed literature or independent expert guidelines.
"Like everything in healthcare, discussing pros and cons and why could reduce the chance that someone writes a prescription because there's a mouse pad with the drug name on it in their office," he said.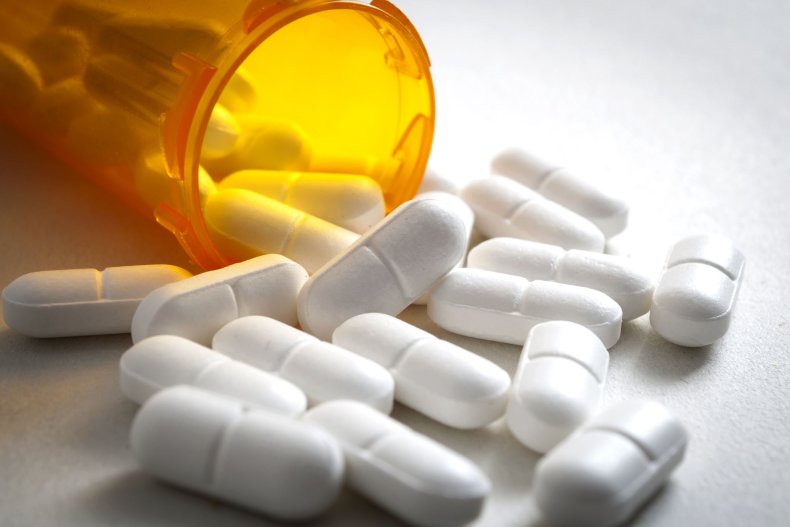 Uncommon Knowledge
Newsweek is committed to challenging conventional wisdom and finding connections in the search for common ground.
Newsweek is committed to challenging conventional wisdom and finding connections in the search for common ground.
About the writer
Kashmira Gander is Deputy Science Editor at Newsweek. Her interests include health, gender, LGBTQIA+ issues, human rights, subcultures, music, and lifestyle. Her work has also been published in the The Independent, The Independent on Sunday, The i Newspaper, the London Evening Standard and International Business Times UK.