Opioid Crisis: What Does It Mean to Declare a National Public Health Emergency?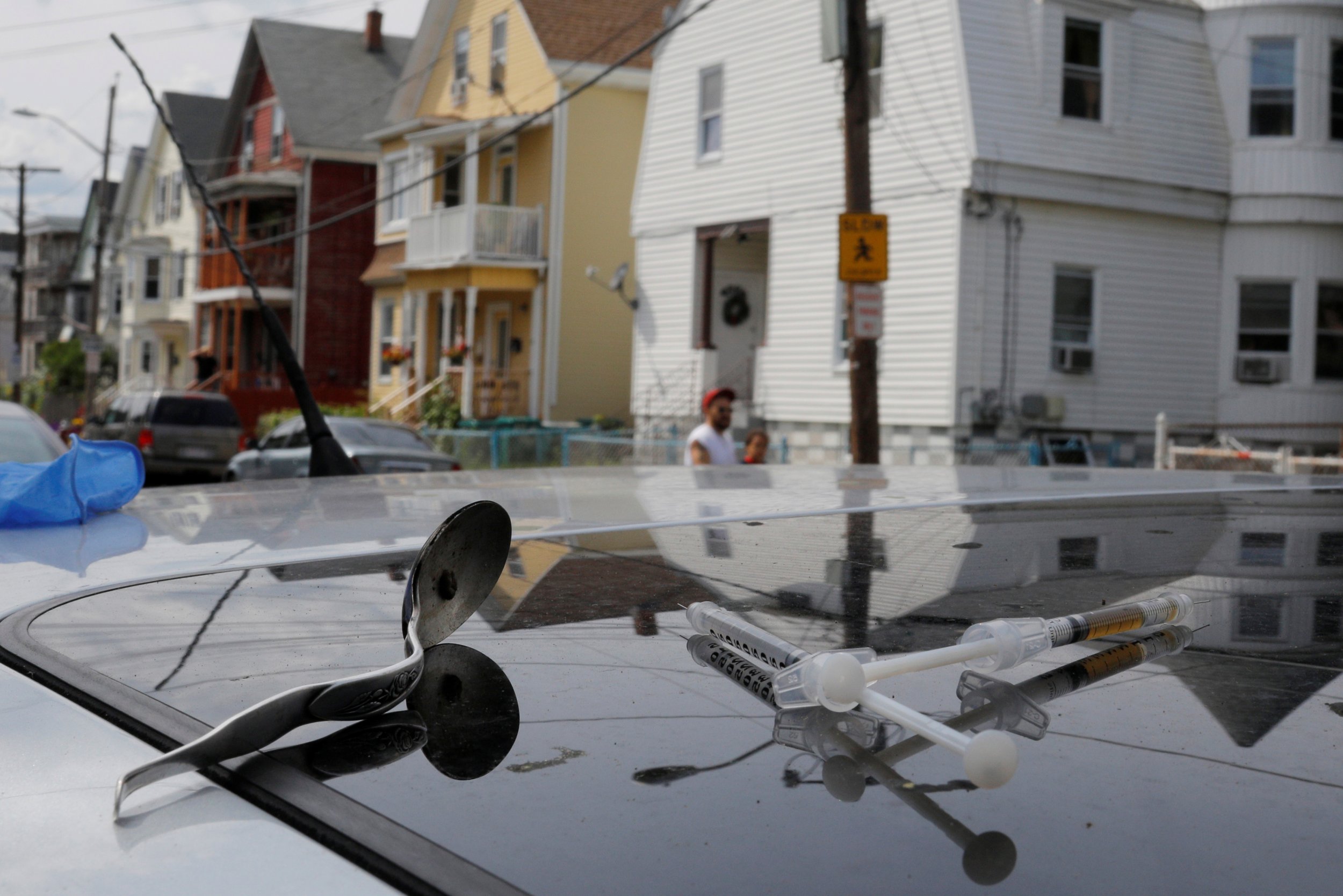 On Thursday morning, ahead of President Donald Trump's 2 p.m. formal announcement on combating the nation's opioid crisis, White House staff said the president planned to declare the crisis a public health emergency rather than a national emergency.
Trump's anticipated announcement today is in line with the recommendations made by the opioid drug commission earlier this year. Ahead of the president's speech, New Jersey Governor Chris Christie, chairman of the commission, issued a statement to Newsweek commending Trump "on the bold action he is taking today" by adopting the first recommendation of his Commission on Combating Drug Addiction and the Opioid Crisis to make an emergency declaration.
In the interim report, Christie's commission had recommended the president declare the opioid crisis an emergency under either the Public Health Service Act or the Stafford Act.
"By using the Public Health Service Act, as we recommended, the President is showing an unprecedented commitment to fighting this epidemic and placing the weight of the Presidency behind saving lives across the country," Christie said in a statement.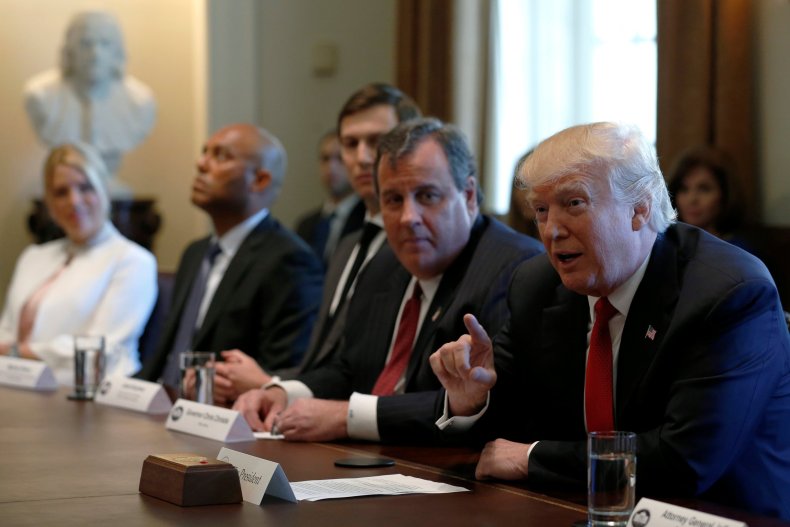 Under the anticipated announcement, the president will be calling upon the secretary of the Department of Health and Human Services (HHS) to formally make the declaration. Doing so will provide federal health officials the ability to circumvent many existing policies regarding public health. These may include the option to waive or modify certain Medicare, Medicaid, and Children's Health Insurance Program (CHIP) requirements, as well as some patient safety and privacy regulations.
The department could create temporary positions within HHS and related agencies that are tasked with addressing the health emergency. The declaration should also ease the ability for states to access some federal public health funding. For example, the declaration could provide extensions or eliminate application deadlines for grants from the Substance Abuse and Mental Health Services Administration for state and local relief, which is funding that's badly needed for local health authorities contending with a growing number of families that are facing the devastation of opioid addiction.
However, some lawmakers are already critical of the plan. On Thursday, Senator Richard Blumenthal of Connecticut said the measure won't be sufficient for most states. In the state of Connecticut, the president's move would only free up an additional $57,000 in public health funds. The federal declaration would also shuffle resources from other badly needed public health initiatives. "Families in Connecticut suffering from the opioid epidemic deserve better than half measures and empty rhetoric offered seemingly as an afterthought," Blumenthal said in a statement. "An emergency of this magnitude must be met with sustained, robust funding and comprehensive treatment programs."
Trump's original plan to declare the opioid crisis a national emergency—announced in early August—under The National Emergencies Act (NEA) would have allowed the president more power to call the shots. In the past, national emergencies have been declared by President George W. Bush after 9/11 and by President Barack Obama amid an outbreak of the H1N1 virus in 2009.
Jon Caulkins, a professor of operations research and public policy at Carnegie Mellon University's Heinz College and associated with RAND Drug Policy Research Center, said he sees today's announcement as Trump using his executive power for more bully pulpit purposes. However, he says that "there are practical implications for setting aside rules that limit funding. Our overall government is designed to move slowly but we have these abilities to set aside all of these bureaucratic rules."
Since 2000, more than 300,000 Americans have lost their lives to an opioid overdose, according to the U.S. Centers for Disease Control and Prevention (CDC). In 2015 alone, some 33,000 people in the U.S. died from an opioid overdose, including prescription painkillers, heroin and fentanyl.
Caulkins added: "This is going to be a rallying call for the country and a request that people set aside business-as-usual practices."