Opioid Death Toll to Double by 2029, Average 336 People a Day Over a Decade
The number of opioid deaths forecast for the next decade is expected to surpass the total mortalities since the crisis began in the late 1990s, a new report found.
In a paper published in The Lancet on Wednesday, Stanford researchers estimated that if no new action is taken to address the opioid epidemic, there will be 1.22 million opioid deaths between 2020 and 2029—a figure nearly doubling the total number of deaths that have occurred in the last two decades. This works out to, on average, 336 people dying every day between 2020 and 2029.
"The deaths are going up over a third in the U.S. and 74 percent in Canada—there is no parallel in the history of the world," lead researcher Dr. Keith Humphreys told Newsweek. "You cannot find big countries having increases like that, ever."
"It sounds like a lot. Could over a million people die in a decade? Yeah, very easily," he said. "Twelve months ago, we wouldn't have thought that we would hit 70,000 in a year and yet we did."
Since 1999, more than 600,000 people in the U.S. and Canada have died of an opioid overdose—a number that has already exceeded mortalities during the worst of the AIDS crisis and the total number of American and Canadian lives lost during World War I and World War II.
"We worked out the death rate per 100,000 each year and in both US and in Canada, it's now higher than the worst of HIV, which is almost unbelievable given how terrible that epidemic was," Humphreys, who is a professor at the Stanford School of Medicine, said.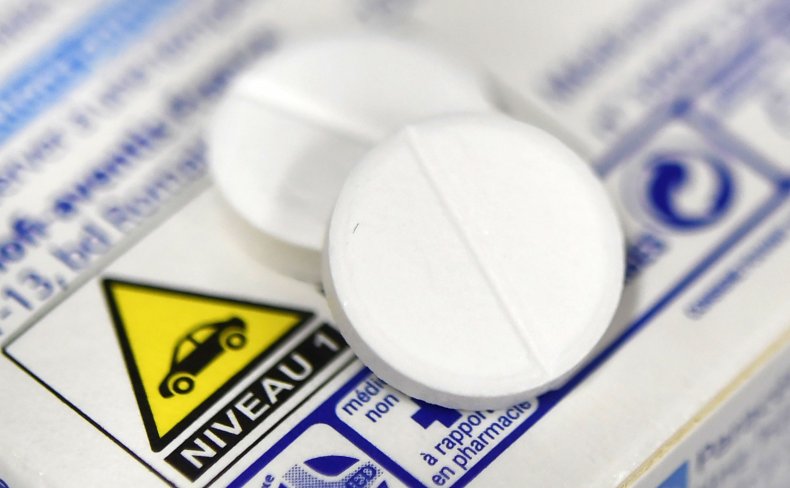 Although the COVID-19 pandemic continues to dominate public health news, Humphreys said it's important that the skyrocketing deaths of the opioid crisis continue to be addressed by policymakers.
"[The opioid crisis] really does compete with COVID in public health damage," he said. "The raw number of people who have died of COVID is higher, but the average person who dies of COVID loses about a decade of life and the average person who's dying of an overdose is losing two, three, sometimes four decades of life."
"If you look at just the years of life lost, the opioid crisis is at least as bad as COVID and maybe even worse," he added.
The pandemic has been especially difficult for those struggling with addiction.
When most of the country went into lockdown, many of the strains that drive people to use drugs—like anxiety, depression and isolation—were amplified while many systems of support—like getting together with friends, seeing a therapist or attending recovery meetings—were weakened.
"It really just the worst of both worlds. There's more emotional pressure to use drugs and less supports to help you stop," Humphreys said.
Humphreys and the team at Stanford are urging for the government to improve and change regulations, as well as to minimize the effects of the criminal justice system.
Among the report's recommendations are banning the pharmaceutical industry from claiming tax deductions on the tens of billions spent marketing medications; holding the government accountable for follow-up safety research of drugs; requiring all health professionals to be educated in addiction management; and ending certain incarcerations for illicit possession of opioids for personal use.
Humphreys warned that without policy change, the opioid crisis could be easily duplicated with newly approved drugs.
"The holes in our regulations and our laws and our ethics that allow the manufacturers of opioids to initiate this crisis are, for the most part, still there," he said. "And so, there's no reason why the same thing couldn't happen again in five or 10 or 15 years with stimulant medication or tranquilizers or ketamine."
"We have to think about both responding this epidemic but also approving the situation that let it happen in the first place," he continued.
"We can dramatically reduce [the estimated 1.22 million deaths]," he said. "Like all projections, it could be wrong and one way or the other, but there's no doubt at all—and it's not a projection, it's a fact: the death rate is soaring."