The New Drug: How Doctors Use 'Diversion Schemes' to Make Millions Writing Bogus Opioid Prescriptions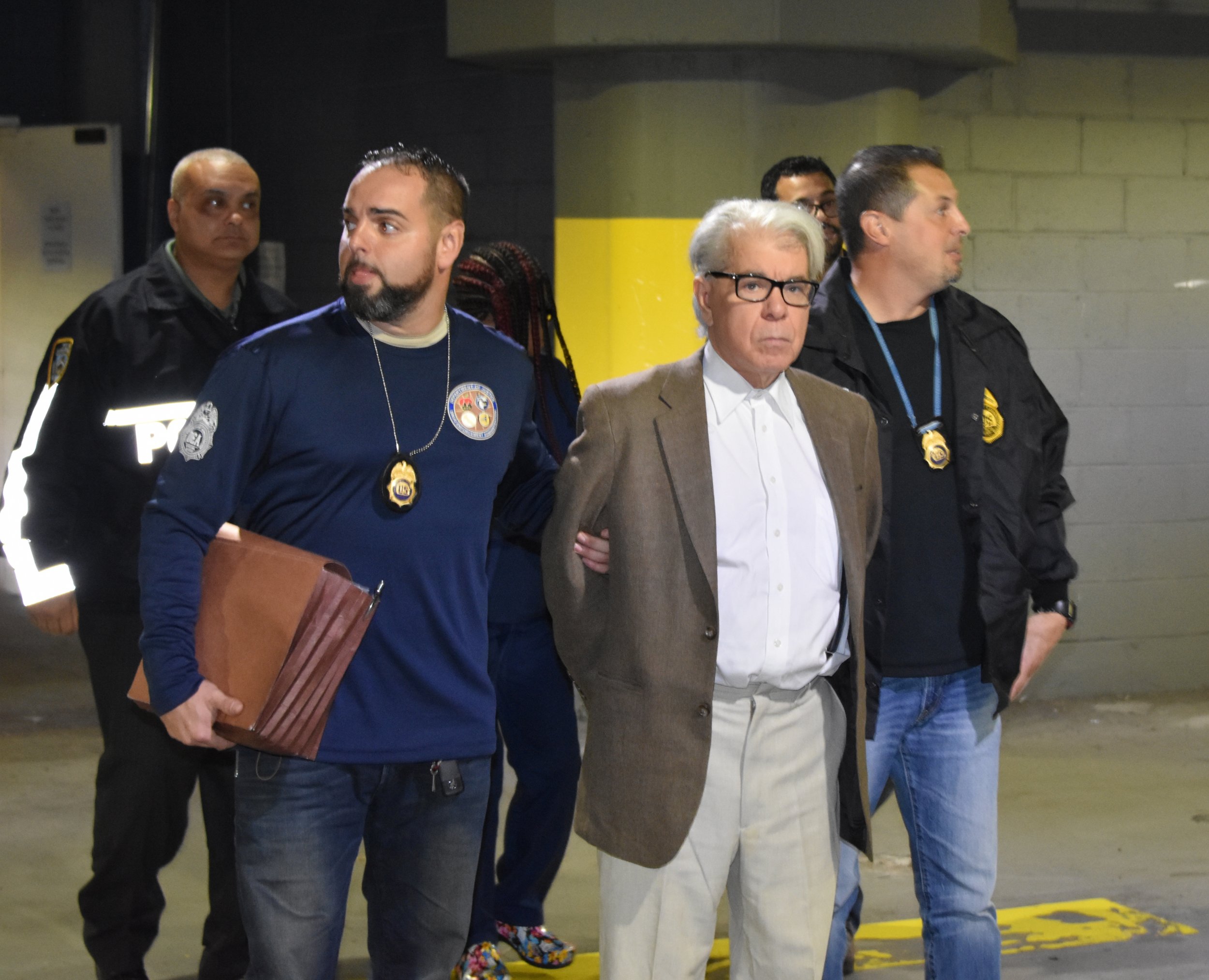 As the U.S. struggles with an opioid crisis that killed 60,000 Americans last year, a New York City doctor wrote thousands of bogus prescriptions for oxycodone pills and fentanyl patches, federal authorities said Thursday.
Ernesto Lopez, 74, was arrested and charged along with an office administrator and a nurse practitioner who allegedly assisted him in his scheme. He made about $2 million by writing unnecessary prescriptions for about 8,000 oxycodone prescriptions and 1,700 fentanyl prescriptions between 2015 and 2017, federal prosecutors said.
When doctors write unnecessary prescriptions to make money, it's called a "diversion scheme," as they typically charge cash for "doctor visits" that involve little or no actual physical examination.
"Many of the 'patient[s]' involved in such schemes have no medical need for oxycodone," the criminal complaint against Lopez states. "Instead, these individuals are typically addicts, drug dealers who resell the pills, or members of 'crews,' [which are] individuals who are recruited and paid by large-scale oxycodone distributors to pose as 'patients' in order to receive medically unnecessary prescriptions."
Lopez did not accept health insurance, but charged a $250 cash fee for an initial visit at his offices in Manhattan, Queens and Long Island, where he performed meaningless physical examinations of the patients. "Instead, a typical 'patient visit' consisted primarily of recording a patient's vital signs and sometimes involved the brief movement of a patient's limbs," federal prosecutors said in a press release Thursday.
"At the same time that cartels are pushing fentanyl on opioid users, this investigation identified a rogue doctor following suit," DEA Special Agent in Charge James Hunt said in a statement. "With offices strategically located in Nassau County, Manhattan, and Queens, Dr. Lopez allegedly wrote unnecessary prescriptions for oxycodone and fentanyl worth millions of dollars on the street."
The acting Manhattan U.S. Attorney Joon Kim said in a statement, "These defendants acted like drug dealers in lab coats, directly contributing to the glut of highly-addictive opioids flooding the streets of New York City and its surrounding communities."
Oxycodone tablets can sell for $20 to $30 each on the streets of New York City and even higher in other parts of the country, such as Massachusetts, Vermont and Maine, so a single prescription can rake in $2,400 or more.
Lopez faces up to 20 years in prison if convicted. Court records did not list a defense attorney for him.
Fentanyl is very addictive and while it can provide a high similar to heroin, it's much stronger and often causes overdoses in unsuspecting users.