Americans Need To Carry Opioid Antidote, Surgeon General Says in Rare Advisory
More Americans should carry around naloxone, an emergency drug used to reverse an opioid overdose, the surgeon general advised on Thursday.
He particularly expressed the importance for friends and family of those at risk to have the antidote handy to potentially prevent a fatal situation.
"Knowing how to use naloxone and keeping it within reach can save a life," Dr. Jerome Adams said in a rare advisory.
It's the first time the surgeon general has issued such advisory in more than a decade. The most recent advisory was released in February 2005 and warned expecting mothers about the dangers of alcohol.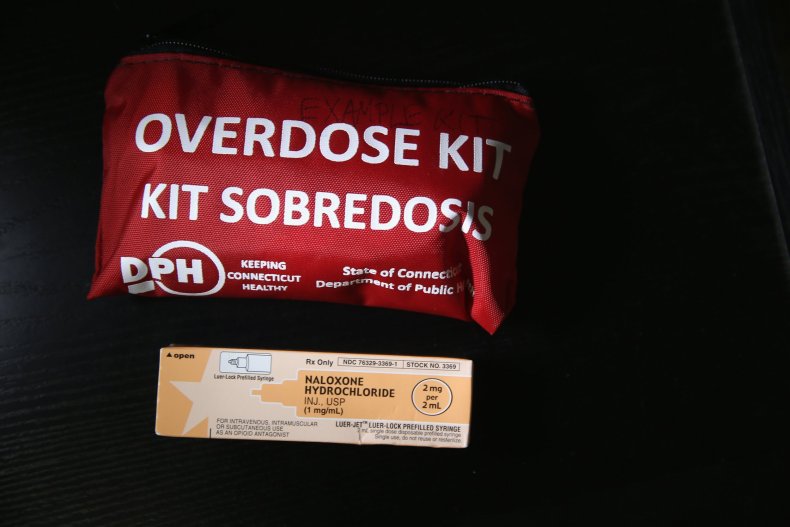 Adams stressed just how dire the situation is.
"Each day we lost 115 Americans to an opioid overdose — that's one person every 12.5 minutes," he said in a statement. "It's time to make sure more people have access to this lifesaving medication, because 77 percent of opioid overdose deaths occur outside of a medical setting and more than half occur at home."
Many EMTs and police officers already carry the drug with them, but now it's time that more of the general public does, he said. The advisory, which Adams spoke about at the National Rx Drug Abuse & Heroin Summit in Atlanta, comes a month after new data showed an increase in emergency room visits for opioid overdoses.
Emergency department visits for suspected opioid overdoses in the U.S. rose by 30 percent in all parts of the country from July 2016 to September 2017, according to data from the Centers for Disease Control and Prevention. Getting more people equipped with naloxone is just one way public health experts are working to combat the crisis. Other efforts include the implementation of treatment and recovery programs.