Opioid Use Disorder Among Pregnant Women Is Rising
The opioid crisis is affecting pregnant women in the United States at a higher rate than before, a new report said.
Pregnant women's use of opioids has quadrupled in recent years, the Centers for Disease Control and Prevention (CDC) reported on Thursday. In 1999, 1.5 per 1,000 pregnant women had opioid use disorder, while in 2014, 6.5 per 1,000 did.
The study analyzed hospital deliveries in 28 states in the U.S. to determine the latest numbers. Researchers found that Maine, New Mexico, Vermont and West Virginia's rate of opioid use disorder in pregnant women increased the most. Washington, D.C., increased the smallest about, with only 0.7 per 1,000 women. Vermont, which had the highest number of women that used opioids, reported 48.6 women per 1,000. In West Virginia and Vermont, 30 per 1,000 pregnant women have opioid use disorder. However, every state studied experienced an increase from 1999 to 2014.
Opioid use disorder is when a person increases their use of opioids and experiences withdrawal when they don't use them. People with the disorder's risk of early death is increased by a factor of 20, according to an article in the New England Journal of Medicine. Opioid use disorder during pregnancy is associated with maternal death, stillbirth, preterm birth, and neonatal abstinence syndrome, which occurs when babies experience withdrawal from drugs due to their exposure in the womb.
The report said that the larger numbers in some states could be due to overprescribing. For example, in West Virginia in 2012, there were 138 opioid prescriptions for every 100 people. This likely means that people were receiving more than one prescription. The report recommends that doctors should only prescribe opioids during pregnancy when the pain outweighs the potential side effects of taking the drugs.
If a woman is suspected of using substances, eight states require the doctor to test the mother and 24 states and Washington, D.C., require the doctor to report suspected use. Additionally, 23 states and Washington, D.C., classify substance use during pregnancy as child abuse. In three states, substance use during pregnancy can lead to civil commitment, or involuntary hospitalizations. The CDC said this could mean that women who are using substances might hide it from their doctors to avoid punishment.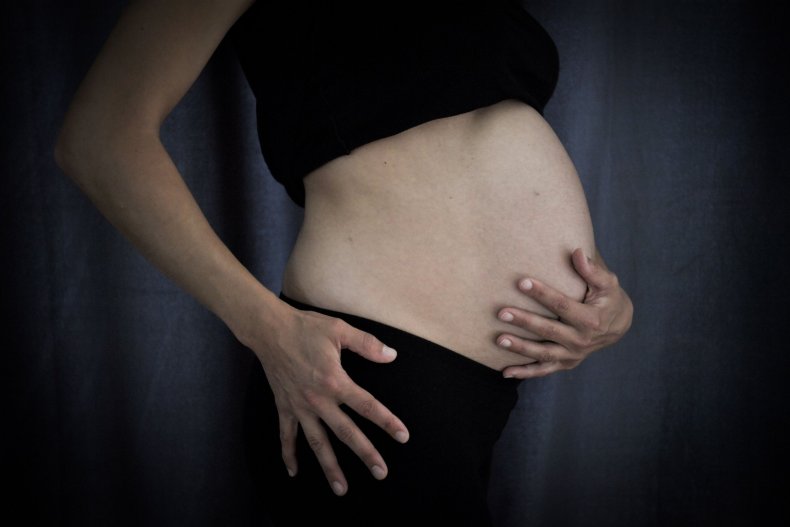 "These findings illustrate the devastating impact of the opioid epidemic on families across the U.S., including on the very youngest," CDC Director Robert Redfield said in a statement. "Untreated opioid use disorder during pregnancy can lead to heartbreaking results. Each case represents a mother, a child, and a family in need of continued treatment and support."