Opioid Use Quadruples in Pregnant Americans in Just 10 Years
The number of women using opioids while pregnant has quadrupled in the past decade, according to research.
Expectant mothers taking amphetamines, meanwhile, doubled, a study by the University of Michigan found.
Data collected between 2004/2005 and 2014/2015 showed opioid use had climbed from 1.5 per 1,000 deliveries to 6.5 across the U.S. Rates of amphetamine use were 1.2 per 1,000 deliveries in 2008/2009, which rose to 2.4 in 2014/2015, the figures published in the American Journal of Public Health show.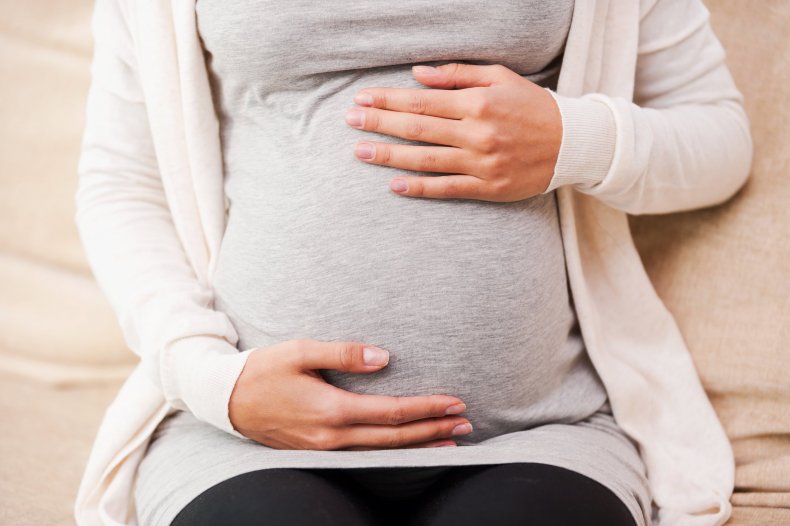 Related: Vaping and using nicotine patches during pregnancy could raise risk of crib death, rat study suggests
That amounted to 170,164 pregnancies where at least one or more opioid was used, and 82,254 where at least one amphetamine was used.
The authors of the paper assessed data on around 47 million deliveries in the U.S. over 12 years.
Healthcare professionals have also noted a significant rise in babies born addicted to drugs, commented Dr. Tyler Winkelman of Hennepin Healthcare in Minneapolis, who was a student at the University of Michigan when he helped conduct the research.
The results revealed rural areas were worst affected. Opioid use leading to complications among expectant mothers in the rural Northeast was as high as 28.7 per 1,000 hospital deliveries in 2014/2015, or 3 percent of the total.
In the same period, the use of amphetamines had caused complications in 11.2 percent of 1,000 hospital deliveries of the total deliveries in the rural West, or 1 percent of the total.
Overall, cases of opioid addiction are higher in rural areas, where a combination of overzealous prescription, poor economic opportunity and high unemployment rates can lead to drug misuse. Inhabitants of such areas are also less able to access treatment programs.
Meanwhile, following a drop in the mid-2000s due to a federal crackdown on the drugs used to make them, rates of methamphetamine use have climbed once more as new methods were developed, Dr. Lindsay Admon, an obstetrician-gynecologist at University of Michigan Von Voigtlander Women's Hospital and lead author of the study, commented.
The startling findings come as the U.S. attempts to stem the opioid epidemic which has destroyed the lives of tens of thousands of Americans. Between 2016 and 2017, over 130 people died from opioid-related drug overdoses per day amounting to 42,249 people in total.
Taking illicit drugs while pregnant can be highly dangerous, and put an expectant mother at greater risk of dying or falling ill as well as damaging her foetus, compared with those who were clean.
Admon commented: "Our findings suggest both amphetamine and opioid use are growing public health crises that affect delivery and birth outcomes."
"Early and adequate access to prenatal care for women with substance use has been shown to improve birth outcomes," Admon said. "However, geographic disparities have a major impact on the health and well-being of pregnant women and infants. There are significant barriers to obstetric care access in many rural communities, particularly for women with substance use."
Dr. Michael L. Barnett, assistant professor of health policy management at Harvard T. H. Chan School of Public Health who was not involved in the research, highlighted several limitations.
He told Newsweek the data the researchers used are only national, and the team was therefore only able to see very broad regional differences. "They also can't track the same patients over time to see how much growth is due to new substance use disorder versus repeat pregnancies among patients with known use," he said. The data are "kind of old," he added. "2015 feels like a different era given how quickly the opioid epidemic has been moving."
Barnett noted he was struck by the "enormous regional divide between patterns of opioid use (predominant in the Northeast, South and Midwest) and amphetamine use (predominant in the West)."
He also drew attention to the rise in amphetamine use, but said it is as yet unclear whether the U.S. is entering a period of incredibly rapid spread like with opioids, or if it will level off.
The results should act as a reminder that the addiction epidemic has been "growing rapidly in one of the most vulnerable populations in the U.S.: pregnant women," said Barnett.
"This epidemic now gets directly transmitted to the next generation in our poorest, most vulnerable communities," he conclude. "We all need to invest in reducing addition stigma to help patients find treatment and advocate for greater investment in mental health access."