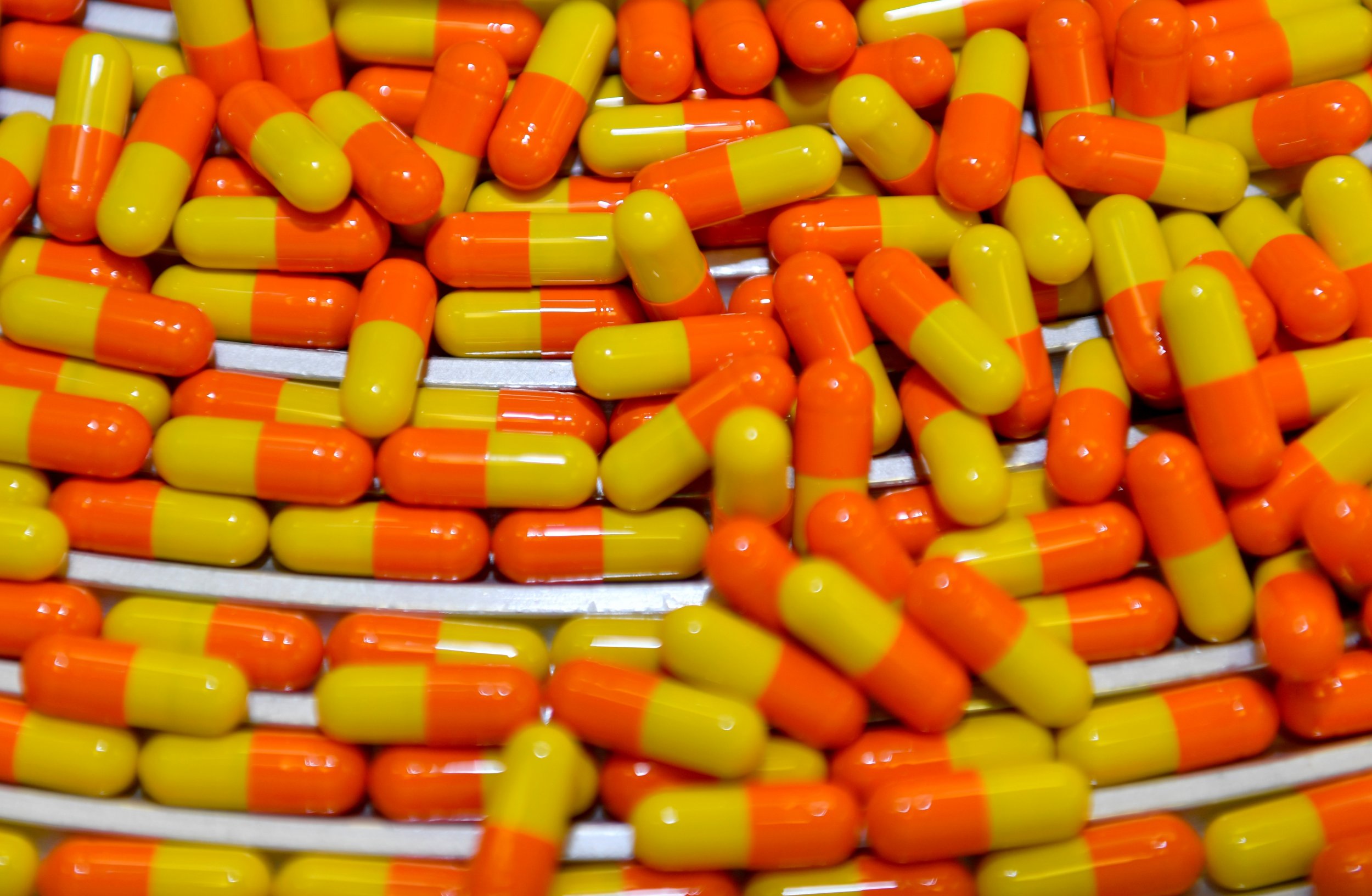 You can buy nearly anything on the internet, but if you buy drugs from an online pharmacy, there's a good chance that exchange is illegal—or worse.
The Center for Safe Internet Pharmacies, or CSIP, recently released a report on opioid sales on the darknet. They found that people on both the darknet and surface web sell drugs like opioid painkillers through online "pharmacies," 97 percent of which operate illegally, according to the FDA.
Many online "pharmacies" are drug-dealing websites set up to look like they simply sell prescription pills to those in need, and some claim to offer prescriptions. CSIP's report found that the operators of these websites will attempt to use social media platforms like Twitter, Tumblr and even LinkedIn to advertise their product. Strangely, the report found that, in some ways, surface websites involved higher risks for scams, including non delivery schemes and credit card theft.
Some of these websites claim to be legitimate and legally approved. However, CSIP's executive director Marjorie Clifton says that's impossible for most of them.
"It's absolutely illegal to buy opioids on the internet," Clifton told Newsweek in an interview. However, she said that some non-opioid-selling pharmacies are legal, if they follow certain rules. Legitimate pharmacies must have a brick-and-mortar locations and they must be licensed in every state that they sell to. You can check if the pharmacy that you're buying from is legal by using CSIP's verifybeforeyoubuy.org, and saveonmymeds.org to find the best prices.
CSIP is an organization made of representatives of companies like Google and Microsoft, and Clifton says that they have no ties to the pharmaceutical industry. The organization is dedicated to reducing harm from illegitimate online pharmacies. Clifton says the desire to thwart pharmaceutical scams is partly a business decision because consumers want to see social impact from companies. Furthermore, the issue of drug addiction is personally devastating—several board members have lost loved ones to addiction, Clifton said.
Online pharmacies may seem like a cost-effective and efficient way to get medication, but non-certified pharmacies present significant dangers, if you ever even receive a package. "One, you might not get the concentration you thought you were going to get, it could be a placebo," Clifton said, noting that more than half of the drugs that people buy online are life-saving drugs. "There have been cases when it's rat poison or lead paint. So you have no idea what you're taking if you're not buying from a certified pharmacy."
CSIP has removed more than 100 million ads and social media posts and shut down thousands of illegal online pharmacies, but many of those were functionally the same pharmacy operated by the same scammers, with different URL's.
However, the internet isn't the only culprit in the American opioid crisis. The CSIP report found that less than 5 percent of opioids purchased in the US came from anywhere on the internet, despite the fact that increased regulation resulted in a small jump in darknet sales. The vast majority of prescription drug abuse comes from prescriptions written by actual doctors.