Opponents Vow to Put Venezuela's Maduro on Trial for Abandoning Democracy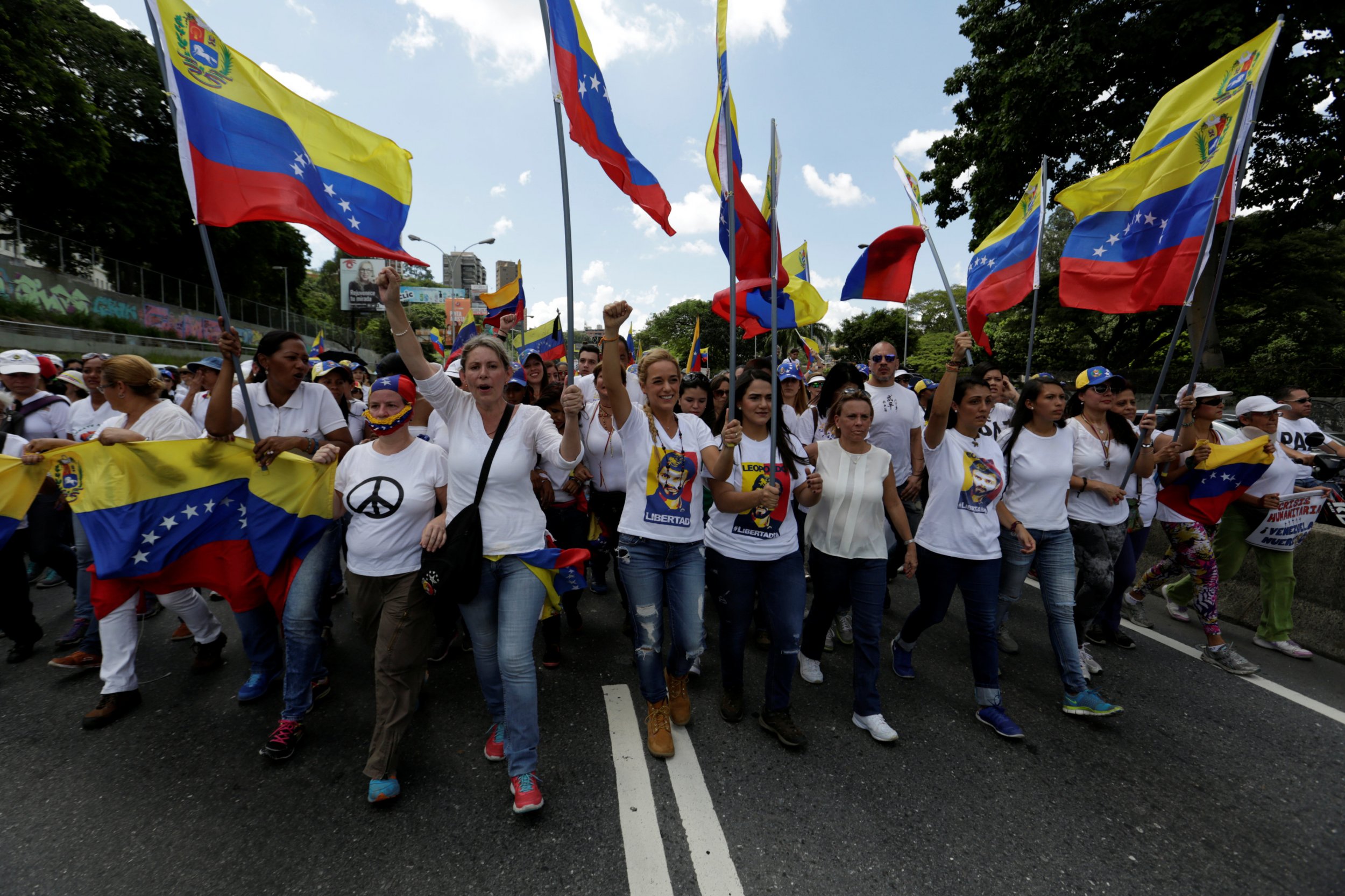 Venezuela's opposition-led National Assembly on Sunday vowed to put President Nicolas Maduro on trial for violating democracy, days after authorities nixed a recall referendum against the unpopular socialist president.
The measure is unlikely to get traction given the leftist government and a compliant Supreme Court have systematically undermined the legislature, but it further heightens tensions in the crisis-hit OPEC nation.
"It is a political and legal trial against President Nicolas Maduro to see what responsibility he has in the constitutional rupture that has broken democracy, human rights, and the future of the country," said opposition lawmaker Julio Borges during a special congressional session on Sunday.
The opposition coalition, seeking to end 17 years of socialism in the South American nation, says Thursday's suspension of its drive for a plebiscite against Maduro shows Venezuela has abandoned democracy.
Ruling party officials have accused the opposition of fraud in their signature drive and say the coalition is seeking a coup to gain control of Venezuela's vast crude reserves, the world's largest.
Despite that oil wealth, Venezuela has plunged into an unprecedented economic crisis, with many people skipping meals due to shortages and soaring prices.
Many Venezuelans fear that preventing a the referendum increases chances of social unrest in the already volatile and violent country.
The opposition coalition has called for a major peaceful protest on Wednesday, dubbed,"The takeover of Venezuela," to keep pushing for the plebiscite.