Oprah Is the Belle of Twitter on Her 64th Birthday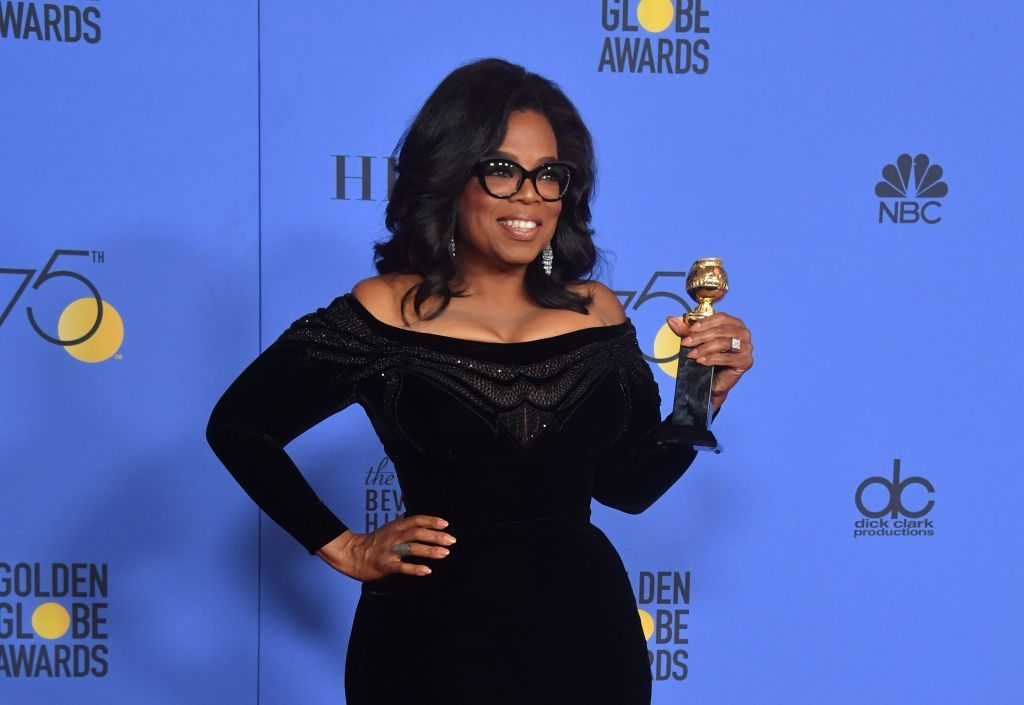 It's Oprah's birthday, and the internet is, not surprisingly, having a lovefest in her honor.
The queen of American media—familiar all over the country as a talk show host, producer, actress and philanthropist—turned 64 on Monday. She has a staggering number of followers on Twitter at more than 41.3 million, and many of her fans took to the platform to wish her a happy birthday and share memories and other stories.
The occasion comes just a few weeks after Oprah gave a much-lauded speech at the Golden Globes ceremony, becoming the first African-American woman to receive the Cecil B. DeMille Award. The honorary prize is given "for outstanding contributions to the world of entertainment."
"In 1964, I was a little girl sitting on the linoleum floor of my mother's house in Milwaukee watching Anne Bancroft present the Oscar for Best Actor at the 36th Academy Awards," she began, going back to her experience growing up as a black girl in Mississippi in the 1960s. "She opened the envelope and said five words that literally made history: 'The winner is Sidney Poitier.' Up to the stage came the most elegant man I had ever seen. I remember his tie was white, and of course his skin was black, and I had never seen a black man being celebrated like that."
She went on to talk about the complicated times we live in and how important it is to continue to uncover truth. She also spoke of how much she admires the many women who had come forward in the preceding months to share their experiences with sexual misconduct, harassment and assault.
"I want all the girls watching here, now, to know that a new day is on the horizon!" she continued. "And when that new day finally dawns, it will be because of a lot of magnificent women, many of whom are right here in this room tonight, and some pretty phenomenal men, fighting hard to make sure that they become the leaders who take us to the time when nobody ever has to say 'Me too' again."
In the days following the speech, speculation stirred about the possibility of a 2020 presidential run for Oprah. Fans and critics weighed in about why it would be a fantastic idea for her to become president and why it would be a terrible idea.
In an interview with InStyle conducted a few weeks before the Golden Globes but published just a few days before her birthday, Oprah dismissed the idea.
"I've always felt very secure and confident with myself in knowing what I could do and what I could not," she told InStyle. "It's not something that interests me. I don't have the DNA for it."
So while her fans on the Internet might not be able to sing "Happy Birthday Mrs. Future President" to Oprah—at least not yet—they can certainly fawn over their idol on the occasion of her 64th birthday. And they did.