Bernie Sanders and Joe Biden Would Beat Oprah Before She Even Gets to Trump, Poll Shows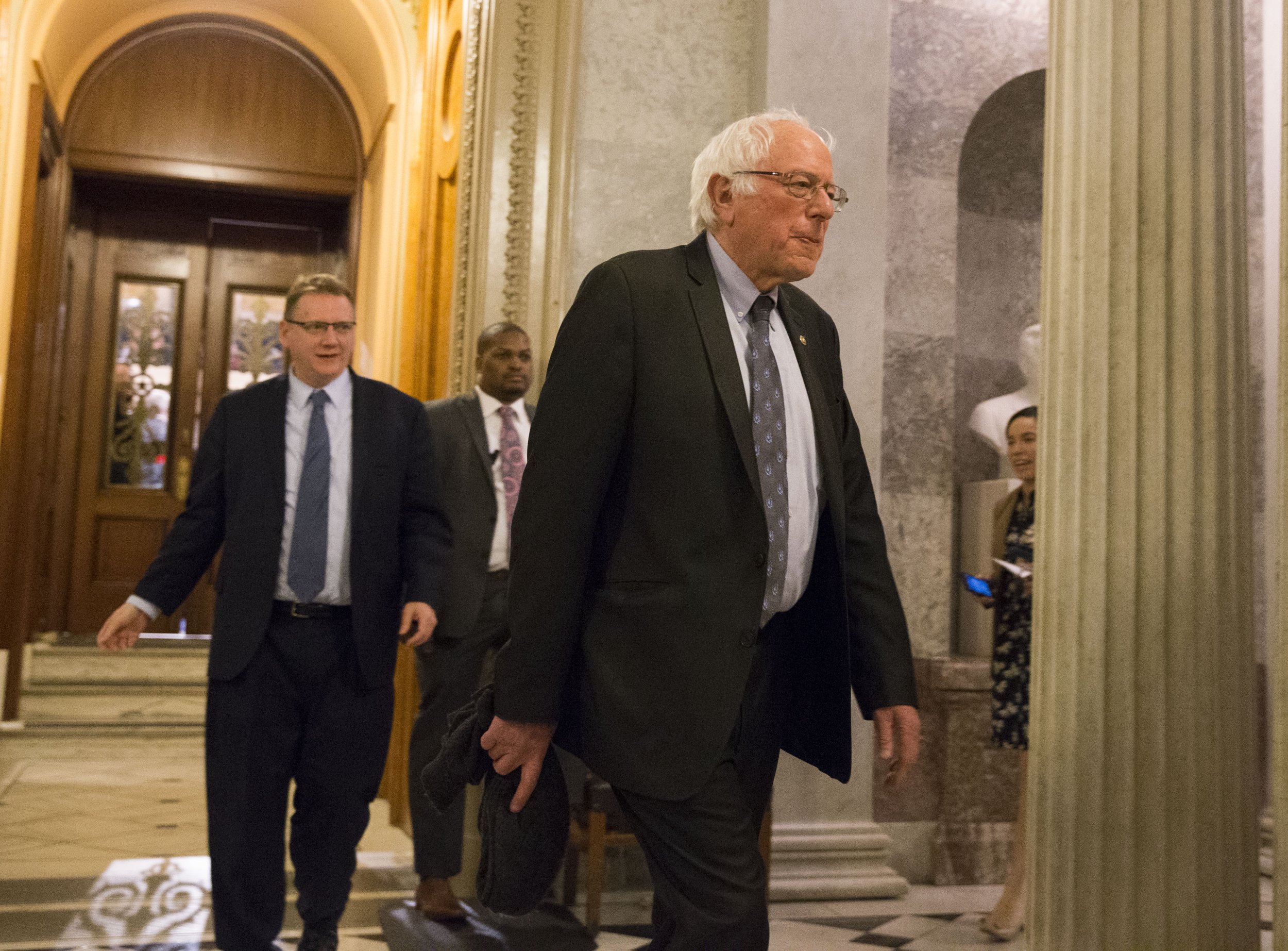 Democrat and former Vice President Joe Biden, along with former presidential candidate Bernie Sanders, would beat out supposed 2020 hopeful and media scion Oprah Winfrey for the Democrats nomination well before Winfrey could square off against incumbent Donald Trump, a new poll released Thursday found.
Sanders and Biden, viewed as the top two contenders for the Democrats' spot in 2020, each beat out Winfrey and U.S. Senator Elizabeth Warren (D-Massachusetts) in a four-way race, according to a RABA Research survey.
Biden drew a leading 26 percent in the hypothetical four-way clash, followed by Sanders at 21 percent, Winfrey at 20 percent and Warren at 18 percent. Fifteen percent responded they were not sure or would be someone else.
Surprisingly, Biden also beat out Winfrey when it came to favorability overall. President Barack Obama's former running mate drew a combined 76 percent of "very favorable" and "somewhat favorable" ratings, while Sanders and Winfrey each clocked in at 67 percent.
Winfrey earned her fortune and fame drawing millions to her television programs and media empire for more than 30 years, but Biden's experience likely beat her out when it came to taking the public's temperature on her as a future politician.
Warren was further back at 58 percent, but both she and Winfrey drew 21 percent in the neutral category.
The findings follow fervid speculation over Winfrey's possible candidacy. She received rave reviews for her Golden Globe Awards acceptance speech Sunday, in which her cadence and message appeared to hint at a run for the White House.
This week, Winfrey also received strong numbers from a poll that usually skews in President Trump's favor. Rasmussen Reports indicated Winfrey would stomp Trump by 10 points in a head-to-head matchup in 2020.
But, Winfrey would still need to slog through the long primary process against foes like Sanders and Biden who know how brutal such a national campaign and be. They also know the pitfalls.
The RABA Research survey, conducted between Wednesday and Thursday, drew results from 345 registered Democrats and had a margin of error of five percentage points.