'The Oprah Conversation': How to Watch Oprah's New Talk Show Online
Oprah Winfrey is launching another Apple TV+ talk show in the form of The Oprah Conversation, a remotely-shot talk show that will see the host having what the streamer calls, "impactful and relevant topics with fascinating thought leaders from all over the world."
The Oprah Conversation will start this July, with Oprah Winfrey interviewing How to Be an Antiracist author Ibram X. Kendi.
The Apple TV+ show's coming episodes will see Oprah interview figures like "Uncomfortable Conversations with a Black Man" host Emmanuel Acho and Bryan Stevenson, the founder of the Equal Justice Initiative and inspiration behind the movie Just Mercy.
The Oprah Conversation is the host's third talk show for the streaming service after Oprah Talks COVID-19 and Oprah's Book Club.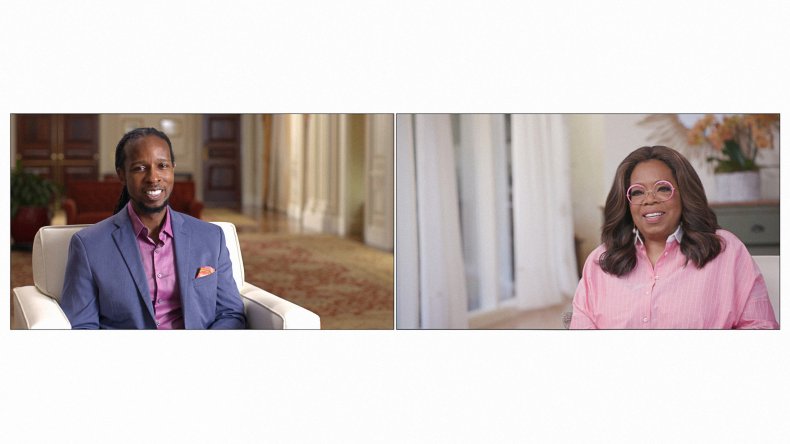 How to watch The Oprah Conversation online
Episode 1 of The Oprah Conversation will be released on Thursday, July 30. The episode will drop at 4 p.m. PT. When the series begins in your country will depend on the time difference between your country and the west coast of America, which is currently seven hours behind GMT/UTC.
However, future episodes of the show may not release on Fridays. Episode 2, for example, which will be the first part of Oprah's two-part conversation with Acho, will be released on Friday, August 7.
Apple TV+ costs $4.99 a month, with new users getting a seven-day free trial. However, many people may be able to stream The Oprah Conversation for free.
Anyone who has bought a new iPhone, iPad, Apple TV, Mac or iPod touch (including refurbished models) in the last three months is able to claim a free year of Apple TV+, which allows you to watch not only The Oprah Conversation but the streamer's big shows like The Morning Show and movies like Greyhound and Beastie Boys Story.
Apple has released a synopsis for the new show which gives Oprah fans an idea of what to expect. The summary reads: "Filmed remotely and incorporating audience engagement, Oprah will lead timely and intimate discussions with today's foremost newsmakers, thought leaders, and masters of their craft. Bringing truth and perspective to a range of topics shaping our world, they reveal gripping stories of human connection.
"In the debut episode, 'How to Be an Antiracist,' Oprah and best-selling author professor Ibram X. Kendi will speak with white readers who confront their own racist beliefs."
Since Oprah's talk show ended in 2011, the host has been bigger than ever. Per TVLine, her OWN talk show Super Soul Sunday will return with new episodes at some point. She has also aired specials on Netflix interviewing the makers of When They See Us and 13th, and presented OWN Spotlight: Where Do We Go From Here? following the murder of George Floyd.
The Oprah Conversation starts Thursday, July 30 at 4 p.m. PT on Apple TV+.