Oprah Says She's Reading Pete Buttigieg Book, Nicknames Him "Buttabeep, Buttaboop"
Who needs President Donald Trump to give you a nickname when Oprah Winfrey can do it instead? In a recent interview, the larger-than-life media personality repeatedly referred to 2020 presidential candidate and South Bend, Indiana Mayor Pete Buttigieg as "Buttabeep, Buttaboop."
But she isn't just poking fun at him. Winfrey, who once thought about running herself, said in a recent interview with the Hollywood Reporter that she was reading Buttigieg's memoir. "Right now, I'm studying the field. I'm reading Shortest Way Home by [Pete Buttigieg]" she said.
Winfrey admitted that she struggled with pronouncing the candidate's name, but said that that might ultimately aide him in his bid for the White House. "I call him Buttabeep, Buttaboop," she said. "The name's either going to really hurt or [really help]—I think it's going to help, actually. Just the other day, I was at Apple with [Steven] Spielberg, and we were in the hallway talking about [employing a dramatic voice], 'What are we going to do?' And I said, 'Have you heard of this Butta guy?' He goes, 'No, Butta-who?' I go, 'Buttabeep, Buttaboop. Look him up.'"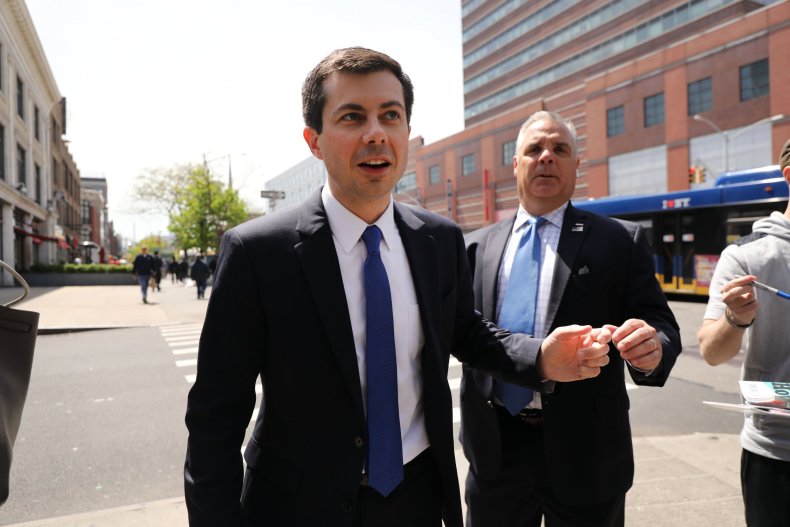 Buttigieg heard the news on Tuesday morning, right before an interview with Boston Public Radio. There he was asked about his recent rise in the polls. "On the way over, somebody just said that Oprah mentioned me, which is arguably better than coming in 2nd in a poll," he responded.
But Winfrey made clear that she hasn't picked a candidate to endorse just yet. "I like saying, 'Butta,' so I'm reading about him," she explained. "I have Kamala's book. I just got the Vanity Fair piece on Beto [O'Rourke]. I'd done some research background stuff on him before. I already know Cory [Booker]. So I'm quietly figuring out where I'm going to use my voice in support. So I'm sitting back, waiting to see. It'll be very clear who I'm supporting."
Buttigieg has, however, attracted the eyes of other celebrities. Gwyneth Paltrow and Bradley Whitford (of West Wing fame) will co-host a fundraiser for the candidate in Los Angeles on May 9. Television producer Ryan Murphy (Glee, American Horror Story) will also host a fundraising event in his Los Angeles Home for Buttigieg in June.
Buttigieg got the celebrity treatment himself on Monday, when the 37-year-old candidate was featured in a lengthy Vogue magazine profile with original photos by noted fashion photographer Ethan James Green.