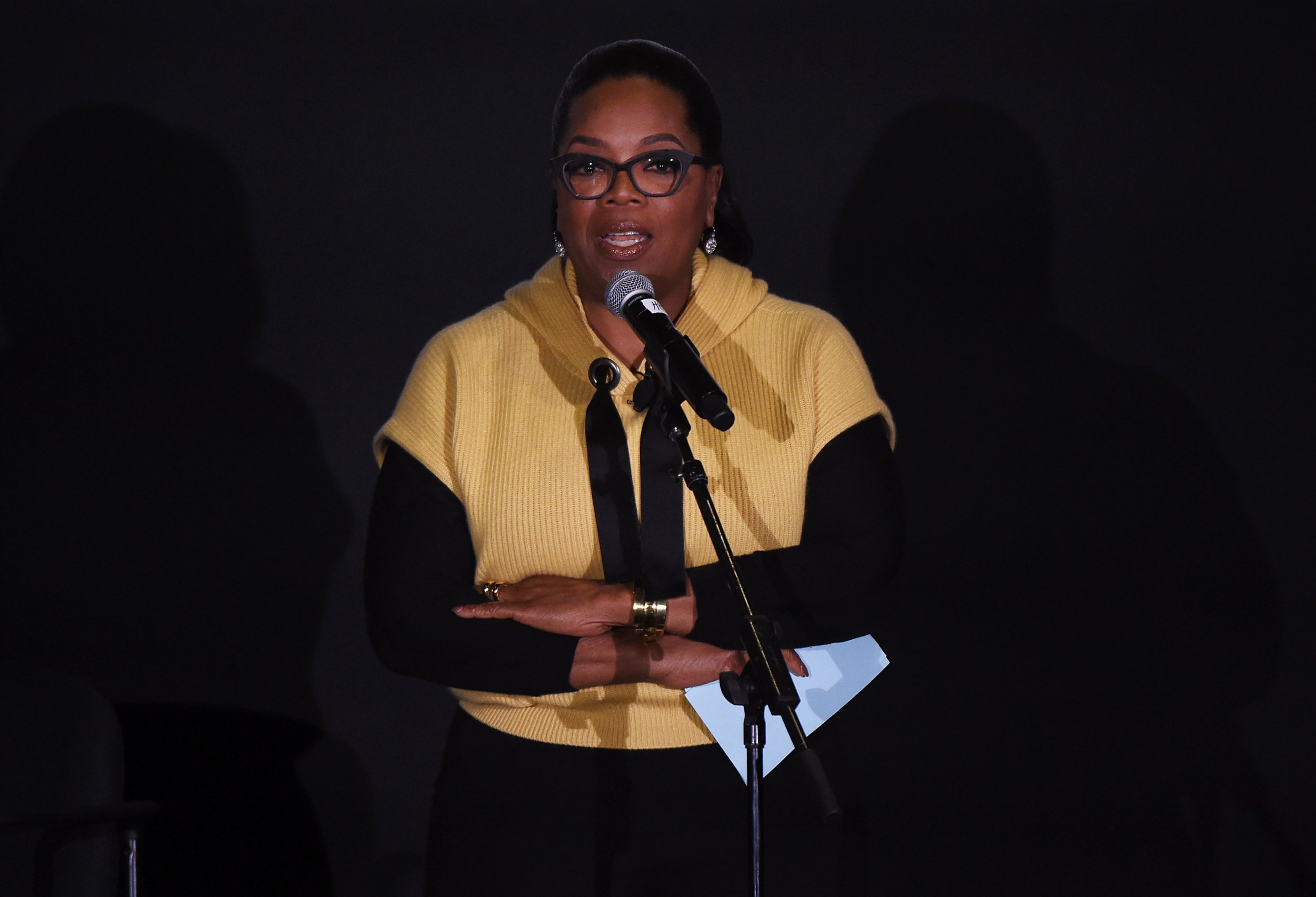 Oprah Winfrey 2020? Maybe not as far-fetched as it sounds.
The former queen of daytime television prompted speculation she could run for president in 2020 after tweeting a New York Post article that heralded her as the "Democrats' best hope" to win.
Winfrey, 63, wrote the author of the piece, columnist John Podhoretz, saying: "Thanks for your VOTE of confidence!"
In the NY Post column, Podhoretz praised Winfrey's debut on CBS news program 60 Minutes last Sunday, in which she presided over a politically charged debate between Michigan voters, both Democrats and Republicans.
"Listening, asking, speaking without judgment, trying to find common ground—it was a superb performance by Oprah, and I use the word 'performance' advisedly," wrote Podhoretz.
The columnist continued that should Winfrey opt to run in 2020, she would be a viable candidate to challenge President Donald Trump.
"America is discarding old approaches in politics. Democrats will have to do the same to match the mood to the moment," Podhoretz reasoned.
"And that's where Oprah Winfrey comes in. She is the mirror image of Trump, but more so. Of course, she's female and he's male; she's America's generous aunt and he's America's crazy uncle."
Podhoretz concluded that Winfrey's influence on America is significant, pointing to her lobbying for President Barack Obama in the 2008 election. "[Obama] might not have prevailed had she not campaigned on his behalf," the columnist wrote.
An Oprah ticket would be wildly intriguing—and, according to polling, wildly popular, too.
A Public Policy Polling survey in March found that if Oprah were to run as a Democrat against Republican Trump, 47 percent of Americans would vote for her, compared to 40 percent for Trump.
But the prospect of President Oprah may have to remain a pipe dream. In June, the billionaire mogul flatly told The Hollywood Reporter, "I will never run for public office."
If Oprah were to rethink her stance, perhaps she could team up with another celebrity mulling a presidential run: Dwayne "The Rock" Johnson. Now, that sounds like a dream ticket.